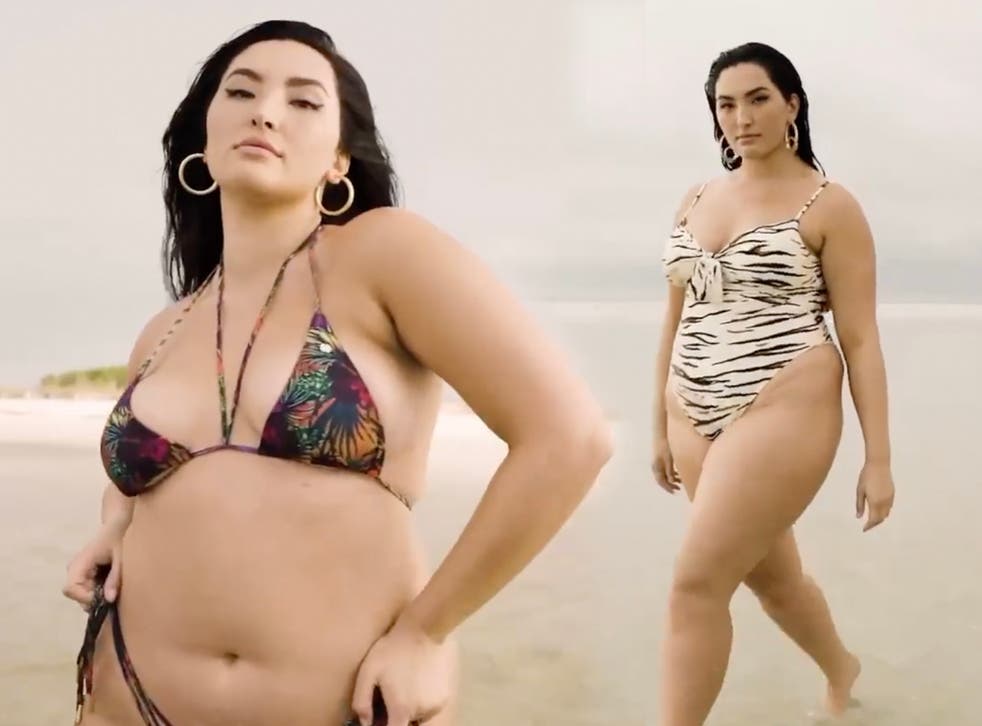 Sports Illustrated's first plus-size Asian model Yumi Nu says it's an 'incredible honour'
'I want to do as much as I can to show other people that we don't have to be dainty and little', she said
Joanna Whitehead
Monday 22 March 2021 13:15 Comments
Yumi Nu is set to become the first plus-size Asian model to appear in Sports Illustrated'.
The 24-year-old songwriter and plus-size advocate celebrated the "incredible honour" on social media.
"Secrets out!!! I'm a 2021 @si_swimsuit Rookie! What an incredible honour it is to be in such an inclusive and beautiful magazine that has pushed the envelope since day one," she wrote on Instagram.
"I'm so proud to be making history as the first Asian curve Sports Illustrated model."
Nu, who is of Japanese and Dutch descent, wrote about the "body shame" she said "Asian women and women in general" face, adding that it was "very difficult" for her growing up.
In an Instagram video, she said: "For Asian-American women, there's a lot of shame in flaunting your body and feeling sexy. And I think for me as a plus-size model, we've had to evolve and battle this like, inner voice that hasn't evolved.
"I'm plus-size and Asian. That's why I'm like, this is important," she continued.
"I want to do as much as I can to show other people that we don't have to be dainty and little. I can say, I know that in myself, I'm beautiful."
Sports Illustrated editor-in-chief MJ Day said of Nu: "She shows up for women in a strong way and is on a mission to end the conversation around limiting women in the industry."
The news follows the resignation of Hiroshi Sasaki, chief executive of the Tokyo 2021 Olympics, after he suggested that Japanese plus-sized advocate Naomi Watanbe descend from the sky in a pig costume to play the role of an "Olympig" during the event's opening ceremony.
In response, Watanbe said she felt "extremely frustrated" by the comments.
"It's simply not interesting, and I don't understand the point of it at all," the 33-year-old said during a livestream.
Register for free to continue reading
Registration is a free and easy way to support our truly independent journalism
By registering, you will also enjoy limited access to Premium articles, exclusive newsletters, commenting, and virtual events with our leading journalists
Already have an account? sign in
Join our new commenting forum
Join thought-provoking conversations, follow other Independent readers and see their replies