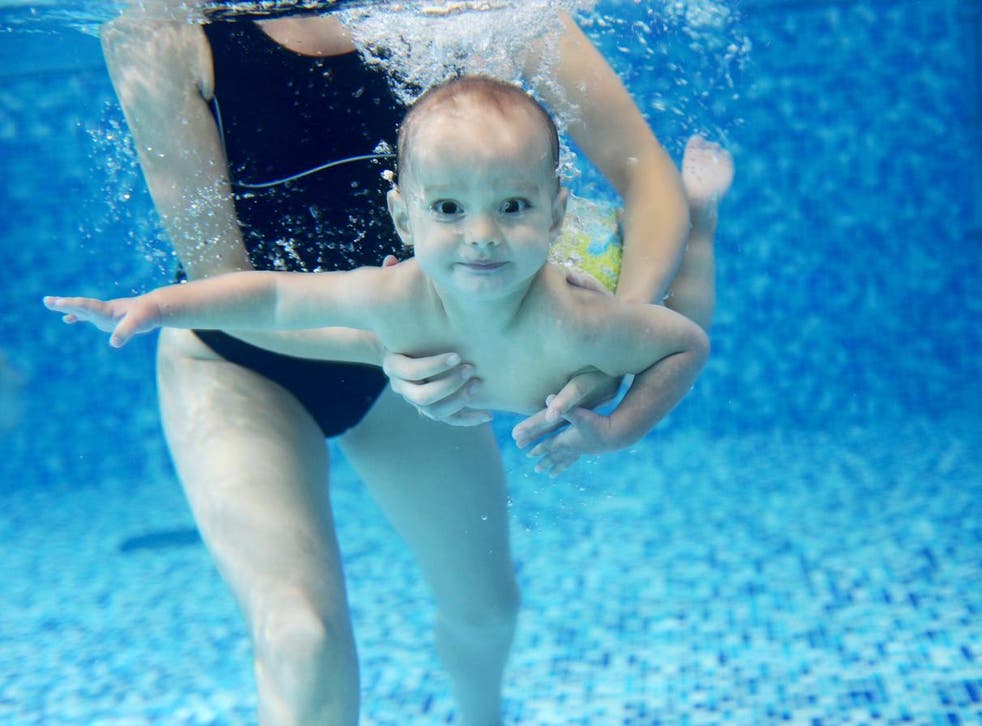 Swim survival lessons for babies are 'harmful and distressing', experts claim
"Such 'trauma' could lead to a fear of water"
Swim survival classes where toddlers and babies are repeatedly dropped into water have been branded "harmful and distressing" by experts.
Emma Aspinall, 33, launched swim survival lessons for kids after her own son, Loui, aged two, drowned while holidaying in Tunisia.
Determined that Loui's death would not be in vain, she decided to research children's water safety courses, completed her training and now teaches at a fitness centre near her home in Wigan.
However, despite Aspinall's good intentions her lessons have been criticised by experts, with some people deeming them traumatic.
In the lessons, toddlers and babies are dropped into water and taught to roll onto their backs in an effort to save lives.
But, after sharing the technique in an online video of her repeatedly dropping a small boy into a pool while he cries, Aspinall faced a backlash.
Swim England and the Royal Life Saving Society UK are among organisations warning parents against classes just like this while teaching groups Puddle Ducks, Turtle Tots, Birthlight and Water Babies have also criticised the practice.
"[Forcing] a baby or toddler to float relies on extreme traumatic methods and, sadly, no amount of praise will compensate for the memory of inflicted pain — it just gets pushed into the recesses of our brain, where it is recorded," Françoise Freedman, a medical anthropologist at the University of Cambridge and an expert on baby swimming, told the Times.
She also added that for some children such "trauma" could lead to a fear of water.
Paul Thompson, co-founder of Water Babies, agreed saying, "We are aware of the distress to children the self-rescue technique can cause and regard it as an aggressive, unproven method to make babies 'drown-proof'."
Despite this, Aspinall insists that the method can save lives and that it is taught in at least five other classes in the UK.
While she acknowledges that it is controversial, the grieving mother continues to defend the technique, saying that children cry when they're out of their comfort zone and that it is simply part of learning in life.
"They cry when we take them for vaccinations but we still do it," she said.
Lesley Jalloh, 33, is the mum of the boy featured in Aspinall's controversial swim survival video and has leapt to her defence, saying that she supports the technique and that it saves lives.
"Matthew started his lessons a few weeks before his second birthday and completed in his own clothes on his actual birthday. A two-year-old floating on his back knowing that's how he can breath. That's just amazing," she told the Manchester Evening News.
Join our new commenting forum
Join thought-provoking conversations, follow other Independent readers and see their replies