Theresa May reveals staggering cookbook collection as she learns one new recipe each week
May previously revealed she has over 150 cookbooks when she was asked how she likes to unwind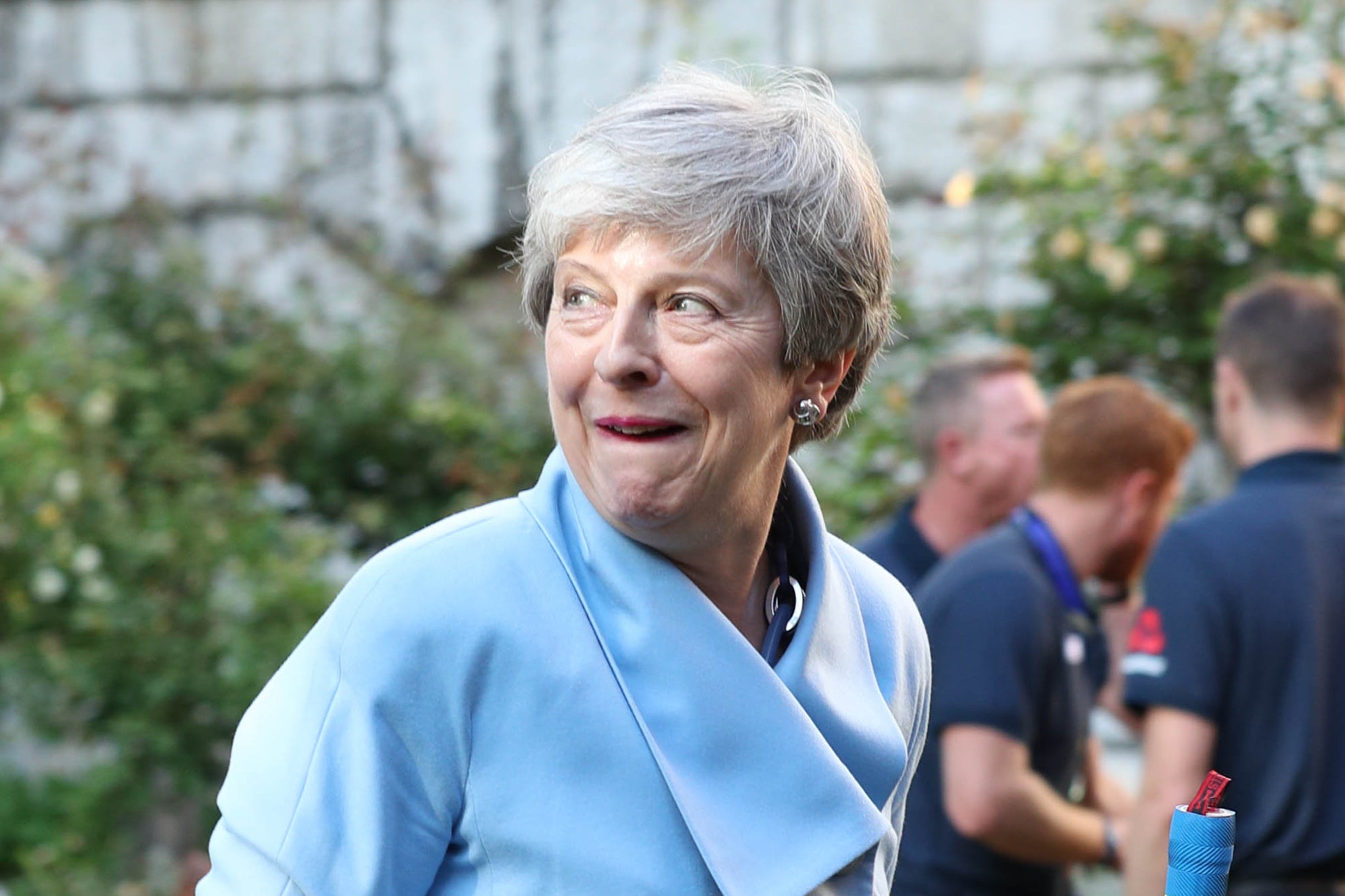 Theresa May has revealed her famously expansive cookbook collection has nearly doubled as the former prime minister shared she learns one new recipe each week.
Five years since May said she has more than 150 recipe books, the 66-year-old admitted that number has climbed to 275 in a new interview.
She added her husband, Sir Philip May, 65, was the one that pointed out the staggering number to her, in a forthcoming interview with Baroness Davidson of Lundin Links on Times Radio.
"Philip did a count-up the other day – I don't know whether this was a message to me. He said, 'You've now got 275 cookery books in the kitchen'."
In 2016, at the start of her time at No 10, May claimed she owned 100 cookbooks; by 2018, that number had risen to "more than 150".
After she resigned in 2019, May began learning one new recipe each week, she also told the baroness.
During a 2018 Q&A with factory workers in Gateshead, Newcastle, May was asked how she unwinds from "having probably the most stressful job in the world right now".
"Well, there's several things I like to do," she replied. "I like walking, my husband and I enjoy go walking, taking holidays walking.
"I enjoy cooking, which has a benefit because you get to eat it as well as make it. I have over a 150 cookbooks, so I spend quite a lot of time looking at cookbooks."
Her other hobbies include watching the American drama NCIS, May added.
This interaction is counted among some of May's most awkward public moments, including Chipgate, when a video of May eating chips during an appearance in Cornwall, drew mockery on social media.
During her election campaign in 2017, May revealed the "naughtiest thing she ever did as a child" was "running through fields of wheat" during an interview with ITV News.
"Oh, goodness me. Well, I suppose… gosh. Do you know, I'm not quite sure. I can't think what the naughtiest thing…" May, who is a vicar's daughter, began.
"Well, nobody is ever perfectly behaved, are they? I mean, you know, there are times when… I have to confess, when me and my friend, sort of, used to run through the fields of wheat – the farmers weren't too pleased about that," she added.
Elsewhere, during her interview with Baroness Davidson, May revealed her husband began working four days a week so he could help out at home during her term as prime minister.
She also explained why May didn't make this known earlier, adding: "I think he would have got a lot of letters from men asking why he had given up a day."
Since resigning as the UK's prime minister, on the heels of Brexit, May has been working on personal projects including writing her new book titled Theresa May: The Abuse of Power.
Released on Thursday 14 September by Headline, the book's synopsis reads: "The Abuse of Power is a searing exposé of injustice and an impassioned call to exercise power for the greater good.
"Drawing on examples from domestic and international affairs she was personally involved in at the highest level, including Stop and Search and the Salisbury Poisonings, the former prime minister argues for a radical rethink in how we approach our politics and public life.
Join our commenting forum
Join thought-provoking conversations, follow other Independent readers and see their replies