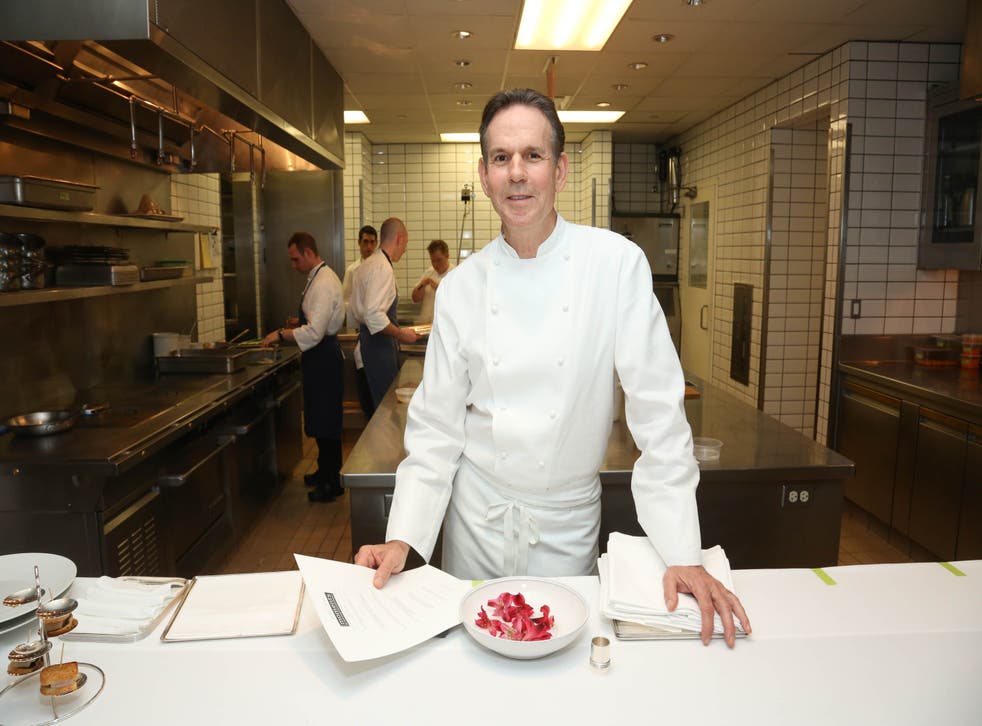 Thomas Keller deletes Twitter account following criticism over post about Sheldon Adelson
Keller tweeted Tuesday in remembrance of Trump donor Sheldon Adelson
Celebrity chef Thomas Keller has deleted his Twitter account following criticism over a tweet remembering conservative billionaire Sheldon Adelson, who died on 11 January.
This week, the chef and owner of restaurants French Laundry and Per Se, tweeted: "Thank you for your support of The Venetian, Bouchon Las Vegas, and more. You will be missed," according to Eater.
However, many of Keller's followers took offence to the tweet, as Adelson, who was the founder, CEO and chairman of casino company Las Vegas Sands, was well-known for being one of President Trump's biggest donors.
According to Forbes, the right-wing billionaire, who died at 87, donated $123m to "republican campaigns and political action committees in 2018".
In an effort to secure a second Trump presidency in 2020, Adelson and his wife gave $50m to the Congressional Leadership Fund, according to Politico, and an additional $70m to the Senate Leadership Fund.
"I guess I shouldn't be surprised that Thomas Keller aligned himself with Trump and other members of the far right, but I'm still disappointed," one person tweeted.
Another said: "So disappointed. Loved your books and Masterclass, French Laundry was at the top of my post-Covid bucket list. Not anymore. It's one thing to deal with a powerful, wealthy patron in life - perhaps unavoidable. But to mourn the man who financed the evil going on in the US today - too much."
Others accused the chef of being "tone-deaf" with the tweet, considering it came days after the deadly pro-Trump Capitol riots.
"Read the f***ing room man," someone else wrote.
The backlash comes after Keller previously found himself embroiled in controversy on the platform in April, when he tweeted his excitement over being chosen for the White House's economy revitalisation council.
At the time, he tweeted that he was "honoured" to be part of the council, according to the San Francisco Chronicle, prompting similar criticism.
The Independent has contacted the Thomas Keller Restaurant Group for comment.
Join our new commenting forum
Join thought-provoking conversations, follow other Independent readers and see their replies