Budgens store becomes one of world's first to have plastic-free zones
'The issue of plastic is one that can no longer be ignored'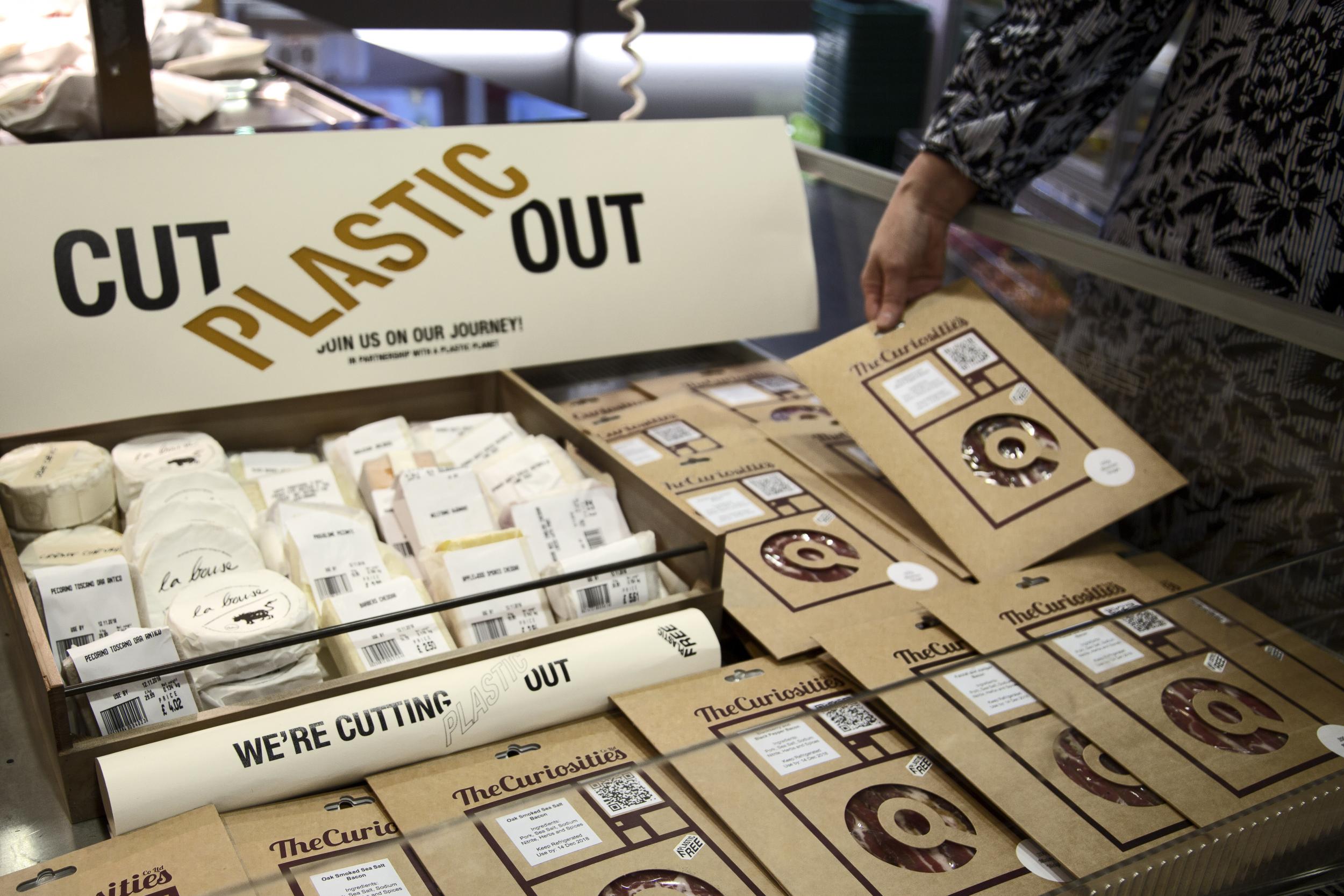 A supermarket in north London has become one of the first in the world to introduce plastic-free zones to encourage shoppers to lead more sustainable lives.
The Thornton's Budgens store, which is located in Camden's Belsize Park, now offers customers more than 1,700 products encased in plastic-free packaging.
Beechwood nets, pulp, paper, metal and glass are just some of the alternative materials that have been used to wrap foods such as bread, cheese and vegetables.
With the help of campaign group A Plastic Planet, Thornton's Budgens was able to create the plastic-free zones in the store in just 10 weeks.
Andrew Thornton, founder of Thornton's Budgens, said that reducing and raising awareness of plastic pollution is a matter of great importance.
"We believe in taking a strong stance on major issues that affect our wellbeing and our planet," he says.
"The issue of plastic is one that can no longer be ignored so we've chosen to be the first mainstream supermarket in the UK to introduce Plastic Free Zones.
"This means our customers will be able to do a comprehensive shop without the need to use any plastic packaging."
While larger supermarket chains such as Lidl and Co-op have made efforts to reduce the amount of plastic used by customers, some believe that they could be doing more to remove plastic from their stores once and for all.
"Plastic is totally nuts," says Sian Sutherland, co-founder of A Plastic Planet.
"Thornton's Budgens are disrupting the market and showing that wrapping something as fleeting as food in something as long-lasting as plastic is the definition of madness.
"While big retailers claim it will take 10 years to create real plastic-free change, Thornton's Budgens has shown that we can start to wean ourselves off plastic in 10 weeks."
Support free-thinking journalism and attend Independent events
Mr Thornton states that his supermarket is the second in the world to unveil plastic-free zones, following an Ekoplaza supermarket in Holland.
Earlier this week, it was announced that Collins Dictionary had dubbed "single-use" its word of the year, demonstrating the world's increased concern over environmental issues.
Last month, the European Parliament voted to ban all single-use plastics in order to prevent the world's oceans from becoming more polluted.
Join our commenting forum
Join thought-provoking conversations, follow other Independent readers and see their replies