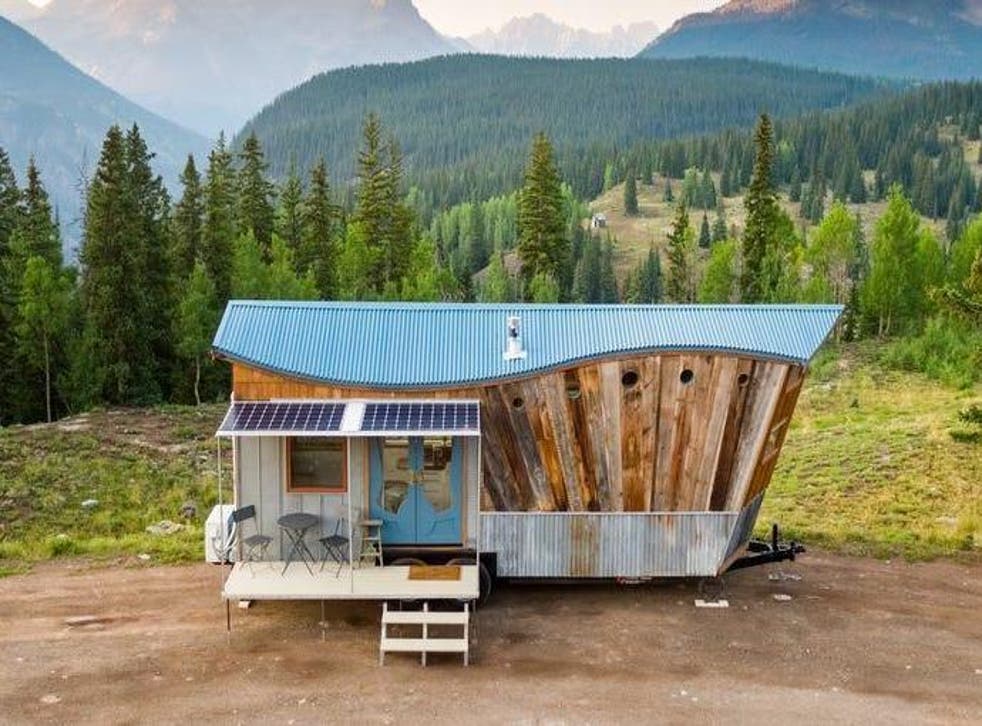 Architect reveals the steps that go into building a tiny house
Miniature homes range in price from $30,000 to $150,000 (£23,175, £115,875)
An architect who builds tiny homes has revealed the various details that go into crafting the houses, from creating custom designs to finding multiple uses for furniture.
Greg Parham, the owner of Rocky Mountain Tiny Houses, based in Durango, Colorado, makes custom homes for those who want their shelter to be a "place of pride and comfort, yet one of simplicity and affordability," according to the company's website.
Speaking to Business Insider, Parham discussed the steps that go into building a tiny house - and what you need to know about requesting one.
According to Parham, who displays his own tiny house during trade shows, the first step that goes into building a miniature home is deciding on logistics with the customer, including the budget, and the estimated timeline.
Once that is completed, Parham and his team get to work on the design process, usually relying at first on sketches, computer-generated blueprints, or links to inspiration homes from their customers.
How Rocky Mountain Tiny Houses builds miniature homes

Show all 19
"We ask customers to provide written descriptions of design details they want incorporated, as well as a Pinterest page with ideas and knick-knacks if these images will better explain the aesthetic or functional goal they are trying to attain," Parham said.
Settling on the design and contract can take anywhere from "a few days to a few months," according to the architect.
From there, the company begins building, which usually takes an average of seven weeks per build, but can take anywhere from three to 10 weeks.
During the actual building stage, it is not uncommon for Parham and his team to encounter problems, such as design flaws.
"Because we are a highly custom builder working on 'untested' designs, small conflicts are inevitable, such as the toilet lining up over a structural steel member in the trailer chassis, or the laundry box falling over the wheel well," he explained.
Student builds own tiny house
However, as time goes on and the company builds more tiny houses, they are able to better plan for any issues encountered, according to Parham.
Combining functionality with style is also an important aspect of the process - as the small spaces mean furniture that can function as a "table, desk, and a bed" is often a necessity and a design bonus.
According to Parham, each of the customised tiny houses cost anywhere from $30,000 to $150,000, with the average cost just $68,000 (£52,000).
Support free-thinking journalism and attend Independent events
Click through the album above to see the design process, as well as Parham's own completed tiny home.
Join our new commenting forum
Join thought-provoking conversations, follow other Independent readers and see their replies