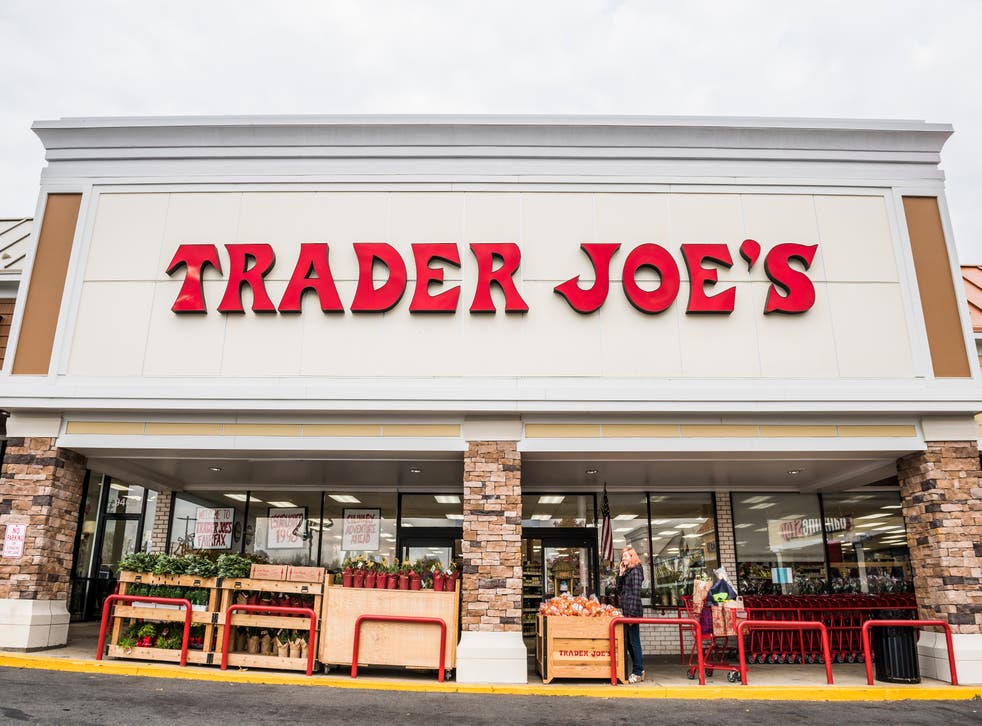 Trader Joe's will not require vaccinated people to wear masks in stores after CDC updates guidelines
Stores will reportedly not require proof of vaccination
Trader Joe's will not require vaccinated customers to wear masks in stores after the Center for Disease Control and Prevention updated its Covid-19 guidelines.
On Thursday, the CDC announced that fully vaccinated Americans no longer need to wear face masks or socially distance, with director Dr Rochelle Walensky confirming: "Anyone who is fully vaccinated can participate in indoor and outdoor activities, large or small, without wearing a mask or physical distancing."
Following the highly anticipated announcement, Trader Joe's on Friday became one of the first supermarket chains to update its store policy regarding masks.
"We encourage customers to follow the guidance of health officials, including, as appropriate, CDC guidelines that advise customers who are fully vaccinated are not required to wear masks while shopping," the supermarket's Covid-19 website page was updated to read on Friday.
However, the CDC guidance does not currently apply to employees, according to Kenya Friend-Daniel, a spokesperson for the supermarket chain, who told CNN Business that all employees are still required to wear masks at this time.
In addition to requiring employees to wear masks, the Trader Joe's website also notes stores will be keeping many Covid precautions in place, including increased cleanings, plexiglass barriers separating employees from customers at check-out stands, and social distancing.
"Understanding one of the most common ways this virus spreads is between people who are in close contact with one another, our stores have taken measures to ensure our customers and crew members maintain appropriate distance to avoid close contact," the website explains under its social distancing section.
As for vaccinated customers who choose to go maskless while in the grocery stores, Friend-Daniel told the outlet that Trader Joe's stores will not be requesting or requiring proof of vaccination.
Despite the updated guidance regarding masks for vaccinated individuals, businesses can continue to require the face coverings, with a spokesperson for Walgreens confirming to CNN that it will be keeping its mask mandate in place for now.
Stores such as Whole Foods have also not changed the requirements around masks, with the supermarket's website still reading: "All Whole Foods Market customers, team members and Prime shoppers continue to be required to wear face masks while in our stores," while Target confirmed to WCCO that it will also continue to require masks.
"Target will continue to require all of our coronavirus safety measures in all stores, including masks and social distancing, while we review today's guidance from the CDC and re-evaluate the guidance we offer our team and guests," the company said.
Join our new commenting forum
Join thought-provoking conversations, follow other Independent readers and see their replies