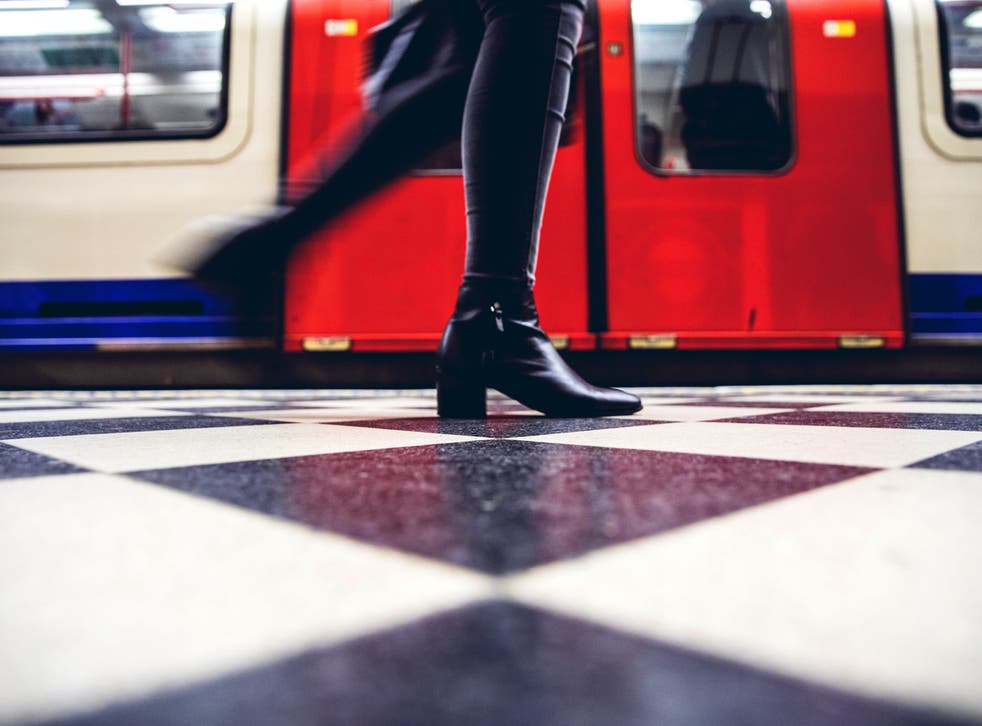 Transport for London under fire for 'body-shaming' sign
It's not the first time messages on the service information boards have gone down badly
Transport for London (TfL) has come under fire for a body-shaming message posted on one of its service information boards.
The message, which read "During this heatwave please dress for the body you have not the body you want", was posted as a "quote of the day" at Blackhorse Road Underground Station in north-east London.
However after a picture of the sign was posted on Twitter, many people expressed their outrage at the "offensive" message.
"Way to body shame," said Michael Hawkes, who posted an image of the sign on the social network.
His tweet was met with derision and outrage, with many people expressing their shock that such a message was posted.
"Ew well this is gross," one person wrote.
"Woah. This sucks," added another.
Women running London Marathon in sports underwear to raise awareness of body positivity
TfL has since replied to Hawkes apologising and saying the message has been removed.
A TfL spokesperson said: "We apologise unreservedly to customers who were offended by the insensitive message on the whiteboard at Blackhorse Road station. Our staff across the network share messages on these boards, but in this instance the message was clearly ill-judged and it has been removed. An investigation is underway to establish who thought such an unacceptable message was a good idea, so that the appropriate action can be taken."
Ashley Graham hits back at people who shame models on Instagram
The sign comes almost two years after London mayor Sadiq Khan banned TfL from running adverts that promote unrealistic expectations about body image and health.
The announcement came in the wake of Protein World's controversial "Are you beach body ready?" adverts promoting its "weight loss collection" with a picture of a slim woman in a bikini.
Although not banned by the Advertising Standards Authority, the advert received many complaints and was accused of "directly targeting individuals, aiming to make them feel physically inferior to the unrealistic body image of the bronzed model, in order to sell their product".
In recent years, it has become common for TfL staff to write messages on information boards that are designed to be witty, funny or inspirational.
But this isn't the first time efforts have backfired: earlier this year a sexist attempt at a joke was written at Colliers Wood station to mark the 100th anniversary of women getting the right to vote in the UK.
It was not well received.
Register for free to continue reading
Registration is a free and easy way to support our truly independent journalism
By registering, you will also enjoy limited access to Premium articles, exclusive newsletters, commenting, and virtual events with our leading journalists
Already have an account? sign in
Register for free to continue reading
Registration is a free and easy way to support our truly independent journalism
By registering, you will also enjoy limited access to Premium articles, exclusive newsletters, commenting, and virtual events with our leading journalists
Already have an account? sign in
Join our new commenting forum
Join thought-provoking conversations, follow other Independent readers and see their replies