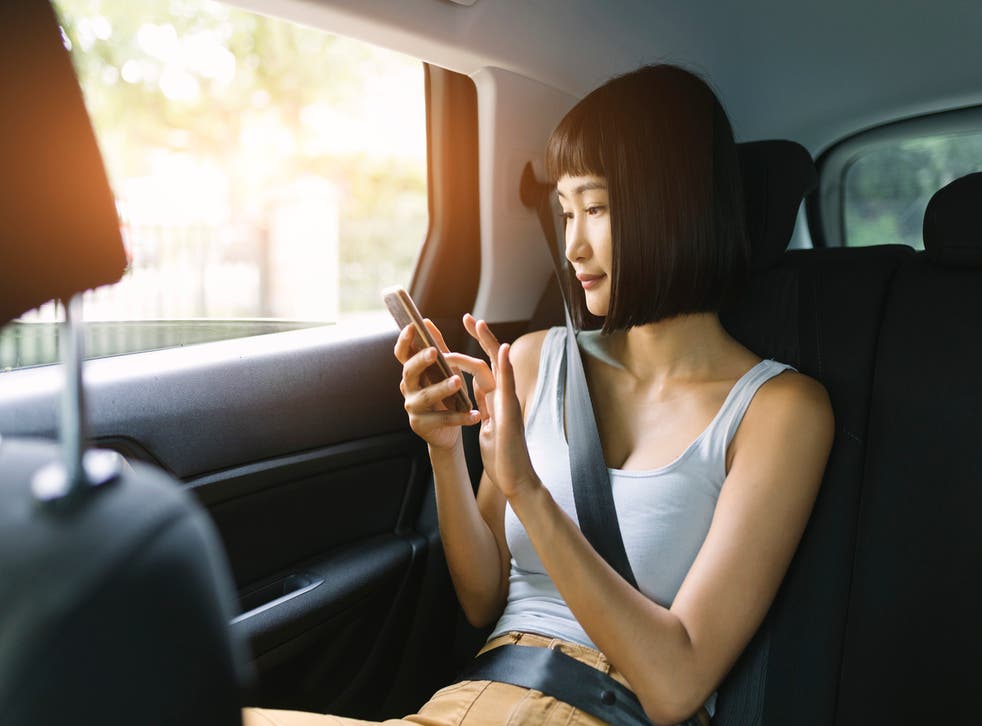 10 simple ways to improve your Uber rating
Don't eat a takeaway on the backseat
Is there a more accurate representation of how decent a human you are than your Uber rating?
When it comes to sitting in the back of a car, it doesn't matter who you are - we're all judged the same.
And whether you're on a date or with colleagues down the pub, you'll then be judged on your rating.
Of course, all it takes is one unfortunate incident - maybe you dropped a kebab all over the backseat or threw up in the footwell - to bring your rating plummeting down from a flawless five to a tragic two.
So if that happens to you, what can you do to give your rating a boost?
We asked a 4.9 rated Uber driver from Manchester, Sarah*, to reveal her top tips for improving your rating.
How to improve your Uber rating:
1. Be ready when your driver arrives
"Think of it as a job interview, or a first date: first impressions are everything and nobody likes to be kept waiting," Sarah says. Don't book your ride until you're ready to leave and make a prompt exit when the app lets you know your driver is arriving.
2. This isn't the time to rehearse your DJ set
"Look, we're not saying Justin Bieber isn't catchy, or that Evanescence isn't a talented band," Sarah explains. "Sure, your playlist might have been crafted by the gods, but how would you like it playing so loudly your eyeballs actually shake? Didn't think so." Best to ask if it's alright to plug your music in and save the singing for the shower.
3. Location, location, location
Put your pick-up pin in an easily findable place. "Make everyone's life easier and search the place or road name for where you want to be collected," Sarah says.
4. Put your phone down
"Everyone's glued to their phones 24/7, and while that's great for ordering your Uber, put it down once you're in the car and be friendly!" advises Sarah. Your driver will like you more if you look out of the window and admire the views or actually talk to them instead of scrolling through Instagram.
5. Don't slam doors
"You're not a teenager and you've not just had a fight with your mum, so there's really no need to slam the door," Sarah recommends. Demonstrate good manners and keep things cheerful when you're getting in and out of the car.
6. Mind your manners
It's obvious, but being polite is important so thank your driver for the journey, ask them how they are and be polite. "And avoid the potty-mouth," Sarah says. "If you wouldn't say it in front of your nan, best not say it at all."
7. Stick to the number of people that'll fit in the car
If you order an UberX that fits four people, don't try to squeeze in five or six. It's illegal, and your driver will tell you so. If you have a large party, order an UberXL and split the fare so it's cost effective. "Arguing with your driver about taking extra people when they aren't allowed to do so is a sure-fire way of not getting a five-star rating," Sarah says.
8. Avoid being a backseat driver
Your driver has a satnav, but if you have a preferred route then let them know at the start of the trip. Don't forget you can follow your journey on a live map in the app - and you'll also get a map of your route in your receipt - so you can see the exact route you took.
9. Don't eat your takeaway in the car
Remember that once you've finished your trip, someone else will be getting in the car after you. "No one wants to find your food splayed across the passenger area of the car, no matter how delicious it is," Sarah points out. Lingering kebab smell isn't ideal either.
10. Add a tip
"You don't need to tip your driver, but if you've had a great trip, a nice message and a tip (which you can add through the app) will really make their day," says Sarah.
So there you go, you'll be back to five-star glory before you know it.
*Name has been changed
Join our new commenting forum
Join thought-provoking conversations, follow other Independent readers and see their replies