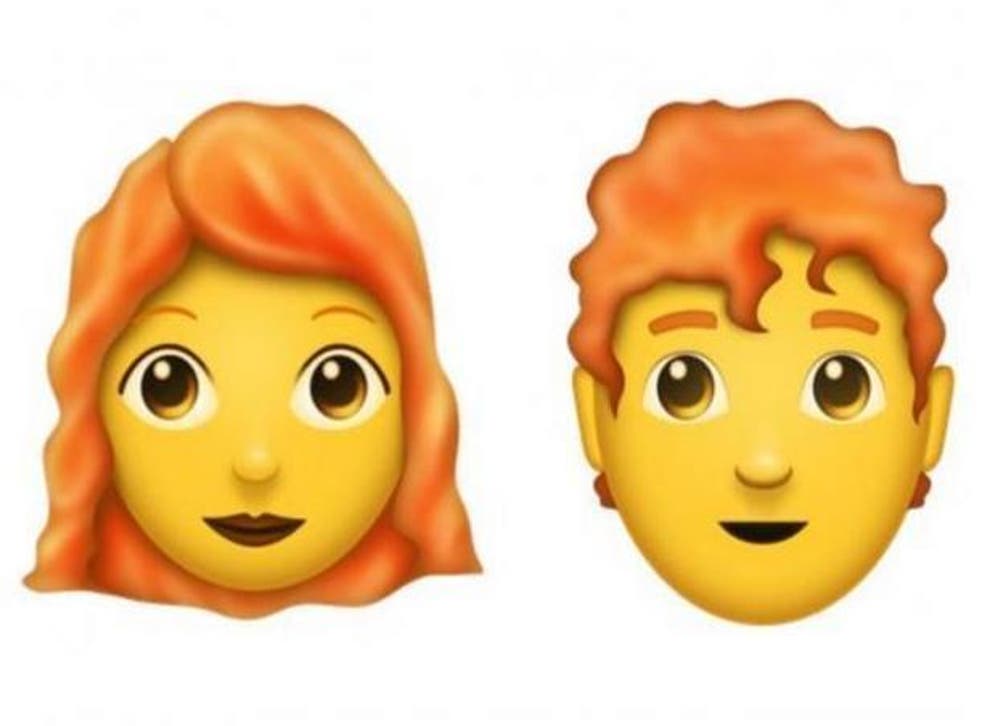 Unicode reveals redheads will finally get their own emoji next year
'Don't worry redheads: your feedback has been heard!'
Unicode have announced that redhead emojis should be coming in 2018.
It's not just good news for male and female redheads, who have been patiently waiting for their unique hair colour to be represented in emoji form since the icons launched.
New additions to the emoji keyboard will also include men and women with curly hair, cupcakes and the infinity symbol.
A red-haired emoji has been the most requested icon since Apple released iOS 11.1 on 1st November, according to Jeremy Burge, chief emoji officer at Emojipedia and vice-chair at Unicode,
A slew of redheads immediately took to Twitter vehemently asking why there was still to ginger emoji.
"Don't worry redheads: your feedback has been heard!" he said at the Unicode Technical Committee meeting held by Apple last week, reports Mail Online.
He added that many people have also been requesting curly-haired emojis.
Other emojis coming to a smartphone near you in 2018 include swans, bagels, people with grey hair and superheroes.
However, not every proposed emoji made the cut for the prestigious keyboard. A "frowning pile of poo" symbol, for example, will not be included, with critics claiming it is an unnecessary emotion to display in emoji form.
The proposed newbies have not yet been finalised, however, people can expect the new set of emojis to arrive in the middle of next year.
The possible news of redhead emojis caused a flurry online in August when Emojipedia released a list of 67 emojis under consideration for the 2018 batch.
Now that some of the emojis on their drafted list have been confirmed, redheads everywhere have a definite reason to rejoice.
Join our new commenting forum
Join thought-provoking conversations, follow other Independent readers and see their replies