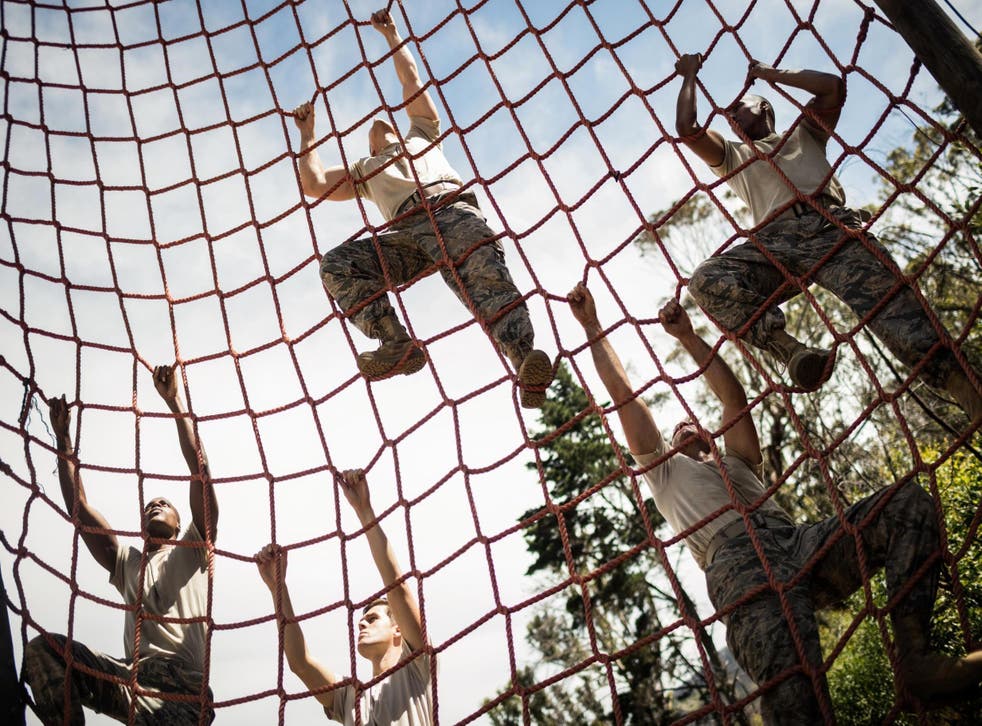 The US Army will soon implement a new fitness test - and it is very hard
The test will 'better connect fitness with combat readiness' 
If you've ever dreamed of joining the United States Army, it would be worth increasing your gym visits now - as the armed forces' new fitness test is pretty tough.
Previously, having the strength it takes to enlist in the army meant being able to do at least the minimum - push-ups, sit-ups, chin-ups, and a five-mile run.
Now, however, joining the military branch will require significantly more strength and endurance - once the new Army Combat Fitness Test is ready.
The test, according to the Army Times, could be implemented as soon as October, and according to the new website: "will better connect fitness with combat readiness for all soldiers."
In addition to improving readiness, the goals of the new test are to "transform the army's fitness culture," reduce preventable injuries, and "enhance mental toughness and stamina of the soldiers," according to the site, which outlines the requirements and offers tips and videos for training.
Once the Army Combat Fitness Test is in place, this is what soldiers will be physically required to do:
Dead-lift between 120 and 420 pounds, at least three times.
According to the army, this ability represents movements required to "safely and effectively lift heavy loads from the ground, jump, bound and tolerate landing" - all skills that are useful in combat.
Throw a 10-pound medicine ball backward and overhead for distance.
The requirement for this event stems from the ability to use "quick, explosive" movements to manoeuvre equipment.
Complete as many hand-release push-ups as possible in two minutes.
In addition to testing endurance, this ability represents "repetitive and sustained pushing used in combat tasks."
Do five, 50-metre shuttles involving sprinting, dragging, lateral, carry and sprint with a 40-pound kettlebell and a 90-pound sled.
This is a test of "strength, endurance, and anaerobic capacity," according to the army.
As many leg tucks as you can do in two minutes while on a climbing bar.
This portion of the test assess strength of grip, arm, shoulder and trunk muscles.
Run two miles for time with the aim to be under 12 minutes and 45 seconds.
According to the army, the run measures aerobic endurance - a requirement for ground movements and operations.
Army Photographic Competition 2015 winners

Show all 20
To pass, one will need a 60-point minimum on the new test - which will be age-and-gender neutral.
The improved fitness test coincides with the release of a report by The Citadel in collaboration with the US Army Public Health Centre and the American Heart Association that shows low fitness of US Army recruits "poses a threat to military readiness and national security."
According to the report, recruits from 10 southern states were "significantly less fit" - and consequently more likely to encounter injury.
Support free-thinking journalism and attend Independent events
The new fitness test will be tested in October by unit type but will likely be army-wide by October 2020.
Join our new commenting forum
Join thought-provoking conversations, follow other Independent readers and see their replies