Wetherspoon offer 99p pints to get rid of stock before lockdown
The offer will only apply to real ale, however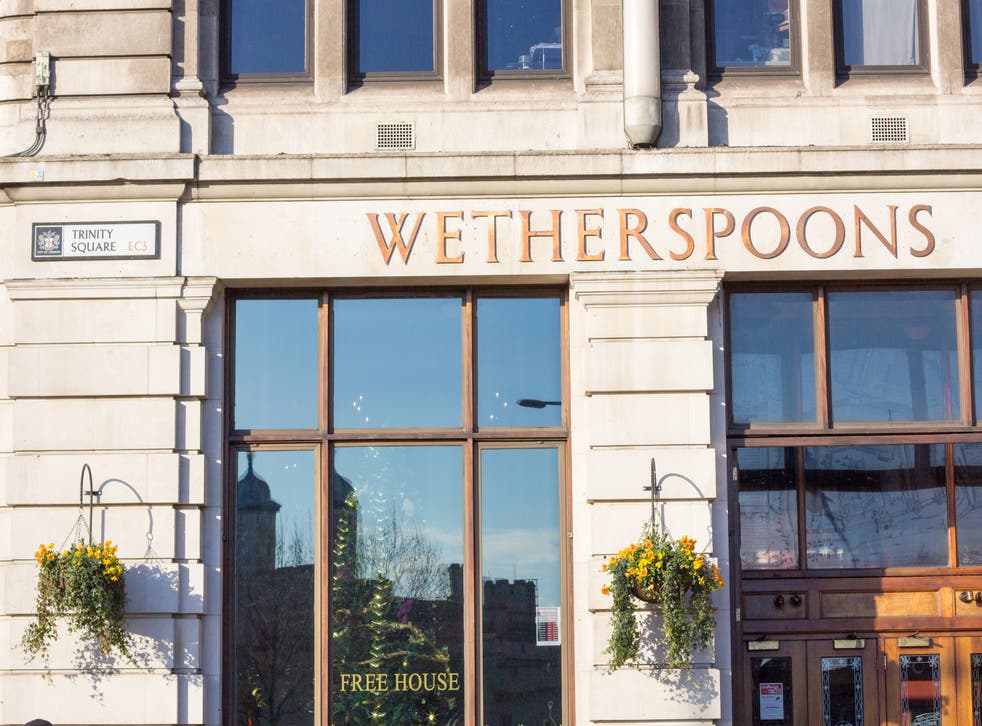 Wetherspoon pubs across England are selling 99p pints in a scramble to get rid of stock before England enters lockdown on Thursday.
Ahead of pubs closing for a least one month, posters were displayed in branches of the popular chain publicising the sale.
"Ahead of the four-week lockdown, rather than waste real ale, it has been reduced to 99p per pint", it read.
The offer applies to real ale only, which has a limited shelf-life, compared with longer-life lager, cider and spirits.
Wetherspoons spokesperson Eddie Gershon confirmed the promotion to The Independent.
"All of our pubs in England will be serving their real ales at 99p a pint until the pubs close on Wednesday night," he said.
"The reality is that any real ales not sold between now and lockdown will have to be thrown away, so it is better that customers can enjoy it at a great price while the pubs remain open."
Drinkers now have just two days remaining to enjoy the cut-price beer before pubs across England close for the second time this year.
Prime Minister Boris Johnson announced on Saturday that the country would enter its second national lockdown from 00.01 on Thursday 5 November.
Schools, universities and essential shops will stay open, but everything else will have to close until 2 December at the earliest, in a bid to reduce rising infection rates.
The move is a further blow to the devastated hospitality industry, which reported a plummet in sales of 87 per cent in the second quarter of 2020, equivalent to nearly £30bn in lost revenue.
In October, Wetherspoons founder Tim Martin announced that company had made a loss for the first time in its 36-year history.
Martin has previously been highly critical of lockdown measures, describing the restrictions as "over the top" and claiming in March without evidence, that "there's hardly been any transmission of the virus within pubs".
Despite this, Gershon confirmed that "each and every one" of the Wetherspoons pubs had Covid safety measures in place, adding that they operated a limit on the number of people allowed in "so the lower price for real ales will have no effect on the safety of customers and staff."
Register for free to continue reading
Registration is a free and easy way to support our truly independent journalism
By registering, you will also enjoy limited access to Premium articles, exclusive newsletters, commenting, and virtual events with our leading journalists
Already have an account? sign in
Register for free to continue reading
Registration is a free and easy way to support our truly independent journalism
By registering, you will also enjoy limited access to Premium articles, exclusive newsletters, commenting, and virtual events with our leading journalists
Already have an account? sign in
Join our new commenting forum
Join thought-provoking conversations, follow other Independent readers and see their replies