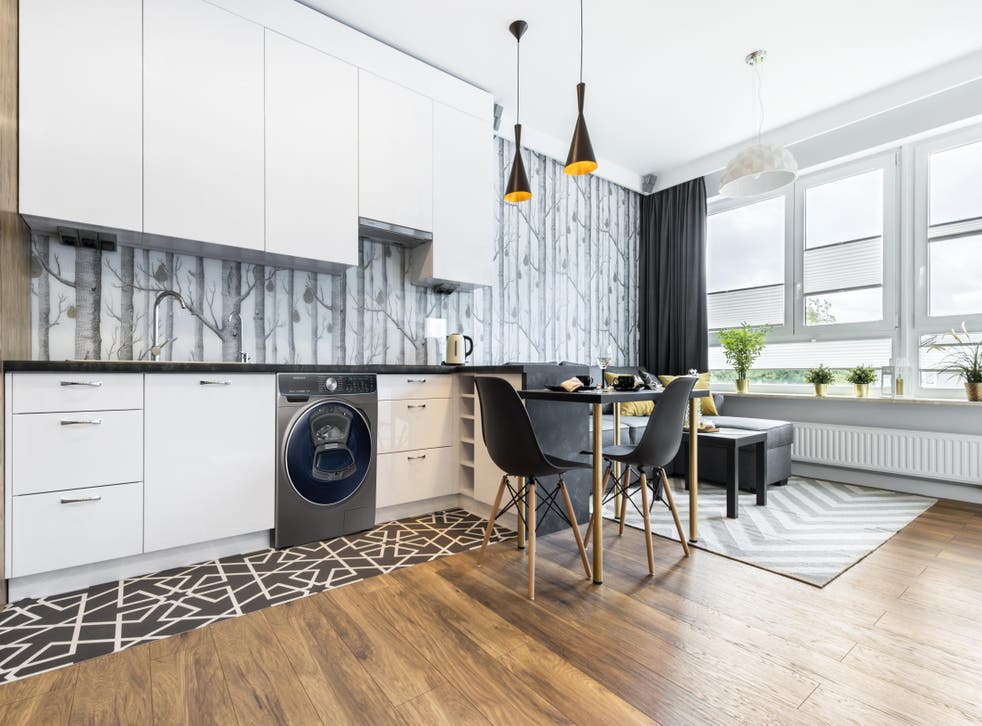 Why you should upgrade to a smart washing machine
Halve the time it takes to do your laundry with the stylish new Samsung QuickDrive™, featuring life-enhancing technologies
Wednesday 05 September 2018 11:30
Ever wondered why you're wasting time waiting for the washing machine to finish when you could be doing something more important (or fun) instead? The Samsung QuickDrive could be the answer. This sleek but robust machine, available from John Lewis, washes in half the time* but has been specifically engineered not to compromise on the quality of the cleaning performance.
Styled in white or graphite, it boasts up to 10kg drum capacity, ideal for families with multiple daily loads or time-poor professionals keen not to waste their Saturdays waiting for the final spin. Speaking of which, the Samsung QuickDrive's spin delivers an impressive 1,400-1,600rpm (revolutions per minute) to further cut down drying time while achieving an A+++ energy rating.
The speed of the wash is down to a high-tech pulsator-back plate, which creates a fast water flow to cover everywhere inside the unique fabric care drum. It means detergent can penetrate deep into the fabric to give clothes a thorough wash much faster.
The innovative AddWash™ feature – a cleverly designed hinged chute within the door – means you can pop in clothes even after a cycle has started. Great for that stray sock lurking at the bottom of the washing basket, it's also perfect for dropping in hand-wash only items for a final rinse or adding extra softener.
Download the Samsung SmartThings app**, available on Android or iOS, and it becomes more than just a washing machine. Monitor wash cycles from the comfort of the sofa or load up the machine in the morning and remotely switch it on when leaving work, ready to take out freshly laundered clothes when you get home. It can connect directly to a service centre for technical support, troubleshooting and to run diagnostic tests too.
Short of having a robot to hang out and fold the laundry, the Samsung QuickDrive gives you a chance to spend more time doing the things you love and less time doing the washing.
The Samsung QuickDrive is a quality product and is priced accordingly from £1,599 but, trade in your old appliance with John Lewis, and receive up to £200 off.
Buy online or visit John Lewis stores before 31 July 2018 and you can also claim an extra nine-year guarantee at no extra cost through online registration. John Lewis also offers an installation service for peace of mind. You'll also benefit from Samsung's 100-day promise allowing you to return the product within that time if you're not completely satisfied. Terms & Conditions apply
*Samsung QuickDrive WW8800M vs Samsung WW8500K (5kg 40°C cotton wash). **Requires SmartThings, available on Android and iOS. Registration required