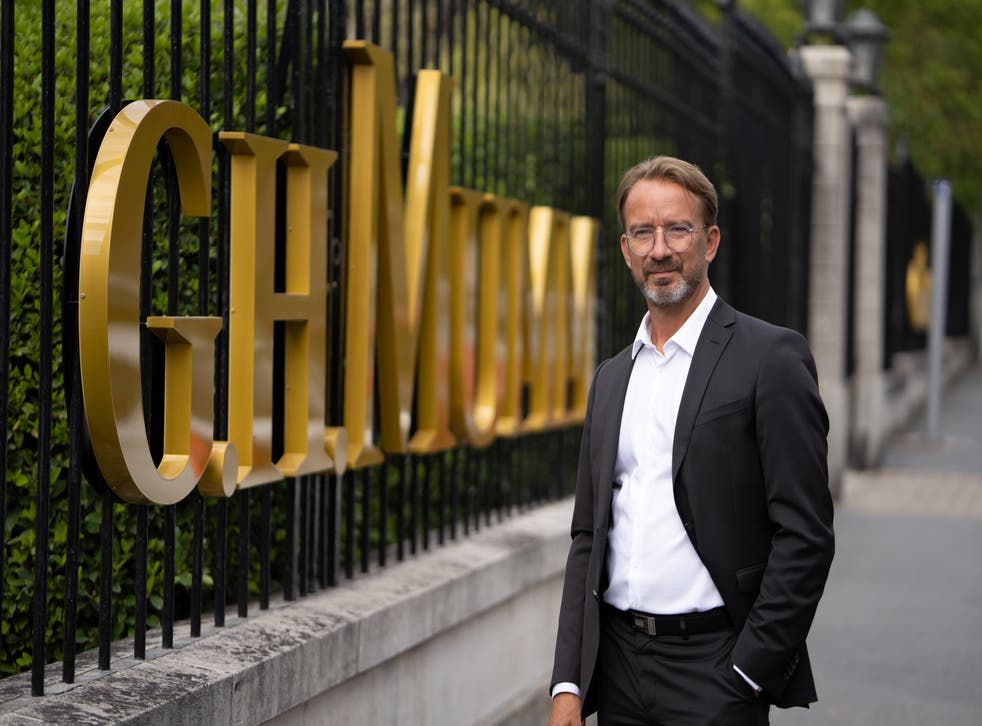 Champagne lovers: raise a glass to Mumm's innovative, new cellar master
The appointment of innovative Laurent Fresnet as Mumm's new champagne sommelier is great news for grape enthusiasts
Friday 25 September 2020 16:07
Bringing his avant-garde vision to reinvent the champagne tasting experience, new Mumm cellar master Laurent Fresnet joins Mumm Champagne from Henriot's winery, where he achieved much acclaim for the wines.
The son of a champagne grower and winemaker, he studied oenology, biology and biochemistry at Reims, and spent time working in New Zealand, South Africa and Portugal.
Fresnet has developed a groundbreaking tasting experience featuring some of its most emblematic cuvées.
This innovative concept, conceived in collaboration with neuroscientist Gabriel Lepousez and designer Octave de Gaulle (who created Mumm's Grand Cordon Stellar bottle, the first champagne that can be enjoyed in space), establishes a new way to taste and appreciate both the aromatic complexities of Maison Mumm's champagnes and the multifaceted qualities of Pinot Noir, which has been the House's signature grape since 1827.
Maison Mumm's tradition of innovation
Founder Georges Hermann Mumm's motto "Only the Best" is still very much the case today. As the custodian of Mumm's 200-year legacy, Fresnet has all the expertise to embrace Maison Mumm's forward-looking spirit and continue to develop the flavours of Pinot Noir.
Fresnet perpetuates Maison Mumm's tradition of innovation. A native of Champagne, he has a profound personal attachment to the Montagne de Reims, having grown up the Grand Cru village of Sillery, in a wine growing family that has been making 100% Grand Cru champagnes for five generations.
"Everyone in my family makes wine. Our passion for champagne and for terroir is inscribed in our genes," he says.
Fresnet was particularly drawn to the wealth of its terroir at Maison Mumm: "Mumm boasts some of the most exceptional vineyards in Champagne. This terroir has everything one could wish for in creating the most exquisite cuvees."
A new vision of champagne
Rigorous, precise, patient and energetic, Fresnet has built a reputation amongst his peers for his finesse in appreciating the potential of each wine.
He has both a deep respect for the heritage of savoir-faire that is passed down from one cellar master to the next, and a firm belief that champagne must strive towards perfection through innovation.
Laurent Fresnet's vision of champagne is of a wine that is both alive and constantly evolving. He is spending time in enriching his knowledge of the House's wines and their style through numerous tastings of both current and historic cuvées that represent the heritage of the House, as well as this year's clear wines.
Fresnet will craft cuvées with his precise savoir-faire and carry the responsibility of the designation of vintage cuvées, ultimately creating the next chapter of this fine Champagne House.
Click here to find out more about Mumm champagne
Register for free to continue reading
Registration is a free and easy way to support our truly independent journalism
By registering, you will also enjoy limited access to Premium articles, exclusive newsletters, commenting, and virtual events with our leading journalists
Already have an account? sign in