Nearly four in 10 women admit to working out to let them eat what they want, finds study
Chocolate named as favourite reward gym goers exercise in exchange for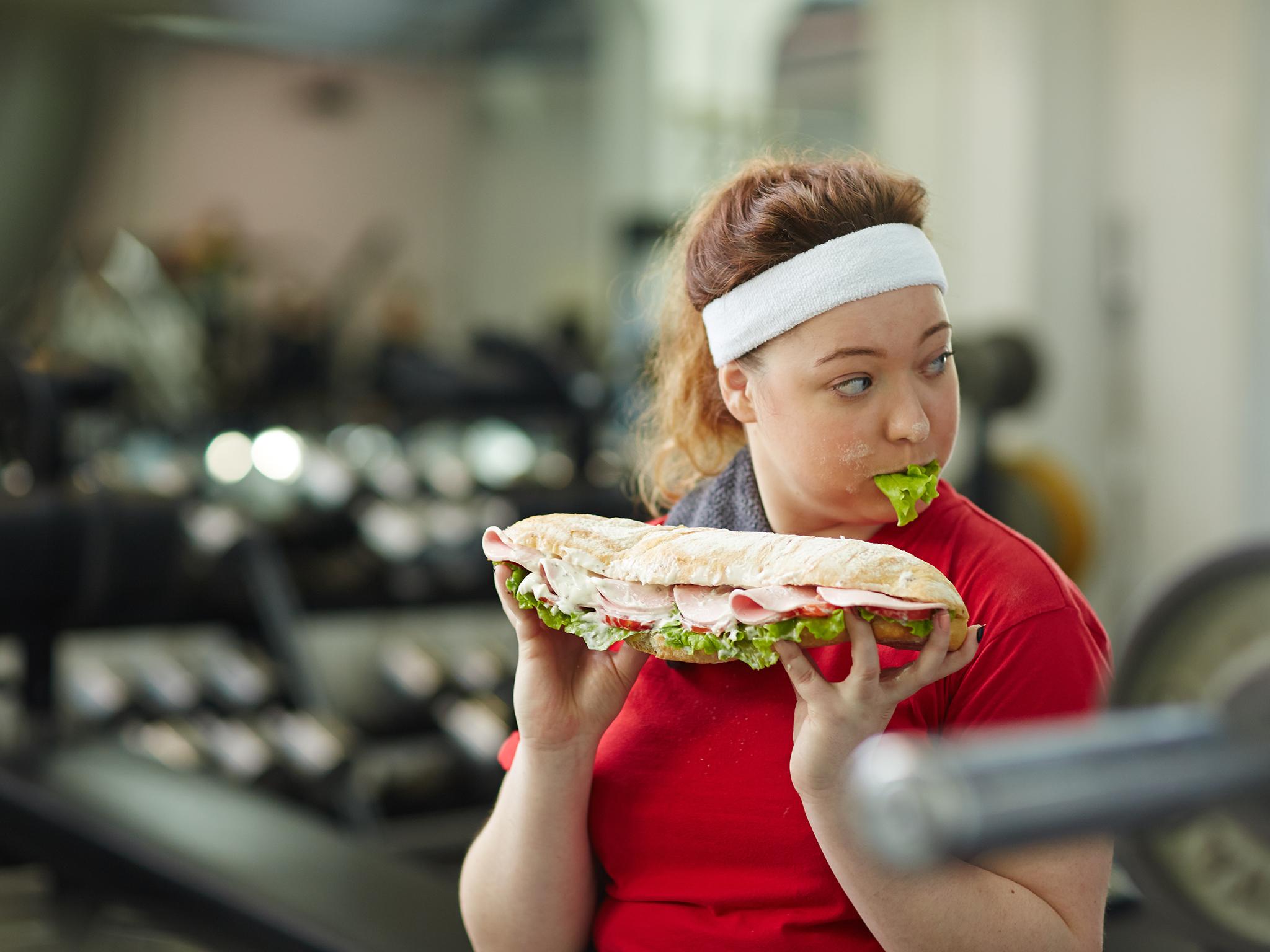 Almost four in 10 women admitted to adopting a credit-debit approach to their gym regime – working out so they can have free reign on what they eat - a survey has found.
Instead of exercising purely to get fit, millions of chocolate and wine-loving women hit the gym to earn the right to indulge in their favourite calorific foods, while 38 per cent went as far as to say being able to eat what they want is the main reason they exercise.
Four in 10 even said they would not agree to a night out with friends without first going to the gym to compensate for it.
Just over a third of men also admitted to going to the gym just so they can enjoy a more calorific diet.
"For some people, going to the gym or out for a run is something they love to do," said Mike Walker a spokesman for snack brand Yushoi, which conducted the poll. "We believe exercise can provide a place of sanctuary and release for people, but for others it's something they just put up with in order to enjoy other areas of their lives – particularly their social lives and diet.
"Realistically, we feel it's all about balance, both when it comes to food and to exercise. People put too much pressure on themselves, but life is about enjoyment and balancing what you enjoy and what's good for you."
The study of 2,000 people found 86 per cent enjoy eating calorific foods with more than eight in 10 seeing diet and exercise as a balancing act. Chocolate is the top treat gym goers work out to reward themselves with, followed by cake, pizza and Chinese takeaways.
Wine, curry and crisps are also among the top 10 foods which people enjoy in return for exercising.
It also emerged the average gym goer will workout for 19 minutes to burn off or earn a chocolate bar and 15 minutes for each cocktail they consume.
A takeaway curry requires 21 minutes of exercise with a glass of wine adding 17 minutes to the workout.
Almost half of Britons even admit to fantasising about food and drink while they're still in the gym, daydreaming about pizza or chips as they exercise.
People are also more likely to exercise first to earn food and drink later rather than consuming treats and then hitting the gym to make up for it.
One in three also admitted they are more likely to watch what they eat and drink if they don't feel they have done enough activity to eat what they want, while three in 10 have turned down an invite to a night out because they knew they would not have time to get the exercise in before consuming the calories.
The research, carried out by Yushoi via OnePoll also found 15 per cent will dance more than usual on a night out to try and make up for the calories consumed, while 31 per cent will walk instead of getting a taxi.
SWNS
Join our commenting forum
Join thought-provoking conversations, follow other Independent readers and see their replies