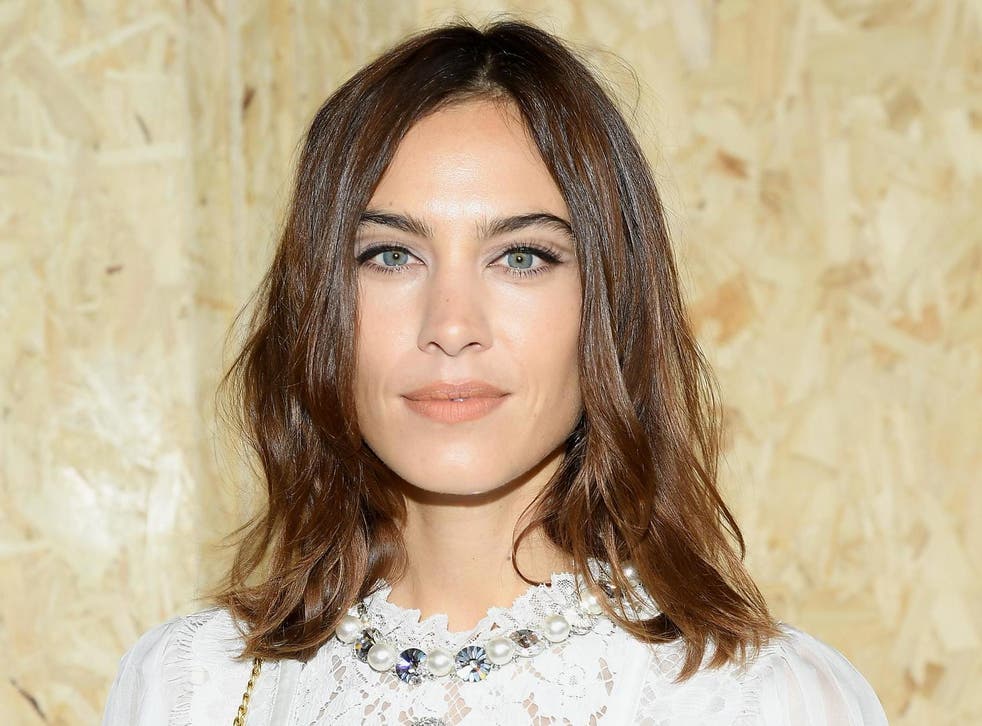 Alexa Chung opens up about suffering from endometriosis: 'I felt much better after surgery'
'Sending love to those in pain and thanks to doctors trying to help,' writes fashion designer
Alexa Chung has opened up about the importance of raising awareness of endometriosis in an Instagram post.
The fashion designer shared a photograph from a recent @allontheboard tube poster that featured statistics about the condition where tissue similar to the lining of the womb grows in other places, such as the ovaries.
The NHS states that endometriosis can cause sufferers debilitating pain in the abdomen and can also make it harder for women to get pregnant. The condition is also notoriously difficult to diagnose and currently has no cure.
Writing on Instagram, Chung suggested that a "gender healthcare bias" could be to blame for the lack of information surrounding endometriosis.
"Also probably doesn't help that 'endometriosis' is the longest and most boring word to read," the 36-year-old added.
"Thank you to @allontheboard for raising awareness about this debilitating disease that affects 1 in 10 women and yet on average takes seven years to diagnose," Chung continued.
"Sorry if you have it, thrilled if you don't and grateful if you're a supportive partner, friend of family member to someone suffering with this invisible hellmare."
Chung revealed that she underwent laparoscopic surgery to treat her endometriosis.
"I'm lucky because I felt much better after surgery but I know that's not the case for everyone and may not be the case forever," she wrote.
"Sending love to those in pain and thanks to doctors trying to help."
Chung first revealed she had endometriosis in July last year.
The Next in Fashion presenter shared a photograph of herself on Instagram standing in a hospital corridor with a cotton wool ball taped to her hand, suggesting she had an intravenous cannula.
Chung captioned the post: "I don't want to belong to any club that would accept me as a member, but here I am."
She tagged the image with several hashtags related to endometriosis including "#endometriosisclub", "#sorryifyouhaveittooitsucks", and "#endometriosisawareness".
Join our new commenting forum
Join thought-provoking conversations, follow other Independent readers and see their replies