Alexa Chung reveals she has endometriosis after hospital appointment: 'It sucks'
Chung's followers post messages of support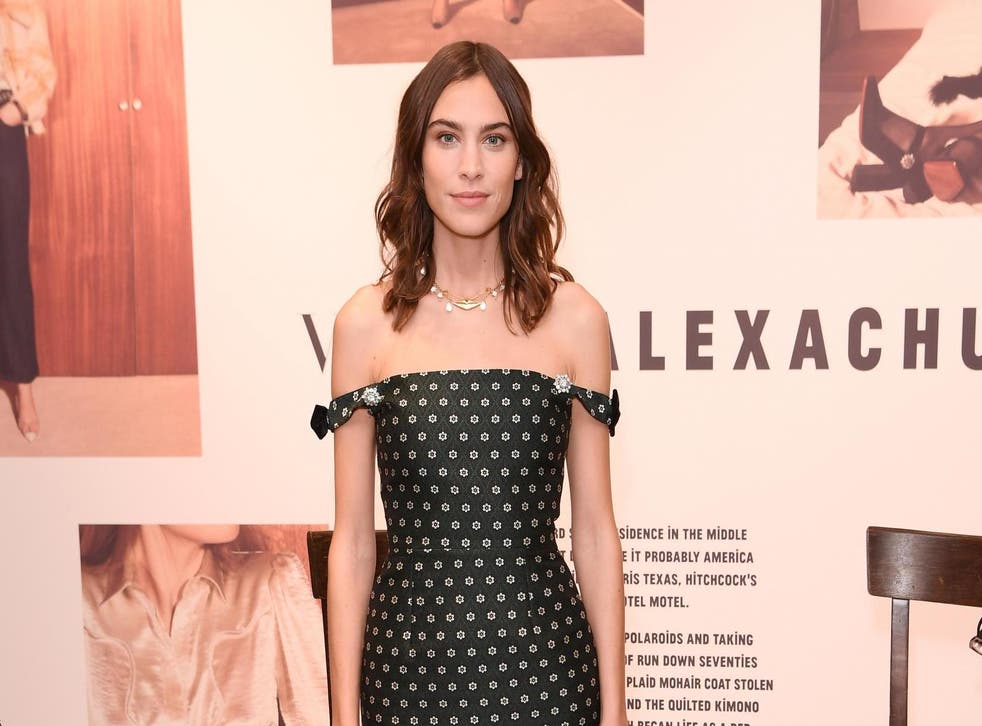 Alexa Chung has revealed on Instagram that she suffers from endometriosis, adding that she thinks the condition "sucks".
On Thursday, the television presenter-turned-fashion designer shared a photograph of herself on the social media platform standing in a hospital corridor with a cotton wool ball taped to her hand, suggesting she had an intravenous cannula temporarily placed in her hand.
Chung captioned the post: "I don't want to belong to any club that would accept me as a member, but here I am."
The 35-year-old tagged the image with several hashtags related to endometriosis including "#endometriosisclub", "#sorryifyouhaveittooitsucks", and "#endometriosisawareness".
According to the NHS, endometriosis is a condition where tissue similar to the lining of the womb starts to grow in other places, such as the ovaries and fallopian tubes.
Walk-in vagina installed in Johannesburg women's prison

Show all 8
The long-term health condition can affect women of any age, but it is most common in women in their 30s and 40s. Its symptoms can range from pain in the lower stomach and pelvis to discomfort during or after sex, and heavy bleeding during a woman's menstrual cycle.
Endometriosis UK estimates that one in 10 women of reproductive age in the UK suffer from the condition, making it the second most common gynaecological condition in the country.
Several celebrities and the designer's followers have commented on her post to share their messages of love and support.
Broadcast journalist Stacey Dooley commented on the photograph with several heart emojis.
US photographer and filmmaker Pamela Hanson posted a crying emoji, while French singer Lou Doillon wrote "same" with the hashtag "#compassion".
Meanwhile, other women have shared their own stories about living with the condition.
One user wrote: "Welcome to the tuffest club there is. Like fight club, but with a uterus. [sic]"
Another added: "Diagnosed 38 years ago in the Bronze Age. A healthy pregnancy and twenty-four months of breast feeding radically changed my condition for the better for the duration of my childbearing years."
Chung later posted a selfie on Instagram Stories wearing a hospital and a patient identification bracelet. Her hand is placed over her stomach.
The star joked in a caption written on the post: "This sexy lil number was completely open in the back and made from the finest printed cotton poplin.
"Ties and trims are grosgrain ribbon. One size fits all. Stunning bracelet made from digital print paper and sellotape (every bangle is personalised to order)."
Other celebrities to have spoken out about their diagnosis of endometriosis in recent years include actor Sarah Hyland, TV presenter Julia Bradbury, and Girls star Lena Dunham.
In 2018, Dunham revealed that she had undergone a total hysterectomy – a procedure that surgically removes the cervix and uterus - following years of suffering from chronic pain as a result of endometriosis.
Months later, she underwent additional surgery to remove her left ovary.
Register for free to continue reading
Registration is a free and easy way to support our truly independent journalism
By registering, you will also enjoy limited access to Premium articles, exclusive newsletters, commenting, and virtual events with our leading journalists
Already have an account? sign in
Register for free to continue reading
Registration is a free and easy way to support our truly independent journalism
By registering, you will also enjoy limited access to Premium articles, exclusive newsletters, commenting, and virtual events with our leading journalists
Already have an account? sign in
Join our new commenting forum
Join thought-provoking conversations, follow other Independent readers and see their replies