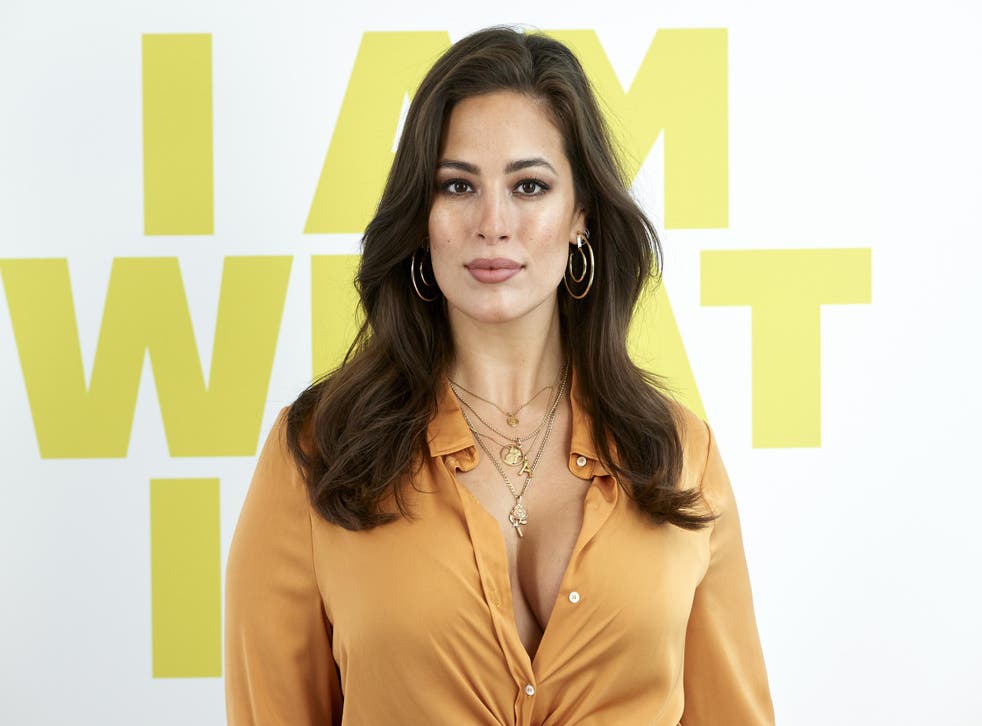 Ashley Graham opens up about how the #MeToo movement has affected the fashion industry
'I really hope that it protects the next generation of young models'
Ashley Graham has opened up about how the growth of the #MeToo movement has impacted the fashion industry, expressing her wish that it has a positive effect on the careers of up-and-coming models.
In January 2018, the model revealed on American talk show The View how she'd been sexually harassed during a photo shoot at the age of 17.
She explained how, following the incident, she feared that she'd never be hired for a modelling job again as she thought that she'd be regarded as a "difficult model".
Now at 31 years old, Graham describes the changes that she's witnessed within the fashion industry since the boom of the #MeToo movement, which was coined by Tarana Burke in 2006 and reignited following the Harvey Weinstein allegations in 2017.
"I've seen a huge change on set," she tells The Hollywood Reporter.
"People are actually thinking about their actions and thinking about their words … If this #MeToo movement had not happened, who's to say what would happen to the next generation of girls?
"I really hope that it protects the next generation of young models."
She continues, outlining how coming forward with allegations of sexual abuse would have previously had a detrimental effect on the trajectory of a model's career.
"It has given such an incredible voice to women who have felt voiceless, especially as models, because we are the ones who immediately will not get booked for a job," she says.
"Models are the ones whose careers can die immediately if you speak up about this kind of stuff.
"So now your career doesn't die, you have a voice and you can use it. And I hope more girls feel empowered by it."
During the interview, Graham also emphasises the importance of inclusivity and diversity within the fashion.
While more women who have different body shapes and sizes are being featured in modelling campaigns, Graham notes that there still needs to be better representation within the industry for different races.
Support free-thinking journalism and attend Independent events
"Women of colour have been proud of their curvy bodies and they have been for centuries and generations," she says.
In early December 2018, Nicole Kidman discussed the impact that the #MeToo movement has had in Hollywood, saying that hearing women who've been through traumatic experiences being believed "makes me cry".
The actor revealed that while she'd been aware that Weinstein had a temper, she never could have foreseen the allegations that were made against him.
Register for free to continue reading
Registration is a free and easy way to support our truly independent journalism
By registering, you will also enjoy limited access to Premium articles, exclusive newsletters, commenting, and virtual events with our leading journalists
Already have an account? sign in
Register for free to continue reading
Registration is a free and easy way to support our truly independent journalism
By registering, you will also enjoy limited access to Premium articles, exclusive newsletters, commenting, and virtual events with our leading journalists
Already have an account? sign in
Join our new commenting forum
Join thought-provoking conversations, follow other Independent readers and see their replies