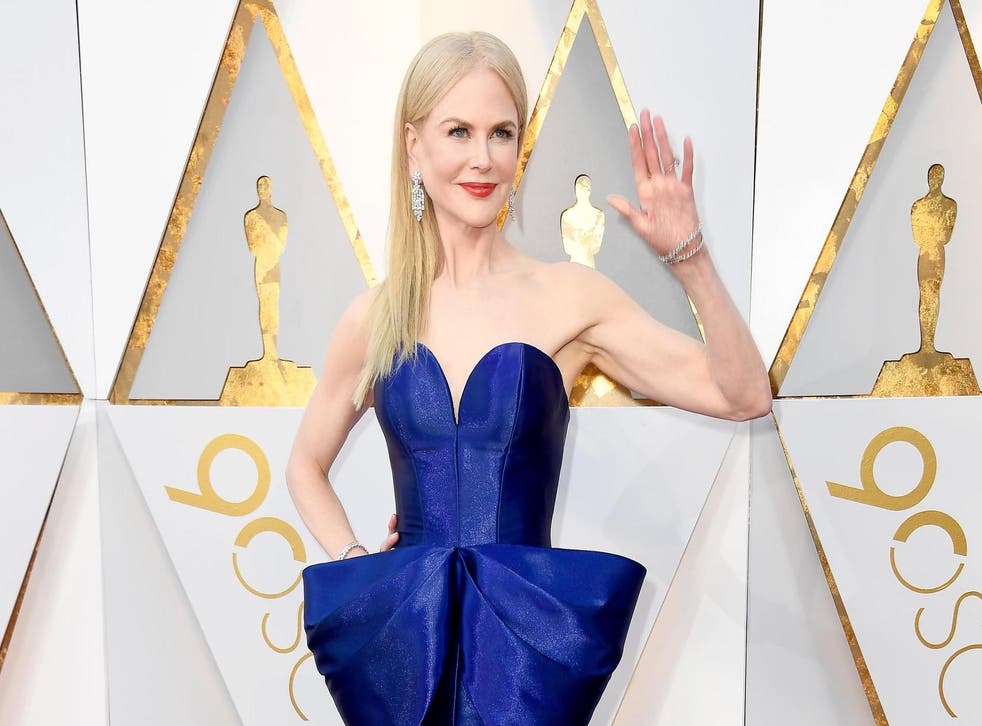 Nicole Kidman: Hearing women being believed in #MeToo era 'makes me cry'
'I do know there is a huge strength in saying to women: I believe you,' actor says
Nicole Kidman has opened up about the impact the #MeToo movement has had in Hollywood, saying women who have been through traumatic experiences being believed "makes me cry".
Earlier this year, Kidman revealed how her first marriage to Tom Cruise provided her with "protection" from sexual abuse in Hollywood.
The Big Little Lies actor and producer told The Observer the development of the show coincided with the growth of the #MeToo movement, making her portrayal of a domestic abuse survivor much more poignant.
The first series of Big Little Lies premiered in February 2017, eight months before sexual assault allegations made against disgraced former Hollywood producer Harvey Weinstein were first reported in The New York Times.
While Kidman acknowledged she had always been aware of Weinstein's temper, having worked with him on films such as Cold Mountain and Nine, she could never have foreseen the allegations made against him.
"I always knew Harvey had a lot of anger," she said.
"But I would never have thought he was capable of the rest. My parts with Harvey were quite limited.
Harvey Weinstein: his accusers

Show all 42
"I would work and I would go home, because again I have been in a marriage and with young children pretty much my whole adult life."
While Kidman admitted she was unsure what the future of the #MeToo movement holds, she stressed the importance of letting women who have experienced sexual assault know they are fully supported.
"I do know there is a huge strength in saying to women: I believe you," she said.
"Just to hear that makes me cry.
"It is why an apology, a public apology, is worth so much to women who have been in this situation.
"Because that is what it means: I believe you."
Support free-thinking journalism and attend Independent events
Earlier this week, the founder of #MeToo, Tarana Burke, said the movement had become "unrecognisable" to her.
Speaking at the TEDWomen conference in Palm Springs, California, Burke explained the victims who come forward are often berated for doing so, with the movement frequently regarded as "a vindictive plot against men".
Join our new commenting forum
Join thought-provoking conversations, follow other Independent readers and see their replies