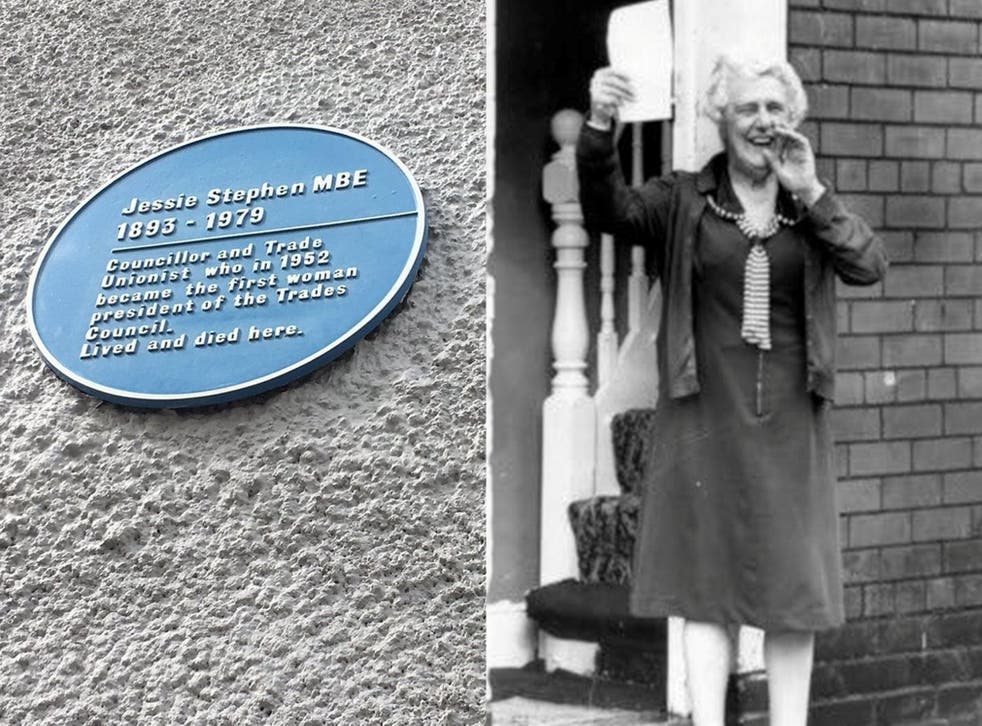 BT telegraph pole removed for blocking plaque for leading suffragette Jessie Stephen
'There was no way we wanted to be disrespectful to Jessie'
A BT telegraph pole has been removed for blocking the view of a blue plaque dedicated to leading suffragette Jessie Stephen.
The pole was erected on Elmdale Road in Bedminster, Bristol, outside the labour activist's former home.
Several locals were quick to point out that it obstructed the plaque that had been put up in Stephen's honour, prompting BT Openreach to take the pole down 24 hours later.
"This is not good. Thanks for letting us know," BT Openreach tweeted in response to an individual who had expressed their opposition to the placement of the pole.
"We're sending a team out to move the pole as soon as possible."
Kim Mears, managing director of Strategic Infrastructure Development at BT Openreach, expressed her disappointment over the situation, saying that there was a complete lack of common sense.
"We've got over four million poles and this is really, really rare but when we get it wrong we get it really wrong," Mears said.
"I looked at this one - stood back and just said, 'How?' Because if you just apply the common sense rule not only did they [engineers] get it wrong there was just no common sense involved.
"There was no way we wanted to be disrespectful to Jessie," Mears added.
"Obviously she's hugely important both as an individual and for Bristol so we made sure that we fixed it."
While BT's decision to remove the pole has been praised by some, others thought that the plaque should be moved instead.
"Got to be a joke? Do we move a tiny metal disc or a huge wooden post, embedded in concrete and linked to a mass of cables!? Well, has to be the post, doesn't it!?" one person tweeted.
"Don't suppose anyone considered a bloke with a drill and ladder moving the plaque a few feet to the left or right?" another remarked.
It remains unclear whether the pole that was placed on Emldale Road will be relocated somewhere else nearby.
Born in 1893, Stephen was the youngest member of the suffragette movement to be arrested after joining at the age of 15.
The labour activist took part in rent strikes and the socialist Women's Peace Crusade during the First World War, later becoming the first female president of the Bristol Trade Council in 1952.
In 1979, two years before her death at the age of 86, Stephen was appointed MBE for "services to trade unions".
The local councillor passed away in her home in Bristol, where the plaque is located.
Join our new commenting forum
Join thought-provoking conversations, follow other Independent readers and see their replies