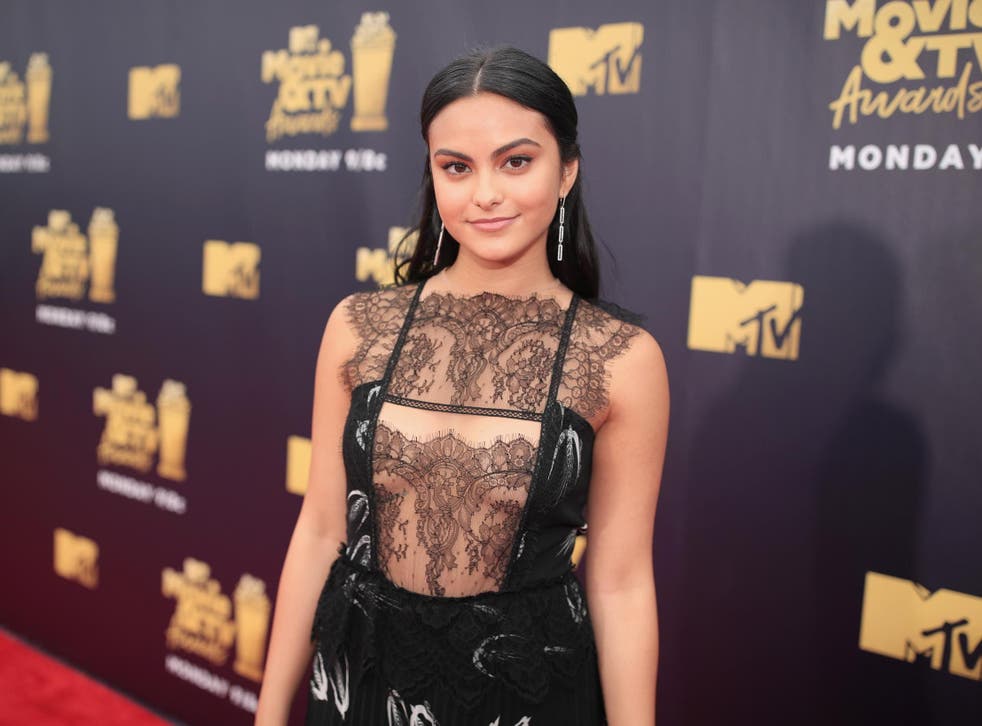 Riverdale's Camila Mendes opens up on how she coped in aftermath of sexual assault
'Whenever I feel like I'm going through something difficult, I think about what I can do physically for myself'
Riverdale star Camila Mendes has opened up about how she coped after surviving a sexual assault while at college, describing the incident as a "very, very bad experience".
In a new interview with Women's Health magazine, the actor spoke about the significance behind a tattoo that she had inked on her ribcage, which reads "to build a home".
Mendes explained that the wording of the tattoo was linked to her "uprooted" childhood – during which she moved on several occasions – adding that the ink art also provided her with strength after surviving a sexual assault at New York University.
"I got the tattoo after my freshman year," the 25-year-old said. "I had a very, very bad experience; I was roofied by someone who sexually assaulted me."
Mendes told Women's Health that following the sexual assault, she made a promise to herself to always strive to feel safe and secure, both within her own body and in her current environment.
#MeToo movement – In pictures

Show all 24
"Whenever I feel like I'm going through something difficult, I think about what I can do physically for myself," the actor stated.
"I danced for seven years, from age four to 11. Then I did musicals as a kid, then so much of acting school is movement classes and connecting your breath to your body."
Mendes added that being active has "always been an important part" of her life.
While in conversation with Women's Health magazine, Mendes also spoke about the body image issues she's struggled with throughout her life.
The actor has spoken in the past about suffering from an eating disorder, stating in the new interview that she has "only recently gotten better".
"I needed professionals I trusted to tell me things that I didn't know," Mendes said, explaining that she received guidance from a therapist and a nutritionist.
The Coyote Lake star added that as a teenager, she didn't feel as though there were any role models she could look up to who promoted body positivity.
Support free-thinking journalism and attend Independent events
"Being thin was the thing," Mendes stated. "It's health that's important, not appearance.
"I make choices that are good for me – and not just in my body – but for my soul, for my mind."
If you are in need of mental health support, you can contact the free Samaritans helpline on 116 123.
Join our new commenting forum
Join thought-provoking conversations, follow other Independent readers and see their replies