Deliciously Ella shares old photo of bloated belly recalling 'darkest times in my life'
'I share this because honesty is important'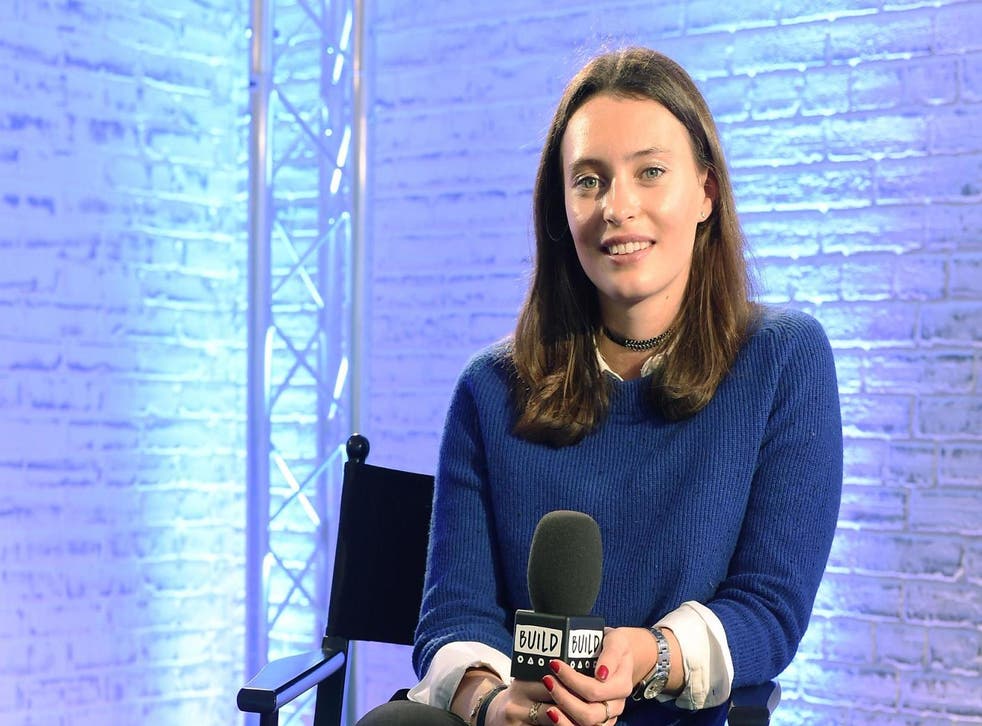 Ella Mills has shared her first-ever before and after photograph on Facebook to reveal how far she's come since her battle with Postural Orthostatic Tachycardia Syndrome (PoTS) in 2011.
The Deliciously Ella founder is pregnant with her first child and on Thursday posted a side-by-side image of herself now and eight years ago that her mum had sent her "as a joke to show how much more pregnant I looked then".
At the time, Mills revealed she was "undergoing months of tests in various hospitals" and felt she'd completely lost control of her body as a result of her condition.
"The heart issues, dizziness, chronic infections, chronic fatigue and the rest was just as bad but you couldn't see it, I could see this all the time and it constantly reminded me of what a dark place I was in," the 27-year-old entrepreneur said.
The picture on the right shows Mills looking much healthier at 20 weeks pregnant.
Meghan Markle's best pregnancy looks

Show all 11
"There was nothing magic here," she continues, "just learning to look after my body through plant-based food, nourishing meals, yoga, meditation, help from a nutritionist, probiotics, time, patience and self-love."
PoTS is a condition whereby someone's automatic nervous system doesn't work properly. This results in an abnormal increase in heart rate that occurs after sitting up or standing.
According to the NHS, it can cause dizziness, fainting, shaking, fatigue and chest pain. It's most women in girls and women aged 15 to 50.
Mills, who credits following a plant-based diet for her recovery from PoTS, added that she'd never shared anything so personal before but is "proud" of herself for "pushing through the darkest times in my life to allow myself to get to the happiest time of my life".
"I share this because honesty is important and I know a lot of our community have done or are currently struggling with their health," she concluded, "so here is my journey and I'm sending you all so much love."
Mills' post has garnered more than 3,000 likes and prompted hundreds of fans to share similar stories in the comments section, with many praising the blogger-turned-business owner for her candour.
"Thank you for sharing this. I have MS related digestive issues and I look like that at times," wrote one person. "I have been eating a plant based diet since my diagnosis in October so hopefully this will improve."
Another added: "You're such an inspiration Ella, I really appreciate you sharing this! I personally also struggle with the same things and I have managed to get SO much better over the years through a holistic approach including nourishing myself much more carefully. I have pics exactly like yours."
Register for free to continue reading
Registration is a free and easy way to support our truly independent journalism
By registering, you will also enjoy limited access to Premium articles, exclusive newsletters, commenting, and virtual events with our leading journalists
Already have an account? sign in
Register for free to continue reading
Registration is a free and easy way to support our truly independent journalism
By registering, you will also enjoy limited access to Premium articles, exclusive newsletters, commenting, and virtual events with our leading journalists
Already have an account? sign in
Join our new commenting forum
Join thought-provoking conversations, follow other Independent readers and see their replies