EastEnders praised for tackling issues of sexual consent and rape culture with powerful episode
'That was the single most important episode of EastEnders I have ever watched'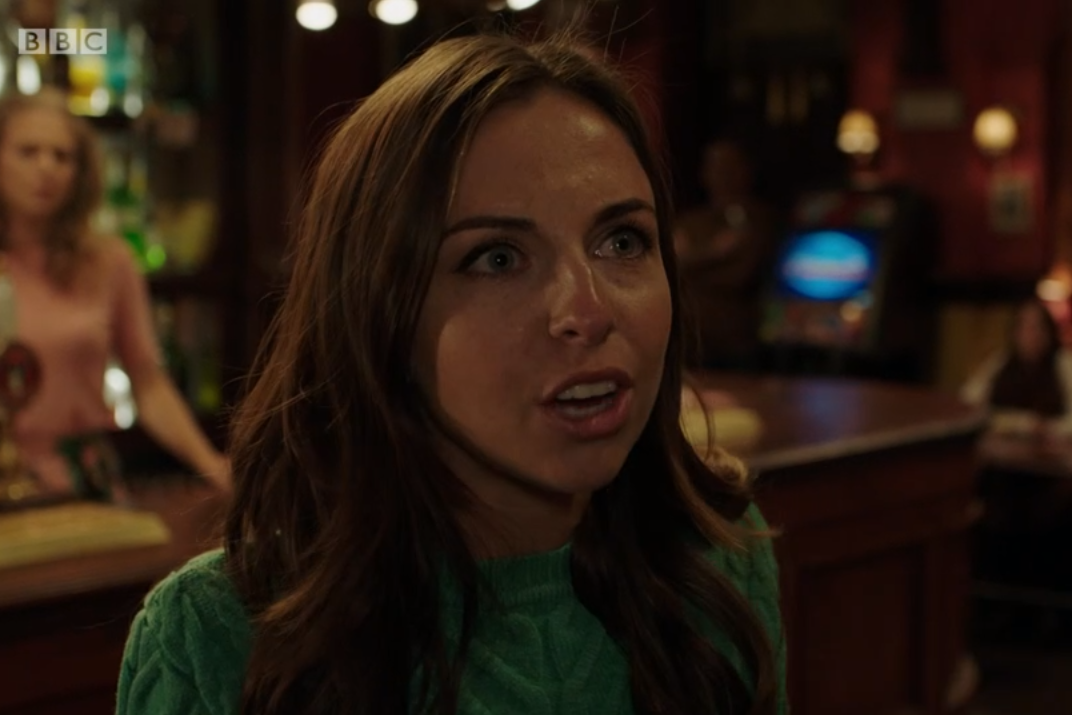 EastEnders has been applauded for airing an episode focused entirely on sexual consent and rape culture, with some describing it as one of the soap's "best" episodes to date.
At the beginning of the episode Ruby Allen, played by Louisa Lytton, arrives at the Queen Vic where a number of people are discussing a reported case of rape committed against an anonymous woman.
Unbeknownst to many of them, Ruby was the survivor of the attack.
The episode sees several of the BBC One soap's characters debate the topic of sexual consent in the Queen Vic, with the pub's locals gradually figuring out Ruby's identity as the survivor.
The performances of Lacey Turner as Stacey Slater and Lytton as Ruby have been heavily praised by EastEnders viewers, as has the impactful writing of the dialogue.
"Did #EastEnders just have an entire 30-minute episode where they literally only discussed rape culture and what is, and isn't consent? YES THEY DID," one person tweeted.
"That was the single most important episode of #EastEnders I have ever watched," another person wrote.
"How well-written, fair play."
One of the most powerful moments of the episode comes when Denise Fox, played by Diane Parish, states forthrightly that "silence isn't a yes".
"Denise is just… hitting every single nail on the head tonight," one viewer tweeted.
"All her lines are on point!"
Lytton has expressed her pride in the significance of the soap's storyline, revealing that many people have reached out to her to thank her for portraying her character's traumatic experience on screen.
"So many women have got in touch to say thank you for doing it, and how they were in a similar situation and it's confirmed to them it was rape after initially not being believed," the actor tells Radio Times.
"People have bought into the story, it's sparked a lot of questions about 'What is consent?'.
"EastEnders is trying to educate and open up the conversation among viewers."
Support free-thinking journalism and attend Independent events
A recent study conducted by the Family Planning Association for Sexual Health Week revealed the UK's concerning attitudes towards consent.
According to the findings of the survey, less than half of people in the UK think it's OK for a person to withdraw consent if they're already naked with a partner.
If you've experienced a form of sexual violence, you can contact Rape Crisis England & Wales for support on 0808 802 9999, Survivors Trust on 0808 801 0818 and Safeline on 0808 8005005.
Join our commenting forum
Join thought-provoking conversations, follow other Independent readers and see their replies