INTERNATIONAL WOMEN'S DAY 2021
No more phoney press releases. Women deserve more than a capitalist takeover of International Women's Day
As the world marks International Women's Day, Olivia Petter argues why now more than ever is the time to stop treating the event like a marketing opportunity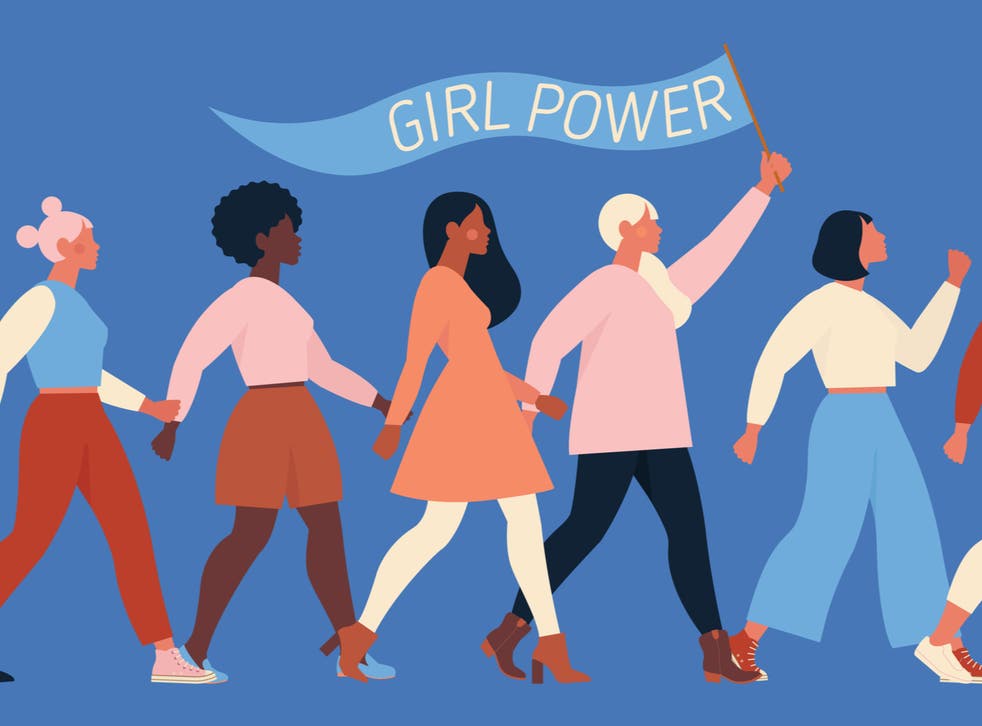 What does celebrating female empowerment mean in 2021? Here's what my inbox says. It means buying a pillow with Frida Kahlo's face on it for £45. It means feeling inspired by a bouquet of flowers containing one red rose as a reference to gender inequality. It means eating a tub of salted caramel ice cream that's been named after a "trailblazing woman".
Social media has a different definition. Several, in fact. It's telling everyone how much you love your mates, your girlfriend, and your mum. It's showing people how hot you look in a selfie above a quote from Gloria Steinham. It's drinking wine and having good times with the women that inspire you.
Every year, on 8 March, the world marks International Women's Day, an event dedicated to championing the advancement of women's rights and gender equality. The annual celebration began as a way of honouring the 1908 garment workers' strike in New York, which saw women protesting against working conditions and demanding equal political and economic rights. Now, though, this meaning seems to have been watered down to the point of parody. 
Brands have capitalised on the day with increasing gall in recent years. Like so many other well-intentioned events, it feels as if IWD has become little more than just another marketing opportunity. Every year, I receive hundreds of emails from brands promoting IWD campaigns and products that serve only to devalue a day by, well, sticking an actual value on it. 
Today, everything can apparently be reshaped and repackaged into an IWD product, whether it's a bottle of gin that promises to "bring an empowering meaning to cocktail hour" or a campaign purporting to unite the UK's 33 million women through a bar of chocolate.
None of this is reserved for IWD, of course. There is a long history of brands jumping on the feminist bandwagon as a virtue signalling exercise. Remember Dior's "We should all be feminists" T-shirt that was inspired by the words of Chimamanda Ngozi Adichie and caused a ruckus because it retailed at €620 (£534), with zero profits from the product going to charity? We should all be feminists, but only if we're taking home a healthy paycheck, it seems. Or how about all of the feminist branded merch available from fast fashion brands, many of which have been accused of abuses of employment law and very possibly don't offer their female garment workers a living wage?
Look, I get it. I drank from a mug with breasts on the front once and felt cool, too. But don't tell me that's a way of honouring the suffragettes. And yes, I understand that many brands do donate a percentage of their profits from IWD products to organisations that support women in various ways. But many also do not. And even if a small percent of your purchase does profit a charity, the percentage is usually so small they can hardly claim to be making any sort of direct impact on improving women's rights.
Capitalism has completely taken over a day that is supposed to be about gender equality. And all too often, these products are created at the expense of the very equality they purport to be supporting. Women don't need feminist T-shirts. What we need is equal pay and proper working conditions. Sure, you can buy the slogan tee, but what will that do to benefit the woman who made it?
This paired with the way the IWD has become just another opportunity to post filtered photos of you and your friends on social media has put this annual celebration of women's rights on par with other equally hashtaggable events, like Valentine's Day and International Cupcake Day.
You can get away with empty branding on these occasions, but not on a day that's supposed to be about female empowerment. And while there are companies doing meaningful activities for IWD beyond a small charitable donation - Bodyform has launched a campaign on closing the gender pain gap while tech accessories company PopSockets is donating 50 per cent of its sales to the Malala Fund for the duration of March  - they are few and far between.
Things have been this way for a few years, but in 2021, it feels all the more inappropriate. The pandemic has hit women hard. So much so, in fact, that UN Women has suggested the coronavirus outbreak could set gender equality back by 25 years. There are many reasons for this, the most obvious being the myriad ways in which the pandemic has put additional strains on issues already known to affect women more profoundly than men, including childcare, employment, and healthcare.
In February, a study carried out by Unison found that almost a third of women in frontline roles will be forced to dip into their savings to "manage financial difficulties in pandemic". Elsewhere, reports have found that working mothers have been refused furlough by their employers, while growing numbers of women are turning to sex work as they say the coronavirus crisis pushes them into "desperate poverty". Then there is the startling rise in domestic violence cases that have emerged in the last year, with the National Domestic Violence helpline surging by more than 100 per cent on a single day in April 2020.
The truth is, the over-branding of IWD threatens to dilute the true, and very important, meaning of this day and allow the real issues women are facing to be swept under the adorable pink "feminist" carpet. There's nothing wrong with brands wanting to celebrate femininity, but until they've taken into account that women already shoulder the burden of the pay gap, and reduced prices accordingly, isn't it just another way of women losing their hard-earned cash?
Are these brands making real systemic change to support women within the ranks of their own corporations? Unlikely. With all this in mind, forgive me for not feeling empowered by your "solidarity" hand cream and your limited edition pink sandals.
Register for free to continue reading
Registration is a free and easy way to support our truly independent journalism
By registering, you will also enjoy limited access to Premium articles, exclusive newsletters, commenting, and virtual events with our leading journalists
Already have an account? sign in
Register for free to continue reading
Registration is a free and easy way to support our truly independent journalism
By registering, you will also enjoy limited access to Premium articles, exclusive newsletters, commenting, and virtual events with our leading journalists
Already have an account? sign in
Join our new commenting forum
Join thought-provoking conversations, follow other Independent readers and see their replies