The Independent's journalism is supported by our readers. When you purchase through links on our site, we may earn commission.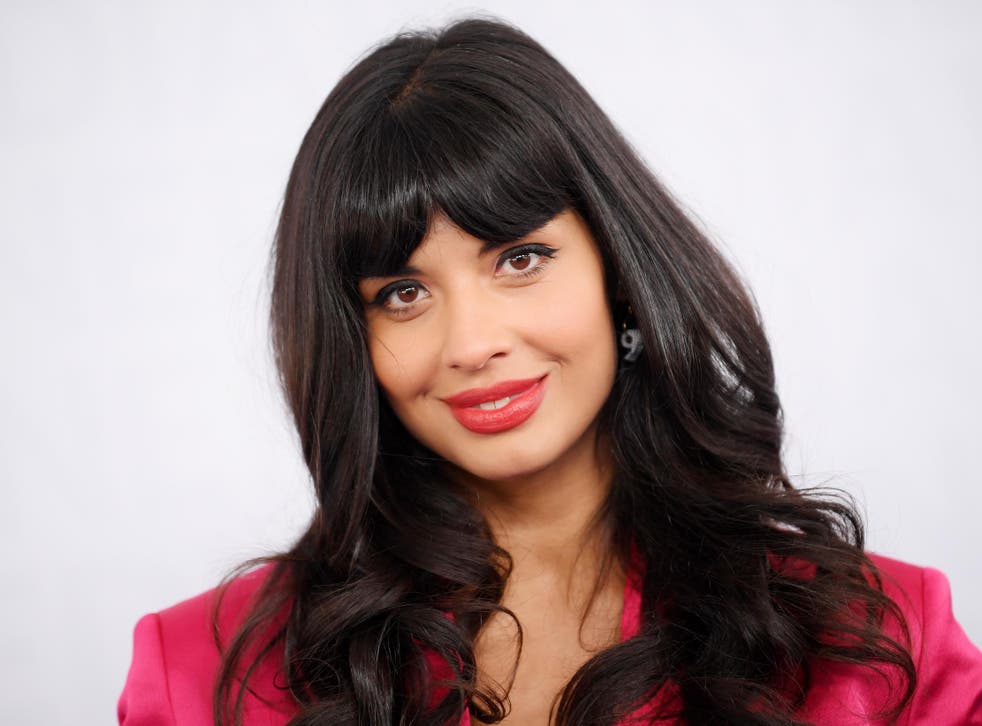 Jameela Jamil says weighing herself every day for 21 years was a 'horrifying waste of happiness'
'What a sad thing for a bright girl, who technically knew better, to keep as her deep, dark secret for so long'
Jameela Jamil has opened up about the body image insecurities she has experienced since her early teenage years, describing her former fixation on her weight as a "horrifying waste of happiness".
In a new essay penned for Stylist magazine, the actor and activist explained that she spent more than two decades weighing herself on a daily basis, a pattern of behaviour which had a significantly negative impact on her emotional state.
"I ended up weighing myself every single day of my life until last year," The Good Place star said.
"That's 21 f***ing years of waking up every morning and my entire mood for the day being determined by the number on a stupid little machine in my bathroom.
"What a horrifying waste of happiness," Jamil continued. "What a horrifying waste of time."
The I Weigh founder added that it was a "sad thing" for a "bright girl" to have felt the need to keep her "deep, dark secret for so long".
Jamil has spoken out on several occasions about suffering from eating disorders as a young girl as a result of the societal pressures she felt to achieve a certain beauty ideal.
In the Stylist essay, the 33-year-old explained that her body image issues began when she was publicly weighed at school and discovered that she was the heaviest pupil among her classmates.
"Throughout my teens and early 20s I was consumed by all of it," Jamil said.
"I would pass out from lack of nutrition. My periods stopped for a year. I was so thin at one point that I got bed sores from my own mattress."
Jamil added that she felt "depressed", "weak", and "in chaos".
Body positivity activists protest outside London Fashion Week

Show all 9
The actor emphasised how the pressure young girls experience to lose weight and look a certain way has been prevalent since before the rapid growth of social media platforms.
"Diet culture was on an aggressive rampage, using fat-shaming, Photoshop and erasure of all curves to pressure us into buying dodgy quick-fix slimming products," Jamil said, with regards to publications targeted at women which she came across throughout her youth.
"This all f***ed me up as a young person – and I didn't grow up with social media."
Jamil added that society needs to "see un-retouched photographs" and to see a greater range of ethnicities being represented in the media.
"We need to see diversity and we need to have real honest conversations," the activist wrote.
Support free-thinking journalism and attend Independent events
"We are smart, we are strong, we are resilient, and we are goddamn tired of being bullied and lied to."
Jamil also wrote a candid letter to her inner bully for Stylist magazine.
Addressing her inner critic, the actor wrote: "You stopped me from talking to boys I fancied because you told me I was too fat and ugly for anyone to want me."
To read more, click here.
Register for free to continue reading
Registration is a free and easy way to support our truly independent journalism
By registering, you will also enjoy limited access to Premium articles, exclusive newsletters, commenting, and virtual events with our leading journalists
Already have an account? sign in
Register for free to continue reading
Registration is a free and easy way to support our truly independent journalism
By registering, you will also enjoy limited access to Premium articles, exclusive newsletters, commenting, and virtual events with our leading journalists
Already have an account? sign in
Join our new commenting forum
Join thought-provoking conversations, follow other Independent readers and see their replies