Lifestyle features
New parents, the second lockdown won't be as bleak for you as the first was, I guarantee it
For Cathy Adams, bringing a newborn home during lockdown was a period of immense loneliness but, she says, new parents should not be as concerned for the second time around
Thursday 05 November 2020 15:29
comments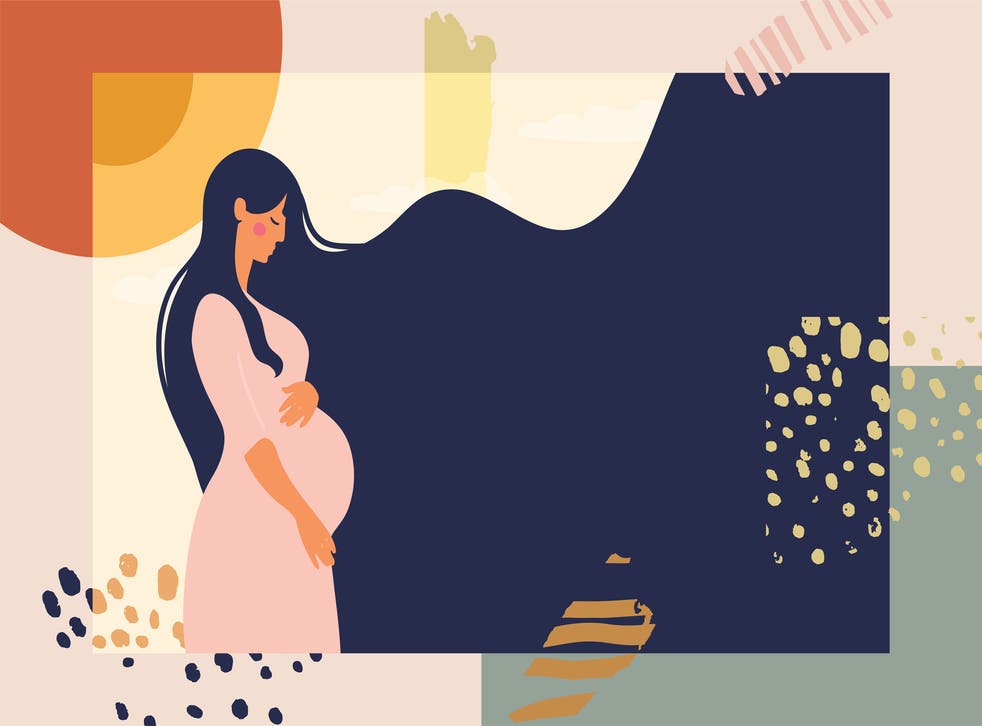 By my very basic calculations, there have been around 426,000 babies born since the first lockdown in March. That's just shy of a million parents welcoming new additions - myself and the Prime Minister included. Having a coronavirus kid is an odd members' club where the cost is very, very high.
It's very easy to date my son: he's as old as the pandemic, born at its ugly height in March and dragged home in his Maxi-Cosi car seat a few hours before the prime minister's historic speech on 23 March. "Oh, he's the same age as lockdown," is my usual breezy response when people ask.
Now we're entering lockdown two, and things don't look quite as bleak as they did seven months ago, at least for new parents.
In March, we were vacuum-packed for 11 weeks from the world around us. I had one visit to my house from a midwife on day five, who was the only other human being to look my kid in the eye for three months. I ate the biscuits we'd bought for visitors myself and then attempted to deal with a newborn entirely alone as my partner returned to work. To say it was the worst period of my life would be to employ a level of diplomacy reserved only for Brexit negotiations.
As my son was skirting 12 weeks, I started to tentatively meet others in the park for socially distanced walks, clutching a flask of hot coffee (decaf, because breastfeeding). He then met his grandparents, aunts and uncles from a two-metre distance, finally being introduced to a dizzying number of people that also existed in his world - not that he knew it yet. In June, being allowed to sit in the park with an NCT friend while my son squalled on a blanket felt like all my Christmasses had come at once.
This lockdown, things look a little brighter. For starters, parents with kids under school age can still meet one-on-one outside, meaning, as health minister Nadine Dorries confirmed, that "a parent can see a friend or family member with their baby or young children." An hour-long walk around the local park with a kind ear, even if all you do is blubber incoherently about sleep routines, is enough to break the tedium of an entire day with a young child.
There's also the suggestion that baby groups will be able to continue. Happity, a website that collates baby and toddler groups, lobbied the Department for Education to allow baby classes to be exempt from the restrictions - new guidance on "support groups" for new parents is due out this week, they say. Classes such as sensory, swimming, signing and music have formed the skeleton of my week for months now and allowed me and the kid a much-needed chance to socialise. For parents used to a full-time work schedule, these activities, however mind-numbing, provided some much-needed structure to the week, and allowed me to use lame pick-up lines such as "nice muslin" on new mums. (We swapped numbers.)  
Informal childcare is also allowed this time, and parents can form a support bubble with another household - ergo grandparents - for the purpose of extra support for a kid under 13. I'm hoping to be able to reverse my kid's wails when he's cuddled by his grandparents, given he's not been able to spend much quality time with them since his birth.
Of course, this winter won't be anything like the past few months. I've been lucky. I had a brilliant summer, with cheerful weeks filled with baby groups, pub lunches, coffees in the park and play dates. I even squeezed in a holiday to Greece. At times, the only pandemic that seemed serious was one involving Babyzen Yo-Yo prams, which is particularly virulent in my corner of Southeast London.
But now we're back to where it all, literally, started; and I find my maternity leave bracketed by lockdowns and policy inconsistencies. Even a good few months can't paper over what has been a thoroughly lonely time for new and almost-parents; it's hard to forget that dark-of-the-night despair of March, April and May. But compared with that, November is literally, rather than proverbially, going to be a walk in the park.
Join our new commenting forum
Join thought-provoking conversations, follow other Independent readers and see their replies