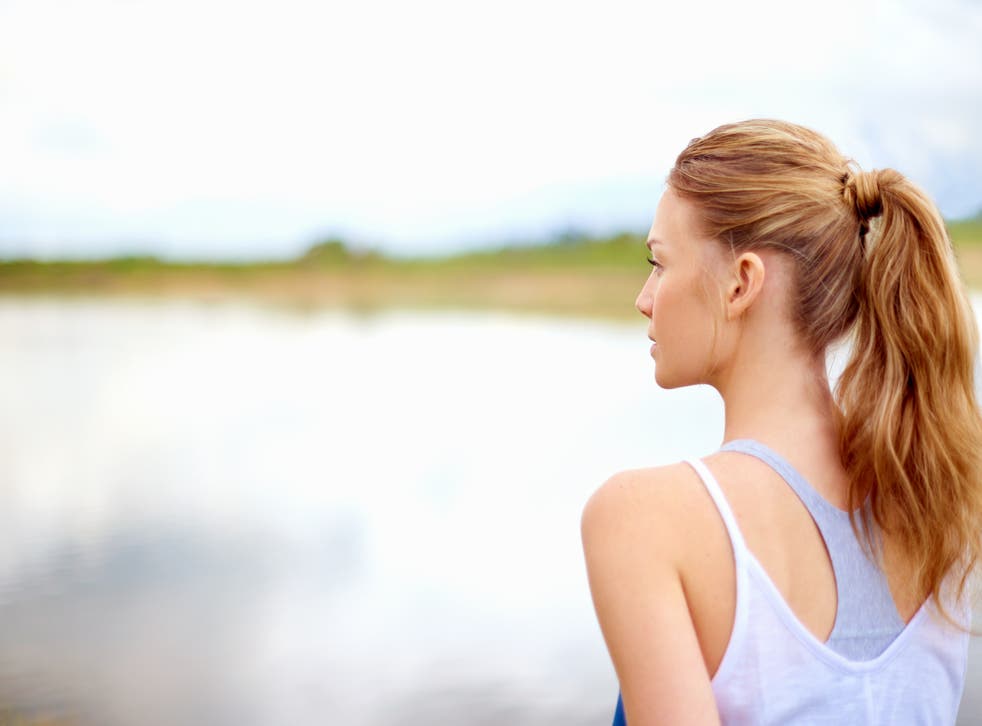 How can men support women against misogyny and violence?
Women have been calling on men to do more following the disappearance of a 33-year-old woman, Sarah Everard
The disappearance of Sarah Everard has prompted thousands of conversations on social media about the fears women have when they go out alone at night or after dark.
Since Everard's disappearance, local police have reportedly warned women not to go out alone at night in the area, which has resulted in social media users protesting the idea that women should change their behaviour in order to prevent themselves being attacked.
Instead saying that the primary focus should be on potential perpetrators. Many women are now calling on better education of men and boys, as well as calling on men to do more in terms of supporting women against misogyny and violence.
"The grief and distress from women reacting to what happened to Sarah Everard shows just how differently women experience public space compared to men," Andrea Simon, director of the End Violence Against Women (EVAW) coalition tells The Independent.
"The fact that the public conversation has for so long revolved around what actions women must take to 'keep themselves safe' rather than what drives perpetrators is really worrying, and only fuels a 'victim blaming' culture."
On BBC Radio 4's Today show on Thursday, MP Jess Phillips said: "The message that [the Met Police] should be sending out is not one about what women should or shouldn't do. It is about how serious violence against women and girls is and how it is an epidemic that we have to we have to put far more attention and resource into."
In the Houses of Parliament, Sir Bernard Jenkin MP spoke about "male blindness" saying that "while men and women are equal we have very different life experiences" and also made reference to the disproportionate impact of the pandemic on women.
Read more: How the pandemic is setting women's rights back decades
On Twitter, men have been asking how they can make women feel safer when they are out on the street at night with ideas such as crossing the road, or deliberately hanging back if you sense they are afraid, giving women space and not running past them in the dark if you are jogging.
But beyond small daily actions on the street - what else can men really do to help women feel safer from misogyny and violence? The Independent asked experts in the Violence Against Women and Girls (VAWG) sector for answers.
Call out problematic behaviour when you see it
A simple way for men to support women against misogyny and violence is by calling out problematic behaviour from other men when they witness it, whether it's a problematic joke or an inappropriate comment.
"Men are very much part of the solution and can be an ally in this conversation," says Andrea Simon. "They can call out problematic behaviour when they see it and hold their friends and family to account if they act in ways that make women feel uncomfortable."
On Thursday, MP Jess Phillips told ITV News: "What men can do in the very first instance, is take some of the load of talking back. If you see it if you see somebody shouting at a woman, if you see somebody sidling up to a woman on a street or on the tube, and think it is inappropriate, say something.
"If you hear somebody cat-calling a woman as she's trying to go to work, you be the one who tells them that they shouldn't do it because it can't always be on us to seem as if we're just not joining in with the fun. It makes us feel unsafe."
Challenge your own behaviour
Speaking about Ms Everard at a press conference on Thursday, Sir Keir Starmer has urged men to examine their own behaviours and speak out against violence against women.
"If we are to really confront this, the first thing we need to do is recognise the scale of violence against women and girls," he said. "I'm not sure everybody appreciates just how prevalent and pervasive that is.
"The second is we have to tackle it at root, we all need to recognise how we need to understand the issue, challenge behaviours – I think this is particularly an issue for men.
"It is very important for men to speak out on this issue."
Have conversations with one another about women's safety and consent
Much has been posted on Twitter about what men can do to support women, with one of the main things being having more conversations with their male friends about issues like consent and women's overall safety.
For example, the actor and activist Jameela Jamil tweeted: "It's true that #notallmen harm women.
"But do all men work to make sure their fellow men do not harm women? Do they interrupt troubling language and behavior in others?
"Do they have conversations about women's safety/consent with their sons? Are #allmen interested in our safety?"
Confront harmful perceptions surrounding masculinity that can lead to violence against women
In a research paper published by the National Online Resource Center on Violence Against Women, one of the ways in which it suggests men can help to prevent violence against women is by confronting problematic perceptions of masculinity.
The paper states: "Men who work to end violence against women are challenging the dominant culture and the understandings of masculinity that maintain it.
"Thus, male activists are often met with suspicion, homophobia and other questions about their 'masculinity.'
"Men and women who feel threatened by this work often discredit male activists efforts and persons . At the same time many men are grateful for the example set by male activists and for modeling a different way of being male.
"Opportunities should be created to discuss and critique prevailing understandings of masculinity and men's discomfort with them, as well as men's misperceptions of other attitudes and behavior."
Speak openly about domestic violence
Domestic violence has been one of the primary concerns for women during the pandemic, given how Covid restrictions have put women living with abusers in a more vulnerable position.
As a result, helplines and charities have recorded a surge in calls, with Refuge reporting around a 50 per cent increase in demand for its helpline in the initial stages of the pandemic.
One of the things that men can do to help combat this, according to Woman's Aid, a grassroots federation working to combat domestic violence, is to educate themselves about domestic abuse and speak openly about it.
"Both men and women have to talk openly about domestic abuse being unacceptable so that young people know what a healthy relationship is," a spokesperson for Woman's Aid tells The Independent.
"We have to all stand together and speak out against domestic abuse to make a difference to how the future will look for the next generation," they added.
Help campaign for more funding for women's refuges and services
Woman's Aid is currently running a campaign for local authorities to fund women's refuges and domestic abuse services. These are safe spaces for women who are not safe at home.
One simple thing that men can do to support this is sign the organisation's parliamentary petition. which is calling for the government to require local authorities to fund lifesaving women's domestic abuse services.
Speaking further about the campaign, Women's Aid chief executive, Farah Nazeer tells The Independent: "Women-led domestic abuse services are under threat, and there will be severe consequences for women and children if we do not stop this now."
Anyone who requires help or support can contact the National Domestic Violence Helpline which is open 24/7 365 days per year on 0808 2000 247 or via their website www.nationaldomesticviolencehelpline.org.uk
Join our new commenting forum
Join thought-provoking conversations, follow other Independent readers and see their replies