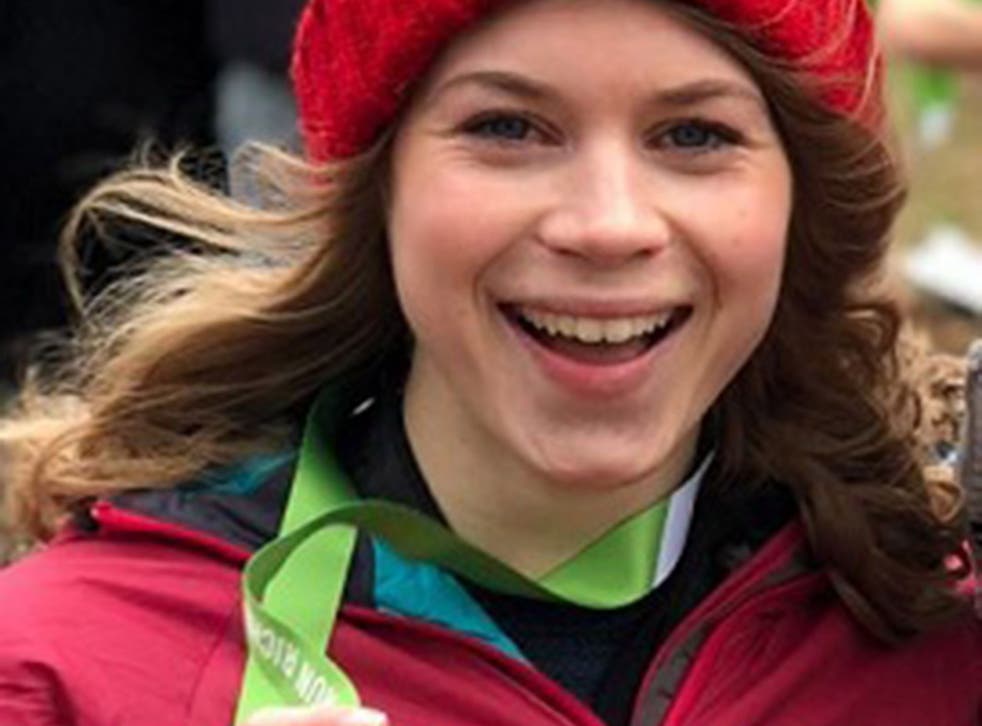 'Reclaim the Night' trends on Twitter as women share coping mechanisms following Sarah Everard's disappearance
Met Police commissioner Cressida Dick says it's 'incredibly rare for a woman to be abducted from our streets'
Women have been sharing stories about feeling fearful at night and when out in public, following the disappearance of a 33-year-old woman, Sarah Everard.
Ms Everard was last seen at roughly 9pm on 3 March in Clapham, south London, and was believed to have been walking home. A Met police officer was arrested on 10 March on suspicion of murder and kidnap.
In a televised statement on Wednesday, Met Police commissioner Dame Cressida Dick described Ms Everard's disappearance as "every family's worst nightmare" but went on to reassure Londoners that it is "incredibly rare for a woman to be abducted from our streets".
She continued: "But I completely understand that despite this, women in London and the wider public - particularly those in the area where Sarah went missing - will be worried and may well be feeling scared."
In light of the news, police have reportedly warned women not to go out alone at night in the area, resulting in some social media users protesting against the idea that women should change their behaviour in order to prevent being attacked when the focus should be on potential perpetrators.
Commenting on the advice, MP Jess Philips told BBC Radio 4'sToday programme: "The message that we should be sending out is not what women should and shouldn't do, it's about how serious violence against women and girls is, and how it is an epidemic that we have to put far more attention and resources into."
Everard's disappearance - and the response to it - has led many women to share their stories of fear about going out after dark while also calling on one another to "Reclaim the Night".
But what does the phrase actually mean and where does it come from? Here's everything you need to know.
What is Reclaim the Night?
Reclaim the Night is a march in the UK against rape and all forms of male violence against women as organised by the London Feminist Network.
The first event took place in Leeds in 1977 and was  in response to the "Yorkshire Ripper" murders, when police told women not to go out alone after dark. During the march, women carried signs such as "No Curfew on Women - Curfew on Men."
Now, events take place across the country numerous times a year and are attended by thousands of people, with previous speakers at London events having included Mandu Reid of the Womens Equality Party and anti-FGM campaigner Nimco Ali.
Why are people urging one another to "reclaim the night" on Twitter?
As the phrase suggests, Reclaim the Night is about encouraging women not to change their behaviour, i.e. not go out at night, in order to prevent themselves from being attacked as this perpetuates a victim blaming mentality.
On Twitter, many women have used the hashtag to share their own experiences and coping mechanisms for going out alone at night.
"Keys between fingers, walking in the middle of the road, avoiding gaps in hedges or entrances to alleyways, phone on, headphones out, cross the road, check over your shoulder," tweeted one person.
"We aren't born doing this stuff, we learn over years of watching women's trauma play out #SarahEverard."
The singer Imelda May added: "I don't know any woman who doesn't fear for her safety as part of daily life.
"We consider routes, wearing headphones, cab registrations, street lights, parking car by day and how to walk to it at night, keys in hand just in case etc..Victims are not the problem!#SarahEverard."
Other women shared their experiences of feeling fearful at night.
"I've also been followed, stalked, catcalled and attacked by men in broad daylight. I am entitled to live my life, why is the onus always on women and not the men," tweeted one person.
"This was the same rhetoric in the 70s during the Yorkshire ripper, it's 2021 and nothing has changed."
Another added: "Was almost taken down an alleyway in broad daylight in the town centre when I was 15 by a random man, until my mum called me and I was able to escape.
"Don't know what could have happened but women shouldn't have to feel like they can't go outside alone. Reclaim the night."
Many women spoke about the fear they experience on a daily basis, with one tweeting: "I feel like being a female Londoner is simultaneously delighting in the feeling of being hedonistically impervious to harm and the relentless, bone-chilling weight that there is, there could be, or there was someone behind you."
One person simply wrote: "It's a sad indictment to a sector of men in this country that a woman cannot safely walk alone."
Others pointed out how some women have internalised a victim-blaming mentality, with one person tweeting: "We have normalised that at one point as a woman you'll be followed.
"You'll probably be approached. You'll change routes. You'll grab your keys in hope of not having to use them. You'll think.... 'what could I have done to stop this?' Nothing. It's not us."
Some men have been offering their thoughts too, including BBC Breakfast's Dan Walker, who tweeted: "This awful Sarah Everard story has highlighted the lengths to which women go to to avoid being attacked by men.
"Some of the accounts are grim & those sharing them are then sent vile messages by... men. We have got to collectively do something about this."
Is there a Reclaim the Night event happening this weekend?
In light of Everard's disappearance, people are calling for an additional Reclaim the Night event to take place on Saturday on Clapham Common, where Everard was last seen.
Named "Reclaim These Streets", the event is described as a "vigil for all women threatened on our streets" and is calling for people to meet at 6pm and march together, while maintaining social distancing and wearing masks.
"We believe that streets should be safe for women, regardless of what you wear, where you live or what time of day or night it is," reads the event description on Facebook, which 1,200 people have already said they will attend.
"We shouldn't have to wear bright colours when we walk home and clutch our keys in our fists to feel safe.
"It's wrong that the response to violence against women requires women to behave differently. In Clapham, police told women not to go out at night this week. Women are not the problem.
"We've all been following the tragic case of Sarah Everard over the last week. This is a vigil for Sarah, but also for all women who feel unsafe, who go missing from our streets and who face violence every day."
Join our new commenting forum
Join thought-provoking conversations, follow other Independent readers and see their replies