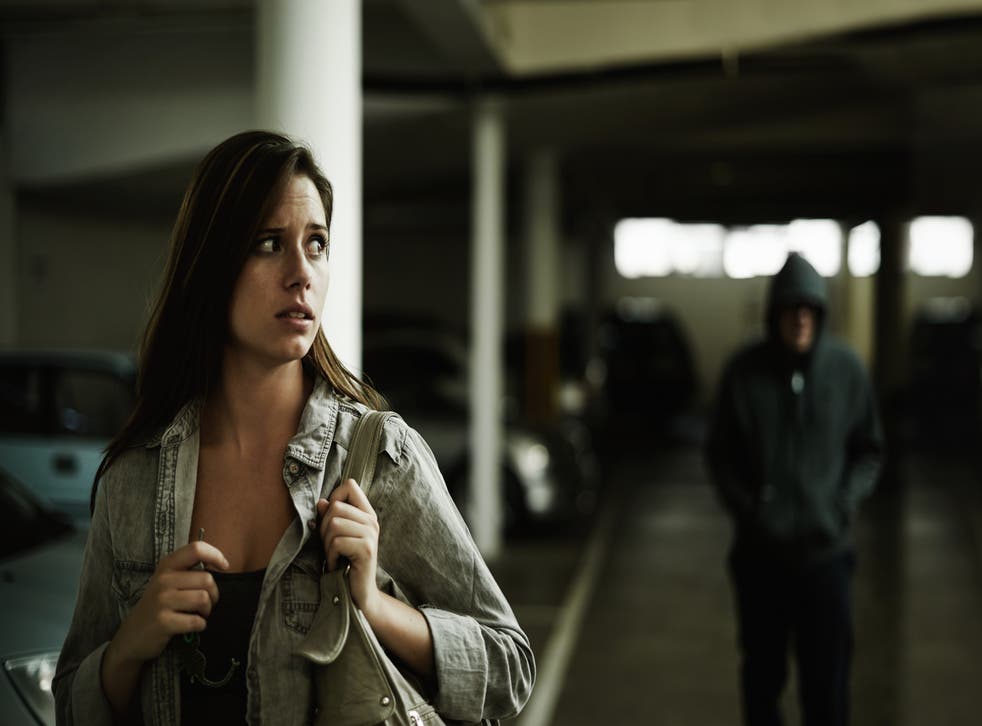 What will 'misogyny law' actually look like?
'Hatred of sex or gender' will now be recorded as a hate crime on an experimental basis
Jade Bremner
Thursday 18 March 2021 13:48 Comments
Police in England and Wales will, from autumn, be asked to record crimes motivated by "hatred of sex or gender".
Campaigners have been asking for misogyny to be treated as a hate crime for years and, in a concession to women's rights activists following the death of 33-year-old Sarah Everard, the government has now said it will require all 43 police constabularies in England and Wales to record crimes as a result of a person's sex or gender "on an experimental basis".
Home Office Minister Baroness Williams said in the House of Lords this week: "On an experimental basis, we will ask police forces to record and identify any crimes of violence against the person including stalking and harassment, and sexual offences where the victim perceives it to have been motivated by a hostility based on their sex".
The data collected from recording hate crimes motivated by sex or gender will "help us find solutions", said Williams on the wider social issue of violence against women and girls.
Read more: Social media gives female celebrities a platform - but it didn't stop the torture
The Law Commission is expected to offer its proposal to the government later in 2021 and will recommend that sex- or gender-based hostility should be added to the existing five characteristics protected in hate crime laws.
"Our proposals will ensure all protected characteristics are treated in the same way, and that women have hate crime protection for the first time," said criminal law commissioner Penney Lewis in a statement to The Independent.
A long-term decision will be made after ministers have seen a review into hate crime by the Law Commission.
What is a hate crime?
"The term 'hate crime' can be used to describe a range of criminal behaviour where the perpetrator is motivated by hostility or demonstrates hostility towards the victim's disability, race, religion, sexual orientation or transgender identity," according to the Crown Prosecution Service (CPS).
Under the experimental law in England and Wales, crimes carried out against someone because of their sex or gender will soon fall into this category.
There is no specific crime that will be considered a hate crime; a sexual assault against a woman is still recorded as a sexual assault, but will be recorded as a hate crime too.
"Aspects of a person's identity [including, for example, race and religion] are known as 'protected characteristics'. A hate crime can include verbal abuse, intimidation, threats, harassment, assault and bullying, as well as damage to property. The perpetrator can also be a friend, carer or acquaintance who exploits their relationship with the victim for financial gain or some other criminal purpose," states the CPS.
When a person is convicted of a hate crime, the punishment will be more severe than otherwise.
The CPS outlines: "Because of the serious nature of these offences, the CPS can apply to the courts for a 'sentence uplift' which is an increased punishment for the crime. Last year, more than half of our requests led to offenders having their sentence increased because it was motivated by hate".
Read more:
What would a sex or gender hate crime law do?
It will give judges the power to hand out harsher sentences where sex or gender is recorded as a factor in the crime.
It will also allow police to collect data on patterns of behaviour and violence towards women and "form a pattern and identify the trends and issues about where these are taking place", said Labour MP Stella Creasy, who has consistently campaigned against violence towards women.
"There are streets women can't walk down without being groped or abused and there is no action being taken. There is no clarity that this is a crime, and it is a crime," Creasy told The Standard.
The Labour MP for Walthamstow believes making misogyny a hate crime can encourage women to come forward, about domestic abuse, rape, and forced marriages. "There are lots of examples of how it can make a difference. All the evidence shows that this can make a difference. For comparison, there is a requirement to say if skin colour is a reason for why someone has been targeted."
The Fawcett Society, a gender equality charity, which campaigned for the move to include misogyny, said it was "delighted that this government has accepted that misogyny should be treated as a hate crime".
Chief executive Felicia Willow added: "Fawcett's campaign showed there was overwhelming public support for this. It's essential that women have the confidence to report crimes and that they are taken seriously when they do."
Does this already exist anyway?
Seven police forces in England and Wales, including Nottinghamshire Police, already consider "misogyny" a hate crime.
"We were really shocked at how high the figures were in terms of people reporting the more serious end of crime, and that [is] becoming part of a regular occurrence," said professor Louise Mullany to the BBC on the data collected after Nottinghamshire Police added the additional hate crime category.
Mullany produced the Misogyny Hate Crime Evaluation with peers at the University of Nottingham and Nottingham Trent University.
Meanwhile, Scottish parliament just passed a new hate crime law, which includes crimes motivated by transgender identity or variations in sex characteristics and has added new offences for intentionally "stirring up hatred".
Why is sex and gender being included in hate crime law now?
Following the murder of Sarah Everard, the government has bowed to campaigners, who have been asking for more protections for women for years.
Everard went missing on 3 March after walking home to Brixton from a friend's house in Clapham, south London. Met Police officer PC Wayne Couzens has been charged with her murder. Hundreds of people attended a central London vigil for Everard on Saturday.
A UN Women poll recently found that most women and girls in the UK experience sexual harassment in public spaces. "The systems in place to reduce violence and harassment are not working," stated the UN.
"This is a human rights crisis. It's just not enough for us to keep saying 'this is too difficult a problem for us to solve' – it needs addressing now," said Claire Barnett, executive director of UN Women UK.
Could adding sex and gender to the crime bill be problematic?
The terminology around including misogyny in the hate crime bill has been debated in parliament. Hate crime laws traditionally protect minority groups, and minister Victoria Atkin asked if we would need to consider applying "sex" and "gender" to the entire population or just half of it?
She noted that great consideration was needed when creating new laws that would "would inadvertently conflict with principles of equality".
Atkins noted in parliament in 2018: "We must be mindful of unintended and inadvertent consequences. I wonder whether hate crime legislation is definitively the best way to treat these crimes. Women are not a minority, and I would be hesitant to put us forward as one."
Register for free to continue reading
Registration is a free and easy way to support our truly independent journalism
By registering, you will also enjoy limited access to Premium articles, exclusive newsletters, commenting, and virtual events with our leading journalists
Already have an account? sign in
Join our new commenting forum
Join thought-provoking conversations, follow other Independent readers and see their replies