Miss Venezuela pageant will no longer publish contestants' measurements
'A woman's beauty isn't 90, 60, 90... It is measured by each one's talent'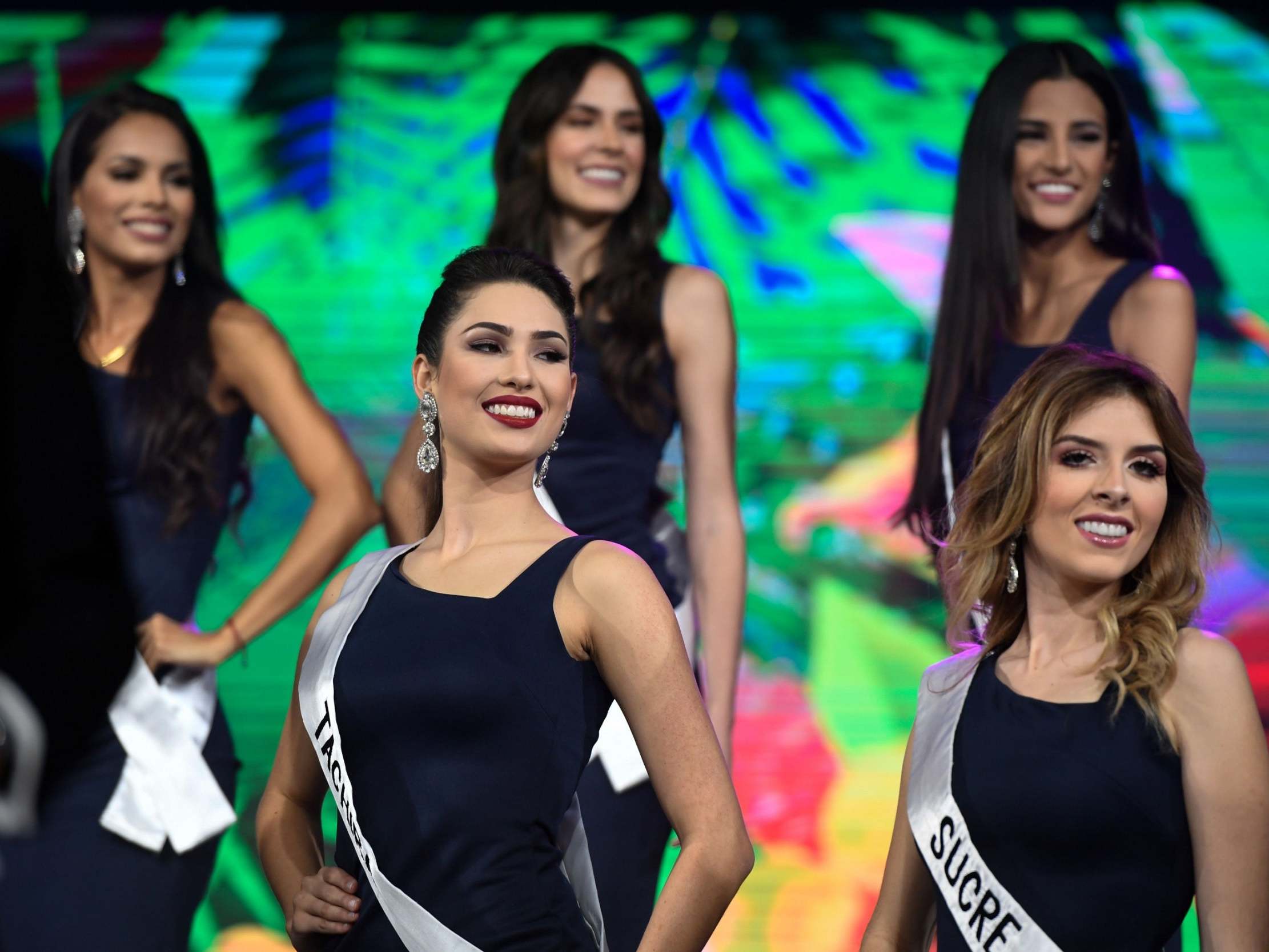 The Miss Venezuela beauty pageant will no longer publish contestants' waist, hip and bust measurements as part of its contest.
The landmark decision is a first for the annual competition, which sees 24 women from around the country compete against one another in swimsuit and evening gown rounds.
The event has been running since 1952 and has previous always publicly divulged the measurements of its contestants to audience members.
Organisers are said to have previously championed a 90cm bust, 60cm waist and 90cm hip as the optimum ratio.
Now, they hope that this new measure will promote a positive body image and combat idealistic stereotypes about what a woman's body should look like.
Top 20 most admired women in 2019
Show all 20
Gabriela Isler, spokesperson for Miss Venezuela and former pageant winner said: "A woman's beauty isn't 90, 60, 90... It is measured by each one's talent."
Miss Venezuela is one of the most esteemed beauty pageants in the world, producing seven Miss Universe winners and six Miss World champions.
This year, the Miss Venezuela pageant takes place on Thursday in Caracas.
The news follows another positive step in the world of beauty pageants: as of May 2019, all three major US beauty pageant titles are held by black women, which is the first time this has happened in history.
Cheslie Kryst, 28, won the Miss USA contest, and Kaliegh Garris, 18, won Miss Teen USA. They joined Nia Franklin, 25, who was crowned as the 2019 Miss America in September.
But beauty pageant remain steeped in controversy and criticism. In May, judges of the Miss India beauty pageant were accused of choosing "cloned" finalists after a photograph of all the contestants that appeared to show a series of identical, fair-skinned women went viral.
The Times of India published a picture depicting the headshots of the competition's 30 finalists.
Several Twitter users shared the image and questioned the near identical appearances of the women, with some criticising the judges for choosing women with the "same hair" and the "same skin colour".
Join our commenting forum
Join thought-provoking conversations, follow other Independent readers and see their replies