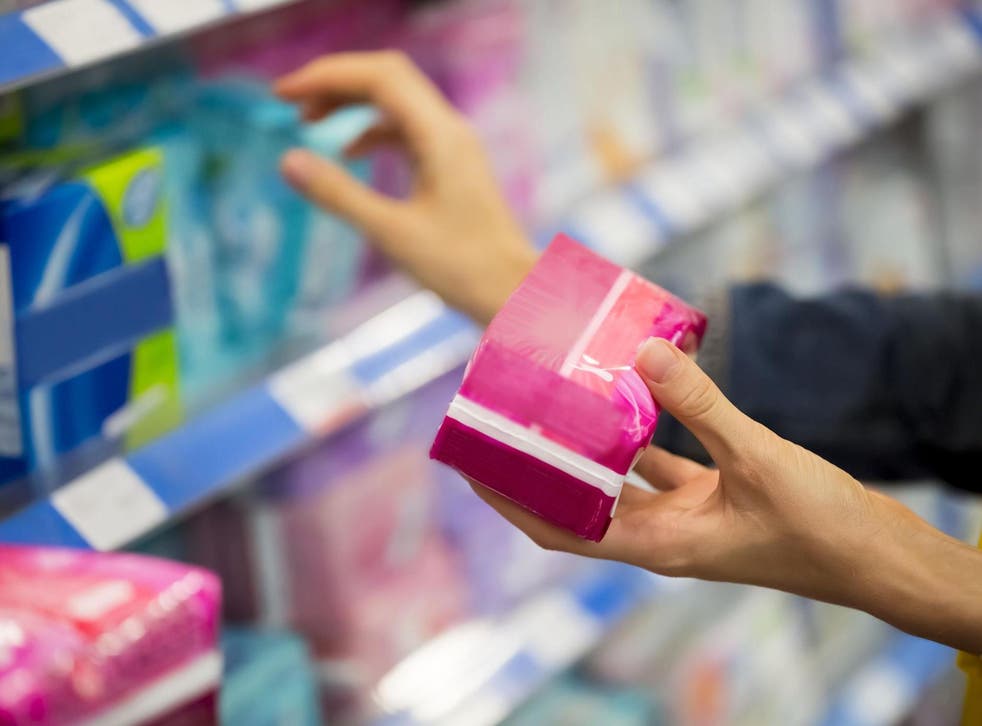 New Zealand supermarket is first to put 'period' label on menstrual products
Words like 'sanitary' or 'feminine hygiene' will no longer appear on tampons and pads
A supermarket chain in New Zealand has vowed to label menstrual products using the word "period".
According to the retailer Countdown, which operates 180 stores across the country, no other local or international retailer has previously labelled its menstrual products with the word "period".
That fact, the supermarket chain says, makes it the first place to eschew euphemistic language such as "sanitary" and "feminine hygiene" to describe items including tampons, menstrual cups and pads.
The move has been widely praised on social media, with many questioning why it has not been rolled out previously in other retailers.
"It's incredible in both senses of the word, this," commented one person on Twitter. "No retailer has ever used the word 'period' on their products before. The level of euphemism we lived with and accept as normal is extraordinary when you think about it."
Another concurred: "When it comes to managing menstrual hygiene, language matters. Here's how #NewZealand is using honest language and inclusive policy to approach periods and #periodpoverty."
Sarah Mikkelsen, a co-founder of the New Zealand charity The Period Place, told the Guardian that she was "surprised and excited" by the news.
"It's so political at the moment, taking a hardline approach around language," she said.
"So to see a big brand jump on a train that they haven't really even been asked to jump onto is very cool, very inspiring."
March for Women's Lives: History in pictures

Show all 20
The news comes shortly after the New Zealand government announced it would start providing free period products across schools in the country, with the initiative being rolled out across all state and state-integrated schools by 2021.
In February 2019, a poll of 931 people in England, Scotland and Wales discovered that more than a quarter of women have been forced to miss work or school because they cannot afford period products.
At the beginning of this year, the UK government launched its free period product scheme across schools and colleges in England in a bid to combat period poverty and break down stigma attached to menstruation.
Register for free to continue reading
Registration is a free and easy way to support our truly independent journalism
By registering, you will also enjoy limited access to Premium articles, exclusive newsletters, commenting, and virtual events with our leading journalists
Already have an account? sign in
Register for free to continue reading
Registration is a free and easy way to support our truly independent journalism
By registering, you will also enjoy limited access to Premium articles, exclusive newsletters, commenting, and virtual events with our leading journalists
Already have an account? sign in
Join our new commenting forum
Join thought-provoking conversations, follow other Independent readers and see their replies