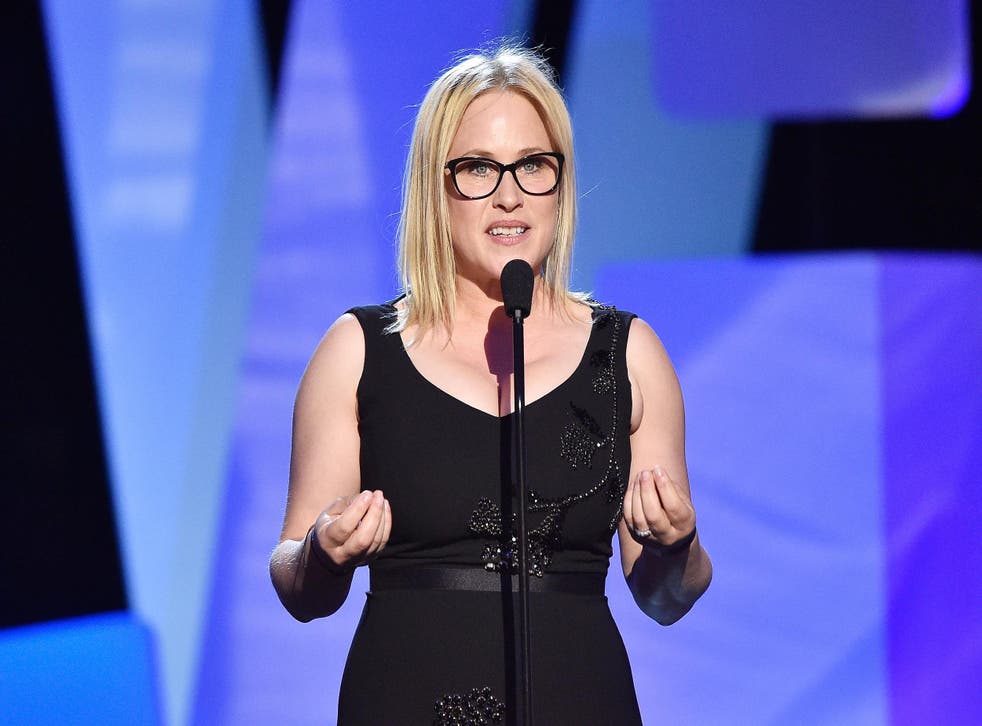 Patricia Arquette: 'Why aren't you allowed to be a sexual woman at 50 years old?'
'It's liberating to not worry about being likeable'
Patricia Arquette has questioned why women at 50 aren't regarded as "sexy", highlighting the ageism that women face in today's society.
Arquette is currently starring in Escape at Dannemora, a seven-part television series about a prison escape that occurred at the Clinton Correctional Facility in New York in 2015.
The Oscar-winning actor gained 40 pounds for her role as Joyce "Tilly" Mitchell, a prison worker who helps two inmates escape while becoming romantically involved with both of them.
Arquette acknowledges that Tilly doesn't have what people may describe as a "sexy-movie-body type".
However, she asks why a woman's body type or age should determine whether or not they're deemed sexy, as she explains to The Telegraph.
"Here's someone whose body type's not your typical sexy-movie-body type, but who's unapologetically sexual and enjoys her sexuality," she says.
"Why does society make us feel like that's wrong or weird?
"Why aren't you allowed to be a sexual woman at 50 years old, with a 50-year-old woman's body?"
In addition to gaining weight, Arquette also wore dental devices to alter her appearance for the role.
Her praiseworthy performance has led to nominations at the Critics' Choice Awards, the Golden Globe Awards and Screen Actors Guild Awards.
Despite the recognition that Arquette has been receiving for her portrayal of Tilly, she doesn't feel the need to make herself appear "likeable" to audiences.
"It's a burden people put so much more often upon women - and actresses - than they do upon men," she says.
"'Is she likeable? How can we make her likeable How do we make people empathise with her?' I don't care about that.
"It's liberating to not worry about being likeable."
Arquette has been very outspoken about women's issues over the years, having famously used her 2015 Oscar award-winning speech to discuss the lack of gender equality in America.
"We talk about equal rights for women in other countries... we don't have equal rights for women in America because when they wrote the constitution, they didn't write it for women," she said.
Support free-thinking journalism and attend Independent events
The actor received the 2015 Academy Award for Best Supporting Actress for her role in Boyhood, which was filmed over the course of 12 years.
Register for free to continue reading
Registration is a free and easy way to support our truly independent journalism
By registering, you will also enjoy limited access to Premium articles, exclusive newsletters, commenting, and virtual events with our leading journalists
Already have an account? sign in
Register for free to continue reading
Registration is a free and easy way to support our truly independent journalism
By registering, you will also enjoy limited access to Premium articles, exclusive newsletters, commenting, and virtual events with our leading journalists
Already have an account? sign in
Join our new commenting forum
Join thought-provoking conversations, follow other Independent readers and see their replies