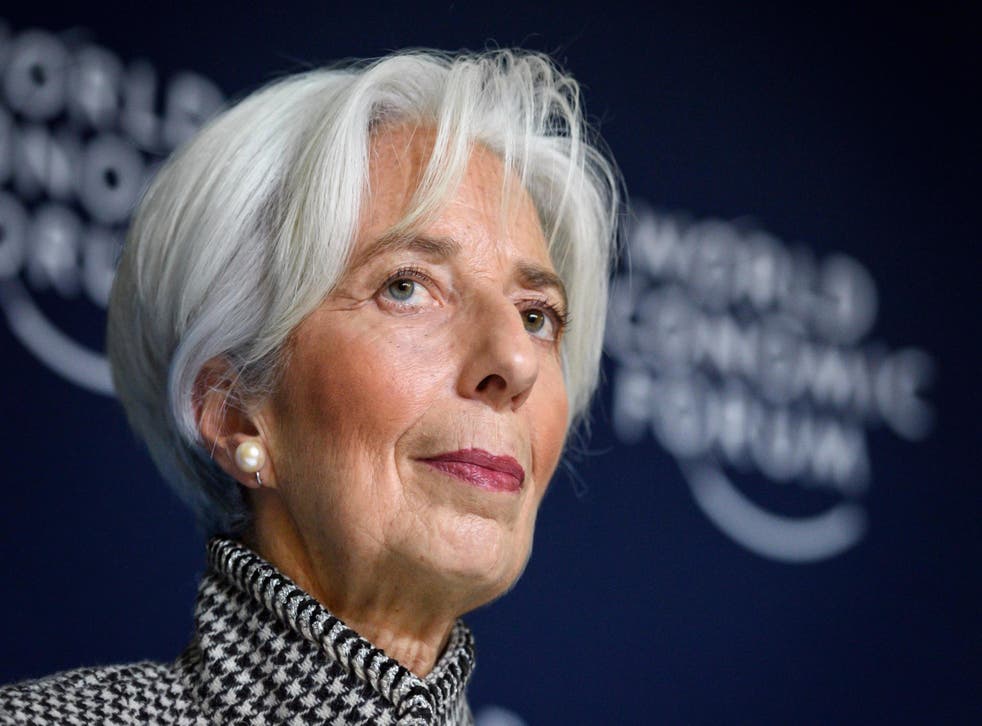 Tackling workplace sexism could boost economy by 35 per cent, IMF chief says
Christine Lagarde has touted the economical benefits of gender equality
Having more women in the workplace could significantly increase the size of the economy in some countries, the managing director of the International Monetary Fund (IMF) has said.
Christine Lagarde argued that in places ranked in the bottom 50 per cent for gender equality – such as Turkey, Malaysia and Saudi Arabia – tackling workplace sexism in professional industries could boost the economy by 35 per cent on average.
This, the Paris-born lawyer and chair says, is based on IMF research which shows that women boost productivity and bring new skills to the workforce, something that is particularly noticeable in banks.
"What we have observed is that when there are more women, the banks' capital buffers are larger, the number of non-performing loans is smaller and the risk indices are lower," she told The Guardian.
"It is not causality but it is a strong correlation."
Women's march 2019 – global protest in pictures

Show all 30
Lagarde added that the evidence showed that countries that rank highly in gender equality, such as Iceland, Norway and Sweden, benefit from "higher growth" and a stronger economy.
She went on to explain that though she notices workplace sexism around her, it's not something she's personally been a victim of.
"I don't encounter sexism because I am too old and too tall," the 63-year-old said.
"It is hard to be sexist towards someone who is older and taller than you. But I chair meetings at which men and women are present, normally with fewer women than men. Whenever a woman takes the floor there is a general reduction in the attention of men around the table, and sometimes chatting and gossiping amongst themselves."
Lagarde pointed out that men have as much of a responsibility to combat this as women.
"Being a feminist is not something that is reserved to women," she said.
"I know many men who are feminists, who help and struggle to make sure there is no discrimination."
Despite high-profile people such as Lagarde speaking out about the topic, gender discrimination in the workplace remains rife.
A recent poll conducted by the Young Women's Trust found that 31 per cent of young women had experienced sexism of some form while looking for work. And 19 per cent reported being paid less than male colleagues in similar jobs.
Marina Diamandis discusses the myriad of ways women are shamed in everyday life
When the results were published in September 2018, Dr Carole Easton, chief executive of the Young Women's Trust, commented: "Young women's treatment at work, pay and wellbeing are trailing far behind those of young men.
"If 2018 is to be a turning point for women's equality and not just a footnote in history, then it's clear that we need deeds, not just words. We need to be impatient for change: a lot has been achieved in the last 100 years but there's still a long way to go."
Join our new commenting forum
Join thought-provoking conversations, follow other Independent readers and see their replies