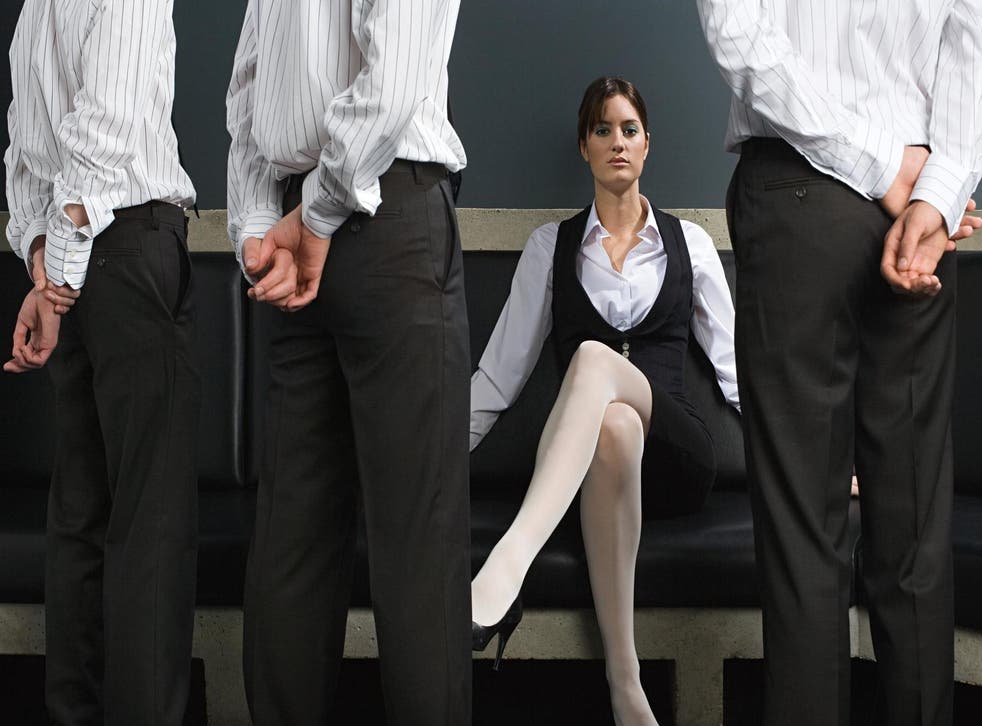 Women who experience workplace sexism more likely to struggle with mental health
Unsurprisingly, research shows sexism also decreases a sense of belonging and job satisfaction
Sirena Bergman
Wednesday 06 February 2019 14:17 Comments
Any woman who has experienced workplace sexism will not be surprised to find out that new research shows it can take a serious toll on mental health.
A study of 190 women working in male-dominated environments showed that organisational and interpersonal sexism were associated with a lesser sense of belonging in the industry, which was in turn associated with poorer mental health.
Examples of sexism cited in the study include: "Women receiving unwelcome sexual advances, being touched inappropriately, receiving inappropriate comments about their body or appearance, being exposed to sexist jokes and comments, and being exposed to pornography."
The researchers predicted that a sense of belonging could increase job satisfaction and mental health, but that workplace sexism would decrease women's sense of belonging because it represents a form of bullying, rejection, and ostracism by men against their female co-workers.
The study, published in the Journal of Applied Social Psychology, showed this to be the case.
Thousands march against sexism

Show all 5
"Strategies that integrate women more thoroughly into male-dominated industries and give them a better sense of belonging may help to increase their mental health and job satisfaction," said lead researcher Mark Rubin, an associated professor at the University of Newcastle, Australia.
He continued: "However, we also need better strategies to reduce sexism in the workplace if we are to tackle this problem at its root."
The results of the research are particularly worrying as workplace sexism remains rife. According to figures from a ComRes poll commissioned by the BBC in the wake of the Harvey Weinstein scandal, half of British women had been sexually harassed at work or place of study.
Of those who have experienced sexual harassment, 63 per cent did not report it to anyone.
The Mental Health Foundation estimates that in England women are more likely than men to have a common mental health problems, and are almost twice as likely to be diagnosed with anxiety disorders.
Register for free to continue reading
Registration is a free and easy way to support our truly independent journalism
By registering, you will also enjoy limited access to Premium articles, exclusive newsletters, commenting, and virtual events with our leading journalists
Already have an account? sign in
Join our new commenting forum
Join thought-provoking conversations, follow other Independent readers and see their replies