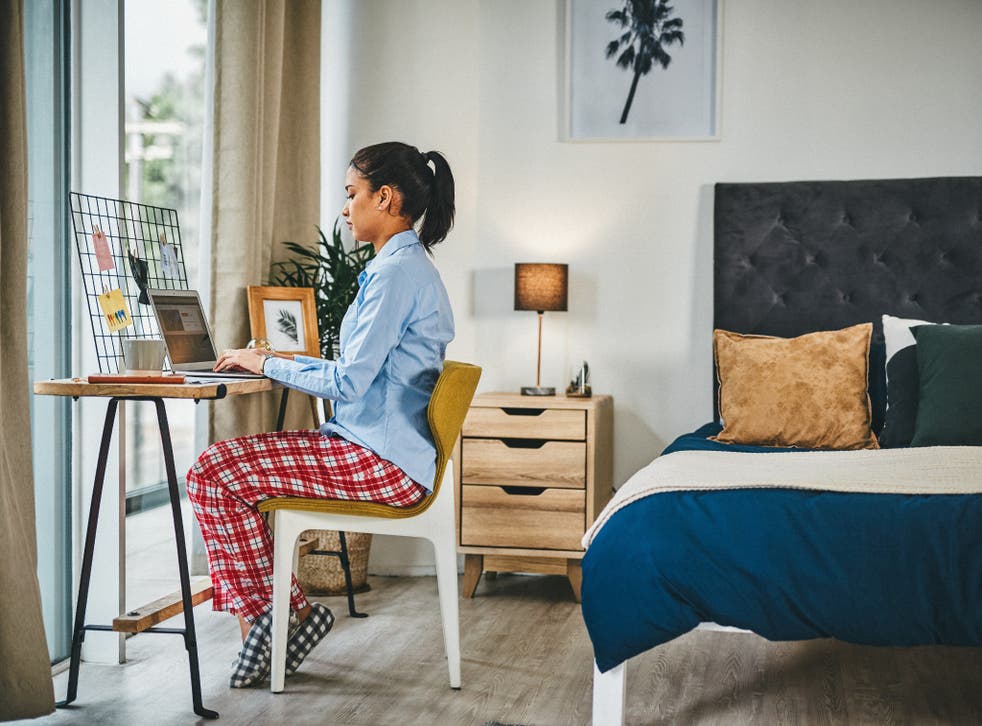 One third of people working from home have worn pyjamas during virtual meetings, finds study
One in ten didn't wear any trousers at all
Ellie Abraham
Tuesday 23 March 2021 16:50 Comments
With many people working from home over three national lockdowns, a new poll has found almost a third of them have worn pyjamas during virtual meetings.
The YouGov poll surveyed 2,027 remote workers and found that one in 10 did not put on any trousers at all for meetings.
The research commissioned by transcribing service Otter.ai found that the rise in home working during the coronavirus pandemic has affected different workers in different ways.
On opposite ends of the spectrum, 14 per cent of people said they want to return to the office full-time. But one in five (20 percent) said they would prefer to continue working remotely full-time as they are able to get more sleep.
Meanwhile, others say in future they hope to have a balance between in-office and at home working - 45 per cent said their ideal way of working would mean going into the office between one and three days per week, with the rest done from home.
And 42 per cent of those working from home over the pandemic have experienced "Zoom fatigue".
Read more:
Working from home certainly has its perks as almost a quarter of those asked admitted to doing online shopping during a work call, and another 15 per cent said they had played computer games during work hours.
However, 43 per cent of people said the biggest thing they missed about an office environment was general workplace chatter. Many have also experienced virtual meeting fatigue and have seen a reduction in productivity as a result.
With the future of offices up in the air for some companies, Sam Liang, chief executive and founder of Otter.ai said: "Employees now demand a flexible and hybrid work set-up that meets the new work-life balance and changing attitudes created by working from home for such a long period.
"Zoom fatigue is real and meetings need to be adapted to suit our new working environment, whether that is fundamentally changing the structure of meetings or seeing employees engage with collaboration apps that help with meeting notes and allow the sharing of conversations in real time."
Register for free to continue reading
Registration is a free and easy way to support our truly independent journalism
By registering, you will also enjoy limited access to Premium articles, exclusive newsletters, commenting, and virtual events with our leading journalists
Already have an account? sign in
Join our new commenting forum
Join thought-provoking conversations, follow other Independent readers and see their replies