The Independent's journalism is supported by our readers. When you purchase through links on our site, we may earn commission.
10 ways to plan for the future and protect your finances
Discover how to protect your financial interests
Friday 09 October 2020 10:59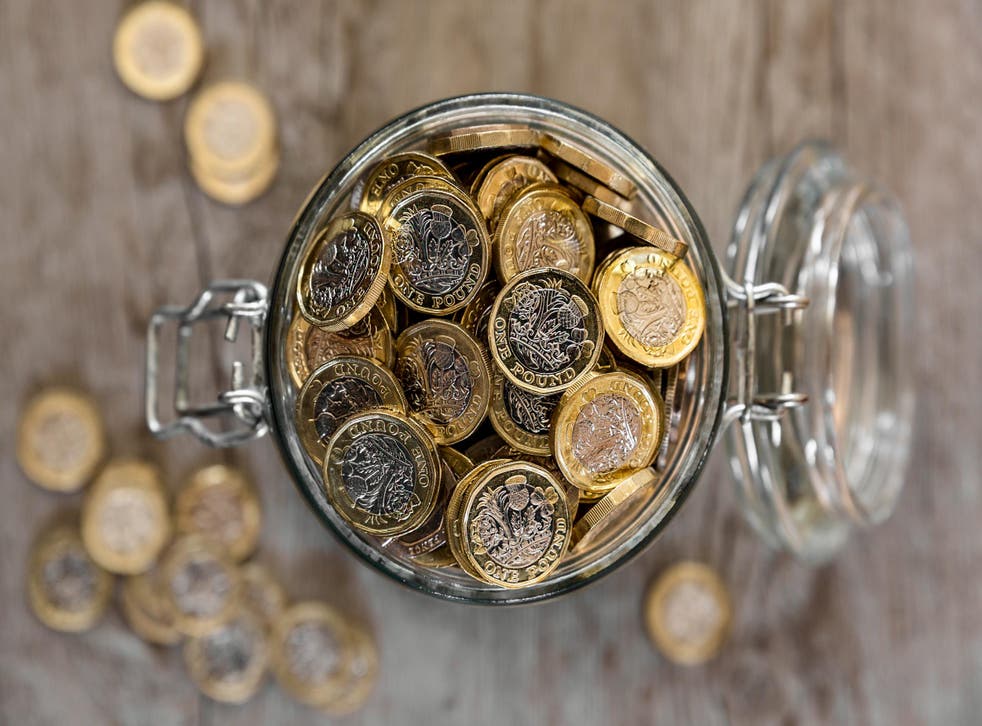 Few things are worth more than peace of mind. One of the best ways to achieve this is through careful financial planning and safeguards.
These are some valuable services to aid you in this regard...
1. Start your whisky investment journey today
The popularity of whisky continues to make it a healthy proposition from an investment perspective. According to the Knight Frank Luxury Investment Index 2019, rare whisky has demonstrated returns of 540% over the past decade. VCL Vintners is a London-based brokerage specialising in the sourcing and managing of investment-grade Scotch whisky casks, with over £50m currently under management. For further information on how to start your whisky investment journey from just £8,000, visit vclvintners.london/invest
2. Debt collection made easy
Recovering outstanding debt can be a hugely stressful process. Access Credit Management takes the sting out of it, offering 20 years of experience in dealing with slow-paying debtors and having secured a reputation for securing and recovering outstanding commercial debt from around the world. In addition, the company takes the time to understand your business needs. So, whether you require assistance to develop or revise your company credit policy and procedures, a full sales ledger cleanse or a helping hand with one or two selective overdue accounts, Access Credit Management can help. Visit accesscm.co.uk
3. Find a smarter way to save
More and more savers are looking for the best way to protect their money and earn extra interest to boost their financial security. Depositing savings with cash platform Flagstone enables savers to continually cherry-pick their optimal portfolio. Flagstone's savers have ongoing control of their cash, putting them in the best possible position to move their money around and take advantage of new rate opportunities as they arise. Flagstone is a gateway to many different saving accounts, many of which include FSCS protection. The minimum deposit amount is £250,000. Apply today at flagstoneim.com
4. Taking baby steps to better finances
If you're concerned about the future and your financial situation, it pays to explore your options. Compare UK Quotes has a wide range of useful guides online that could help you – the website is full of tips and tricks to help you gain control over your finances and protect your family. From expert advice on wills and retirement planning to money-saving advice on things like insurance and everyday bills, you could find better deals and get some peace of mind. Visit compareukquotes.com to browse its free guides and start making changes that will help your finances.
5. Don't put off writing a will
Helping to draw up a will is one of the most important financial services offered. If you pass away without a valid will, everything you own will be shared out in a way defined by law, which may not have been your chosen path. For example, if you remarry, your will then needs updating, especially if it includes children. Similarly, a lasting power of attorney lets you choose who should manage your affairs and make decisions on your behalf if you lose mental capacity. A family firm of over 30 years' experience, Prowse Probate & Trustee Services will support you with efficient, straightforward and uncomplicated service at an affordable price – with fixed fees available with no hidden extras. Take control of your affairs now with a special offer of £90 for wills when you quote code HP90*. Visit valuewills.co.uk for more information.
*Offer code valid until 31 October 2020.
6. Plan ahead for your retirement
Most of us have money going into a pension every month, but have you ever taken the time to consider how well your pension will provide for your retirement? Even if it's a long way off, it's never too soon to start planning. Pensionlite offers a no-obligation consultation with an experienced financial adviser who can talk you through your options as they get to know your current circumstances. Consultations take place over the phone, so help is available wherever you are in the UK. Visit pensionlite.co.uk to set up a no-obligation consultation.
7. Discover an easier way to buy a new home
A bridging loan is a short-term financial arrangement that typically helps people buying a new property by 'bridging' the gap between sale and completion dates in a chain. This means that a property can be bought before the sale of another, creating flexibility and added options. Market Financial Solutions offers a range of fast and flexible bridging loans to intermediaries and clients. These loans are deployed quickly, which is great for auction purchases, and are tailored to meet the needs of the borrower, no matter how complex the circumstances. Visit mfsuk.com
8. Find help for family and divorce law problems
If you're facing a divorce, struggling to navigate UK family law or you're even at odds with a former partner over a shared pet, it can pay to get help. Established in 1992, Lloyd Platt & Co is a specialist family and divorce company that offers a wide range of services in the areas of divorce and matrimonial law. It specialises in disputes over children, divorce, cohabitation and financial settlements – particularly in the high-net-worth arena. Lloyd Platt & Co has also worked closely with the Blue Cross animal charity to create the world's first 'pet-nuptial' agreement, a contractual deed that outlines the finer points of pet ownership following the break-up of a relationship. Visit divorcesolicitors.com
9. Are you due a stamp duty refund?
If you have a SIPP (self-invested personal pension) or SSAS (small self-administered scheme) pension holding commercial property, you may be due for a windfall from the taxman. SDLT Refunds' research shows that thousands may have paid stamp duty in error when transferring their business premises into their pensions over the past 16 years. The company can help you to get that money back; it offers a free initial assessment and operates on a 'no win, no fee' basis. Visit sdltrefunds.ctatax.uk.com/pensions
10. Get more out of your life insurance
Life insurance is one of the best ways to make sure your family's future is financially secure. As your circumstances change, any existing cover you have may also need to change. That way if you or your family do need to make a claim, you'll have peace of mind knowing that the cover amount will be enough to meet your financial commitments. It's important to review your protection needs with an advisor every two years or whenever a significant life event occurs, such as moving home or the birth of a child. Caspian Insurance has a team of Protection Specialists dedicated to helping you find the right policy.
Receive an Amazon voucher valued at up to £50 by taking out a policy. T&Cs apply, offer ends 1 October 2020. Visit caspianinsurance.co.uk today for advice and support.
This is an advertisement feature supplied by APL Media
Register for free to continue reading
Registration is a free and easy way to support our truly independent journalism
By registering, you will also enjoy limited access to Premium articles, exclusive newsletters, commenting, and virtual events with our leading journalists
Already have an account? sign in