17% annual slump in home sales in September – HMRC figures
Across the UK, an estimated 85,610 home sales took place in September 2023, which was also 1% lower than in August, HMRC said.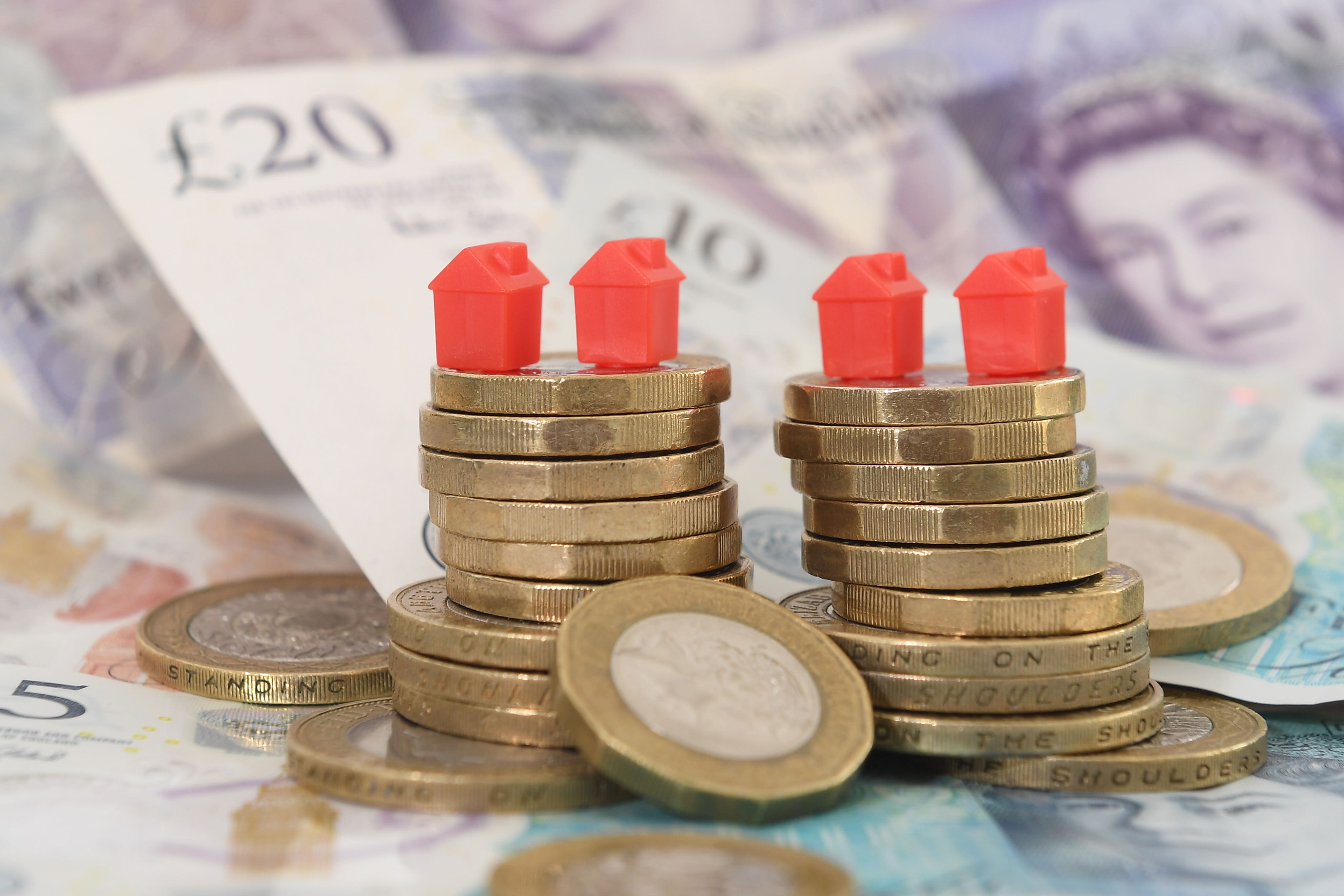 The number of home sales in September was 17% lower than in the same month in 2022, according to HM Revenue and Customs (HMRC) figures.
Housing market experts said would-be buyers have been waiting to see how the economy develops.
Across the UK, an estimated 85,610 home sales took place in September 2023, which was also 1% lower than in August.
In the financial year so far (April to September), an estimated 507,670 home sales have taken place.
This compares with 632,520 home sales during the same period a year earlier and 782,420 transactions between April and September in 2021.
Mortgage rates have jumped amid a string of Bank of England base rate rises, but there have been some recent signs of fixed-rates edging down amid expectations around inflation.
Strong wage growth may also help to support some transactions, although households remain squeezed by rising bills.
Iain McKenzie, chief executive of the Guild of Property Professionals, said: "Although there are signs that the economy is recovering, the reality for many households is that they are still not able to afford to buy in the current climate.
"Budgets are squeezed and some may have dipped into their deposit savings to get them through the cost-of-living crisis."
Charlotte Nixon, a mortgage expert at wealth manager Quilter, said if the number of property deals continues to drop "prices will drop with them".
Joshua Elash, director of property lender MT Finance, said: "Would-be homeowners continue to be put off by uncertain market conditions and a higher interest rate environment."
Matt Thompson, head of sales at London-based estate agent Chestertons, said: "Following the Bank of England's September announcement of interest rates remaining at 5.25%, buyers felt more secure to make financial decisions and resume their property search. Understandably, the majority of buyers have been particularly careful about their budget by factoring in any future rate hikes as well as the cost of living."
Riz Malik, director at Southend-on-Sea-based independent mortgage broker R3 Mortgages, said: "With more ghoulish economic data ahead, people will continue to sit on their hands."
Darryl Dhoffer, director at Bedford-based independent mortgage broker the Mortgage Expert, said: "There is more activity now compared to the summer, but it is still well below normal levels. This is likely due to the fact that people are waiting to see how the economy develops before making any major financial decisions."
Jason Tebb, chief executive of property search website OnTheMarket.com, said: "Numerous interest rate rises have undoubtedly had an impact on activity, fuelling borrower concerns around affordability. If the Bank of England holds base rate for the second consecutive meeting, this will give buyer confidence a much-needed boost, particularly as mortgage rates continue to edge downwards."
Nicky Stevenson, managing director at estate agent group Fine & Country, said: "First-time buyers are becoming increasingly emboldened at the bottom of the market, and the top is being supported by home-movers with significant equity."
Nick Leeming, chairman of estate agent Jackson-Stops, said: "Transactions remain consistent month-on-month, another indication that the market has shown stability in the face of wider economic challenges.
"However, there has been a gradual increase in the length of time it is taking from offer accepted through to completion. Particularly for longer chains that are reliant on multiple mortgages being approved and accurate valuations, the risk of fall-throughs only rises."