6 ways to save money without trying
You want to save money, but everyday costs are getting in the way. Here are six life hacks for a pain-free savings pot
Felicity Hannah
Wednesday 22 March 2017 12:06 Comments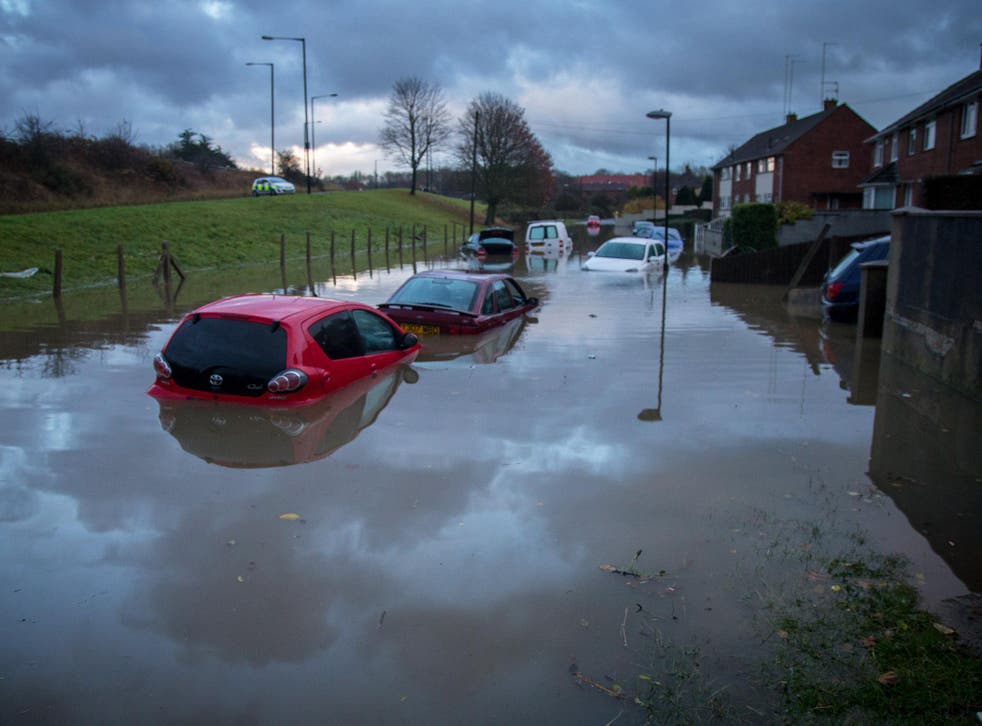 Saving money each month can feel like an impossible task, especially when inflation has now risen to 2.3 per cent while wage growth slows.
For many of us, there is simply always too much month left at the end of the money. And that's a key reason for low savings rates across the UK; research carried out by the Money Advice Service shows that four in 10 working-age people have less than £100 saved in total.
That leaves them forced into using credit or borrowing from friends and family to cover even minor emergencies. It can feel like an unavoidable situation, however, there are ways to save without it hurting too much.
And a financial buffer will save you money in the long term; the StepChange Debt Charity argues that half a million households could be prevented from falling into problem debt if they had £1,000 in emergency savings, while helping protect all households from financial shocks and setbacks.
Here's how to build up a nest-egg without feeling the pinch.
Make a manageable plan
Setting a monthly savings goal pays big dividends.
The Money Advice Service challenged a group of people with no savings to set aside £100 a month and its research showed that having a manageable target made a big difference to how much success they had.
Nick Hill, money spokesperson at the organisation, said: "For many, developing a savings habit is very achievable. Regular saving is key to building up that buffer against those life surprises. If you earn enough to set even a little aside each month that's great – a direct debit into a savings account might be an easy way to do this, even if you start small and increase the amount with time."
Trust in technology
We rely on tech for so much these days – for counting our steps to managing our shopping. So allowing an algorithm to work out what we can afford to save each month seems the logical next step.
And it's coming. Chip claims to be the UK's first automatic savings app. It analyses your spending and works out what you can afford to save based on that, automatically moving between £5 and £25 into a Barclays savings account every few days. Savings can be instantly withdrawn, so you never risk being left without cash.
Alternatively, Plum is a "little savings butler" that works in a similar way, monitoring spending and automatically setting an affordable amount of money aside each week. You can communicate with it and get an update on your situation using Facebook Messenger, making it oh-so futuristic.
Transfer cash on payday
There's a reason the first Saturday after payday is referred to as "Millionaire's weekend" – we often spend money more freely at the start of the month.
If you set up a direct debit so that an affordable amount leaves your current account as soon as you are paid then you are more likely to save than if you wait until the end and see what is left.
Even a small amount soon adds up; £50 a month would mean a £600 nest egg saved after just a year, which would be a good start towards a rainy day fund.
Generate a new income
If saving money really is too hard on your current budget then it could be worth looking at a new income stream and then having the money you earn paid directly into a separate account.
That doesn't necessarily mean adding an evening job to your busy day, however. There are several ways to make some extra cash that do not involve working 16-hour days.
For example, under the Rent A Room Scheme it's possible to lease out a spare, furnished bedroom for up to £7,500 a year without paying any tax on the money. Yes, there will be expenses that go alongside that, including increased wear and tear on your home, but if you siphon off any profits into a savings account then you could have a nest egg saved within months.
And renting a room is not the only option. It's possible to rent out loft space, parking spaces and even garden space in today's sharing economy. Even a small amount of profit will soon add up, particularly because the first £1,000 you earn this way will be tax-free from this April.
Cut your debt costs
If you have debts then the idea of saving money each month may seem unlikely or even laughable. After all, if you're paying 18 per cent on your credit card bill then saving 1.5 per cent on your cash might seem like a waste of time.
When debts are interfering with your ability to build an emergency fund, it could be worth taking a look at restructuring your debt to make it more affordable and to clear it sooner.
Recent research from TSB shows that more than half a million British people are paying more than they need to in interest because they are not switching to a better deal, with the average over-payer losing an extra £1,134 a month by not consolidating.
Nick Smith, head of loans at the bank, says: "Our research shows that people shouldn't stop shopping around for better deals even after they have committed to borrow. We urge people to continue to take just 30 minutes out on a regular basis to review their debts as they may be one of the half a million Brits eligible to refinance to a cheaper deal, which will help them become debt-free sooner."
Review your debts and see if it's possible to save money on the interest. That would allow you to build up savings and clear the balance sooner, without it costing a penny more a month.
Move your money
Perhaps you have some spare cash but you simply don't think about it. Research carried out by comparethemarket.com shows that one in three people in the UK have more than one current account, yet almost half of those use only one.
The average amount left festering in such zombie accounts is £141 and it's at risk of earning nothing or even being lost altogether.
Jody Coughlan, head of money at the comparison site, says: "It is concerning to see how many people have over £100 sitting in these unused zombie accounts. Whilst it is a good idea to have a rainy day fund set aside in case of emergencies, the fact that so many people don't regularly check their additional accounts is a risky move to take.
"It is really important to regularly check your personal finances for unusual activity and prevent financial losses. Unused accounts are easy targets for hackers who might be able to steal hundreds of pounds without it being detected."
Register for free to continue reading
Registration is a free and easy way to support our truly independent journalism
By registering, you will also enjoy limited access to Premium articles, exclusive newsletters, commenting, and virtual events with our leading journalists
Already have an account? sign in
Join our new commenting forum
Join thought-provoking conversations, follow other Independent readers and see their replies