Radical energy shake-up promised as 1 in 7 fall behind on bills
Increased use has seen charges rise by an average of £30 a month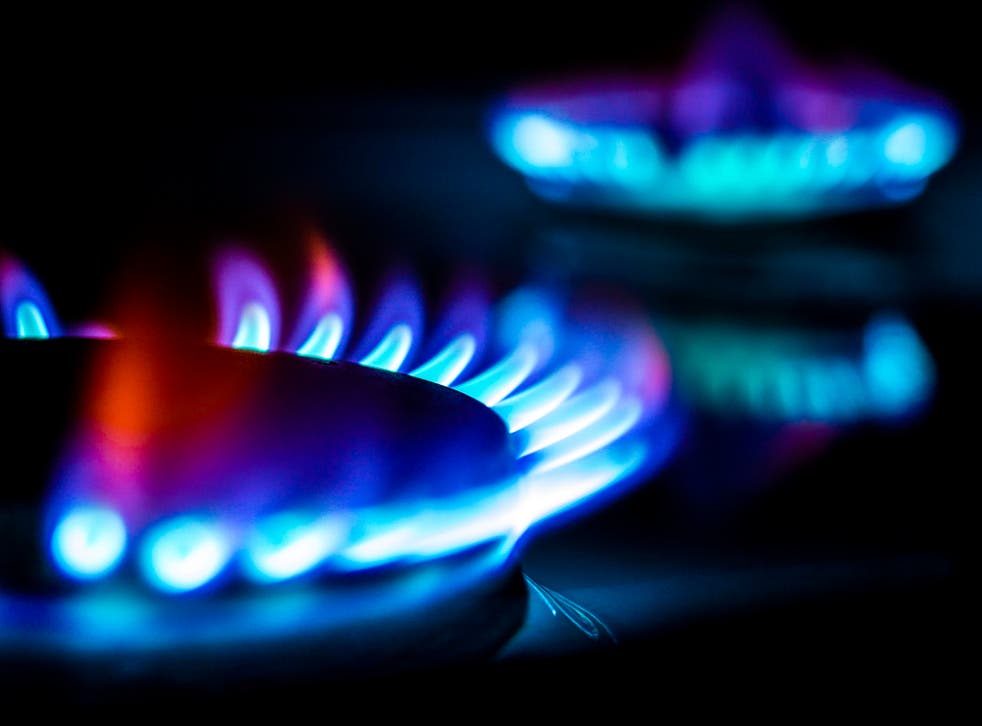 Even if you don't have an entire Santa's grotto lighting up your home right now, energy bills are high on the list of concerns among millions of cash-strapped households this Christmas.
As new figures reveal a record rise in the number of redundancies in the three months to October – months before the furlough scheme is wound down – Citizens Advice is warning that one in seven people have fallen behind on essential bills including fundamental needs like energy and water.
The UK is already battling a lockdown legacy that has seen typical energy bills increase by more than £30 a month due to increased use during the day.
Against that backdrop then, the powers that be are not only grappling with just how to shift from a system reliant on fossil fuels to one built on renewables in a bid to achieve our net zero by 2050 pledge, they are facing loud calls to help more people fighting an energy bill black hole thanks to Covid.
The Citizens Advice research shows almost two-thirds of the UK population – consistent across every demographic, socio-economic group and region – believe those who have fallen behind on critical bills because of coronavirus and lockdown restrictions should get help from the government to pay it back.
It is increasingly clear that the only way to make the UK's energy consumption sustainable in every sense is to make sure consumers can continue to cover their bill payments as we transition to a greener grid.
Last week Ofgem announced a £40bn spending package to do so; an investment that should see consumers bills reduce, slightly, by £10 year. However, this is down from the £20 originally proposed.
After announcing the government's Energy White Paper this week, which sets out plans to cut emissions by 230 million metric tonnes (the equivalent of taking 7.5 million petrol cars off the road permanently), business and energy secretary Alok Sharma said:
"At every step of the way, we will place affordability and fairness at the heart of our reforms – unleashing a wave of competition so consumers get the best deals possible on their bills, while protecting the vulnerable and fuel poor with additional financial support."
That, he believes, means boosting competition in the energy retail market to tackle the "loyalty penalty", when longstanding customers pay more than new ones – and by providing at least £6.7bn in support to the fuel poor and most vulnerable over the next 6 years.
While there are plenty of details designed to coax and compel businesses to take all this on, the key part played by individuals and households in pursuing a greener future means it is high time to tackle some massive and longstanding problems in the system to date.
With a quarter of energy customers never having switched their provider to secure a better price for their electricity and gas consumption, bill payers will be offered a "simple method of switching" similar, presumably, to that rolled out across the banking sector. They may also find themselves automatically moved to fairer deals to tackle the industry's infamous "loyalty penalties".
The lowest-paid will also receive up to £400 to help them with the energy costs involved in living in old inefficient homes.
This includes extending the Warm Home Discount Scheme to 2026 to cover an extra three-quarters of a million households and giving eligible households £140 off their electricity bills each winter – though Uswitch warned this week that many households fail to apply every year.
The £2bn Green Homes Grant announced by the chancellor has also been extended for a further year under the Ten Point Plan.
Reacting to the news, Peter Earl, head of energy at comparethemarket.com, said: "The plans could offer a radical shake up of the current energy system, which if implemented fully could be hugely beneficial for many households who remain loyal to their supplier.
"We are, however, sceptical of the plans for an 'opt in/opt out' system for switching tariffs with the same supplier, which might detract people from shopping around for a better deal with alternative and more competitive suppliers.
"If these changes are not implemented properly they risk lulling people into a false sense of security that they are on the cheapest tariff, despite better offers being available elsewhere."
Richard Neudegg, head of regulation at Uswitch, added: "Keeping bills affordable, especially for the vulnerable, will be crucial if the plans set out are to be truly sustainable.
"Consumer choice and empowerment remain key to ensure that providers are still motivated to compete on price, provide good service and continue to innovate to meet the needs of smarter greener homes.
"Trialling and testing different approaches is sensible, as there is a long history of well-intended rule changes that have not worked in practice. It's no good forcing everyone to switch tariffs if suppliers just whip away the better deals at the same time. "
Meanwhile, with the current energy tariff cap set at £1,042 per year, the best switchable deals on green energy are surprisingly competitive.
They include Shell's Energy February 2022 V4 rate at an estimated £856 a year for a medium consumption household, Pure Planet's 100% Green Direct 12 month fixed paperless deal at a typical £871 or the British Gas Evolve Online Fixed paperless rate at around £879 per year, according to GoCompare.
The aggregator defines a green energy tariff as one with 100 per cent renewable electricity sources.
Join our new commenting forum
Join thought-provoking conversations, follow other Independent readers and see their replies