Counterfeit goods, tempting danger
As Christmas approaches, there are more counterfeit goods on the street than at any other time of year. But they could damage both your pocket and your person.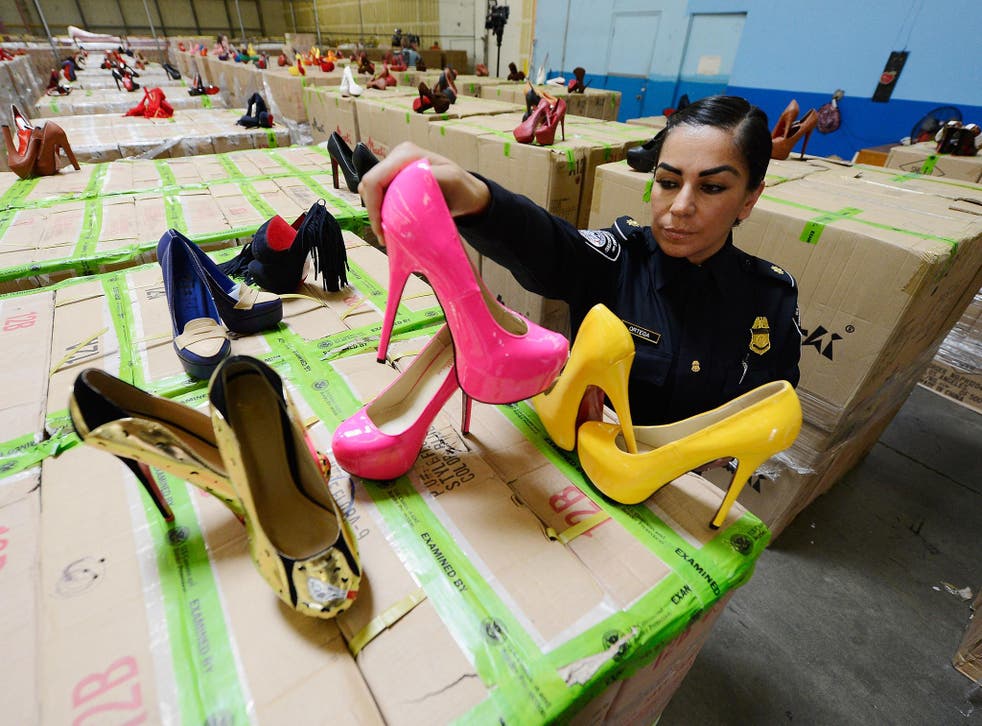 Christmas shoppers, often desperate for designer goods and must-have gifts, are easy targets for fraudsters offloading imitation items. And the problem is getting worse.
New research from the Centre for Economic and Business Research, conducted with online brand specialist NetNames, reveals that UK consumers are now twice as likely to see fakes online as they were a year ago.
It's not just designer gear and gifts: electrical items, cigarettes, food and alcohol are all among the fake goods that have entered the UK. This can cause a multitude of problems both economically and for the individual consumers. The economic consequences are serious, the Cebr report shows that counterfeit goods cost the UK economy £17.3bn in 2016 alone, destroying 72,000 jobs in the process.
But something that is even more likely to make the individual shopper hesitate is that counterfeit items are likely to be poorly made, poorly finished and statistically more likely to burst into flames.
Up in flames
Counterfeit items do not go through the rigorous safety and compliance testing that legitimate products are subject to. That means there is no one checking whether they are safe to use: putting consumers at risk, especially unsuspecting gift recipients who may have no idea their present was suspiciously cheap.
Take counterfeit Apple chargers as just one example. Recently the Chartered Trading Standards Institute tested 400 counterfeit Apple chargers purchased from online sellers around the world and 397 of them failed a basic safety test, meaning 99 per cent of the cheaper knock-off chargers are unsafe.
Leon Livermore, the chief executive of the Chartered Trading Standards Institute, urged shoppers to only buy electrical goods from trusted suppliers, especially online. "It might cost a few pounds more but counterfeit and second-hand goods are an unknown entity that could cost you your home or even your life, or the life of a loved-one.
He says: "It has never been easier for counterfeit products to enter the UK marketplace, with internet based sales portals, social media marketplaces and the ability for anyone with a bank account and internet access to import products from anywhere in the world. At the same time, those agencies tasked with tackling the counterfeiting menace are having the resources available to them spread ever thinner."
Worryingly, the number of house fires caused by poor quality chargers is on the rise and insurers have started to speak out about the dangers.
Jonathan Guy, the head of claims at the Co-op Insurance, says: "In the last year alone we've seen a surge in fire claims caused by electrical faults, with a correlation to counterfeit phone chargers. We'd like to warn people about the dangers of using these items, as the poor quality components can lead to not only electrocution and burns but serious house fires, with tragic circumstances."
Vicky Hasty, 33, from Birmingham contacted the charity Electrical Safety First (ESF) after she had a dangerous experience with a counterfeit purchase.
She explains: "Last month I bought a new pair of GHD hair straighteners from eBay, which when switched on became extremely hot and burst into flames. Before I could drop the straighteners onto the floor, the flames burnt my hand leaving a terrible mark that lasted for weeks. The incident has really shocked me, I didn't realise how easy it was to be fooled by counterfeits online."
The seller refused to respond to her complaints and Vicky was forced to apply to PayPal for a refund.
There are very few crimes where would-be victims seek out the fraudsters but this is one. While many buyers are unsuspecting bargain hunters, a sizable few are seeking out fake goods for the cheap prices but designer prestige.
One in six buyers surveyed by ESF said they would consider buying a product that was cheaper than the original, even if they suspected it was fake.
Yet the dangers surrounding these untested, unregulated, uncertified products means that customers are left at risk and with little or no legal recourse.
How to avoid a fake
Spotting the fake products online can be difficult, especially for buyers who want to search out the best price. ESF has the following five tips for spotting bargains that are just too risky to trust:
1 The price is almost right. Fraudsters know that if the price is ridiculously low then buyers will question it, so they offer their counterfeits for sake at just below high street prices.
2 The reviews are glowing. Don't trust reviews that are not verified purchases and avoid buying from websites that do not cross-reference user reviews with their buyer database.
3 Check the seller's address. Look on the website for an address and do not simply trust that a 'co.uk' web address means they are based in the UK and thus subject to British safety laws.
4 Worry if the seller states it is 'genuine'. Calvin Klein doesn't advertise as 'genuine Calvin Klein', so if the seller feels a need to make such a claim then it is worth double-checking.
5 Check the website is safe. Before you make a payment look for a padlock symbol on your browser window (not the website page) as this shows you can pay safely. Don't enter your details if you can't spot this symbol.
When the item arrives, inspect it carefully for tell-tale signs of flimsy packaging and typos, and look for a legitimate safety certification label. If you are concerned that the item is not genuine then move fast and ask for a refund, leave feedback to warn other shoppers and report your purchase to Trading Standards.
Fake goods are not a cheap way to get designer labels: at best they can be poorly made and at worst they can be a real danger. Some sellers have been linked to more serious organised crime. Christmas may be expensive but it is better to go without than buy a dangerous alternative to the real thing.
Join our new commenting forum
Join thought-provoking conversations, follow other Independent readers and see their replies