Reasons to be cheerful about your financial future
Don't worry – it's not all doom and gloom when it comes to your pennies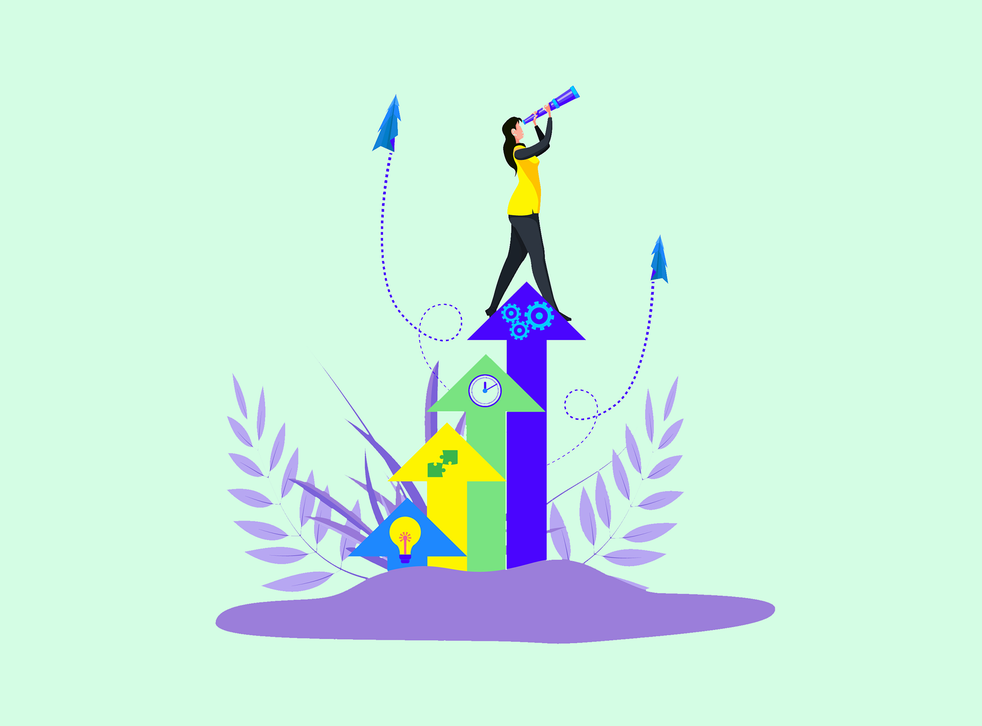 We get it. The double whammy of new lockdown and January blues is pretty miserable. And the Christmas credit card bill is due to land any day now.
But if 2020 has reminded us of anything it's that we're a resilient bunch.
With subtle beams of light now showing in the form of various vaccines, just under half of UK households are now optimistic about their financial future, up from a third a month ago, according to a study by credit reference agency TransUnion. Or at least they were before Monday.
Generation Z, more than six in ten of whom have been significantly financially affected by the pandemic through events including mass redundancy, are still the most optimistic about the future.
Even as we teeter on the edge of a brave new 2021, complete with some serious doom-mongering, they might be on to something. Here's why.
You can expect help
Interest-free periods on overdrafts may have disappeared along with the empathy advertising, but the regulator Financial Conduct Authority (FCA) has made it very clear that we're still very much in an emergency, and that all regulated businesses have a duty of care to customers. This has included support for consumers on mortgage payments, personal loans, credit cards, overdrafts, motor finance and other forms of credit.
Even in November, months after the shock of the March lockdown and as the second and third waves were making their presence felt, the FCA was again stating its determination to ensure "consumers are protected and firms treat their customers fairly [and] are clear on their responsibilities, particularly where their customers are vulnerable".
"Those who expect to be unable to pay their bills envisage this happening at the end of January, so businesses should be preparing for this and tailoring plans to help customers who are in difficulty," notes Satrajit Saha, CEO of TransUnion in the UK. "I'm heartened to see that the number of companies reaching out to explain payment options has almost doubled since our study began in March, now 41 per cent versus 22 per cent."
You spent less on Christmas
In any given year, millions of us not only carry our Christmas debt hangover into the new year but are still paying it off the following December. In fact, a 2019 study from Sainsbury's Bank found more than three million people were starting the new year with debts from Christmas 2017.
In 2020 though, the average Christmas spend fell almost £270 compared with 2019, to around £790, AA Financial Services found.
And while a whopping £150 of that was because we didn't spend on socialising, travelling or getting dolled up for the New Year's Zoom quiz, we also slashed more than £80 off our individual food and gift bills.
Add that to the massive £15.6bn we paid off on our personal debts in the seven months between March and October, the Bank of England revealed last week, and some of us at least started 2021 with significantly less debt depression than in previous years.
You reach your money goals
Six in every ten of us achieved our savings goals for 2020, setting aside £586 every month to slot away more than £7,030 a year, despite everything from catastrophic flooding to Brexit as well as that little virus trying to derail us.
MoneySupermarket research also suggests that Londoners even managed to save an average equivalent of £15,430 for the year.
That's not to dismiss the many millions who are struggling though, warns TransUnion, for whom paying everyday bills remains a significant concern for more than two-thirds of the population.
But 61 per cent of UK households report that they are now financially better off than anticipated at the beginning of 2020, or ended the year where they expected to be as people spent less on things like petrol, holidays, sports and socialising.
Your debts are cheap
As we were all knee-deep in Christmas preparations, the Bank of England was unanimously deciding to hold interest rates at a staggeringly low 0.1 per cent, with the expectation that tighter Covid restrictions would hinder economic recovery for at least the first quarter of the year.
In fact, the bank doesn't expect to raise interest rates for another two years.
This means that while the interest we earn on things like instant access accounts will continue to be woeful, the underlying interest rate on mortgages, personal loans and other borrowing should be competitive – if we meet the ever-tighter eligibility criteria that is. Also, stay away from stubbornly high-cost borrowing in the form of overdrafts, payday loans and others.
"Of course, rate predictions need to be taken with a kilo of salt, because accurate predictions are tough enough in normal times, so during the pandemic they're nigh-on impossible," said Sarah Coles, personal finance analyst for Hargreaves Lansdown after the decision was announced.
"If inflation unexpectedly falls, the Bank of England says it will 'take whatever additional action is necessary'. Lurking within the phrase is the fact that while negative interest rates are a dim and distant possibility, they haven't been taken off the table entirely."
Join our new commenting forum
Join thought-provoking conversations, follow other Independent readers and see their replies