£150m self-build boost for grand designers
Can a bit of DIY help plug the housebuilding gap?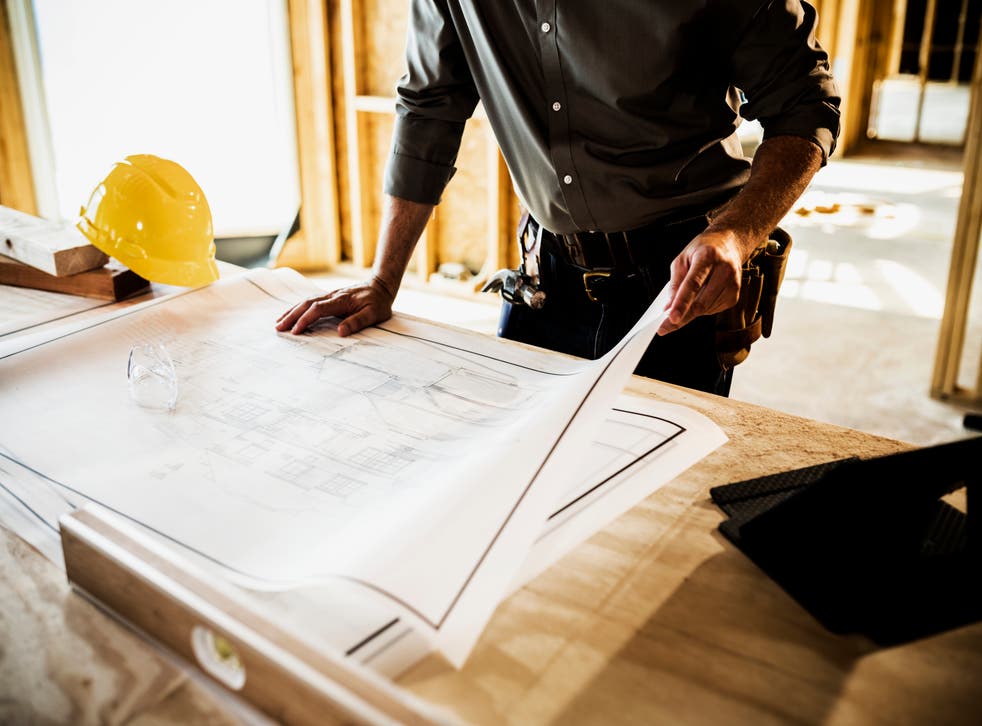 New plans to release £150m for DIY properties have been unveiled by the government to help plug gaps in the nation's housebuilding targets by making it easier and cheaper to self and custom build.
The "Help to Build" scheme will bolster individual borrowing by lowering the required deposit for a mortgage, which Robert Jenrick, the housing secretary, argues will make DIY builds a more realistic way of getting on the housing ladder and free up capital to create the homes people want and need.
Whether it is a commissioned, made-to-order home or a new design from scratch, the scheme should provide an equity loan on the completed property, similar to the Help to Buy scheme.
Made-to-order homes allow people to customise the home they want based on existing designs. This could include more office space, or a particular design to support a family's requirements including for disabled or older people.
"Building your own home shouldn't be the preserve of a small number of people, but a mainstream, realistic and affordable option for people across the country," says Jenrick, whose department's figures suggest the self and custom-build market could deliver 30,000 to 40,000 new homes a year.
"Our plans will help get more people on to the housing ladder, ensure homes suit people's needs like home working or caring for relatives, whilst providing an important boost to small builders and businesses too."
Andrew Baddeley-Chappell, CEO, National Custom and Self Build Association said:  "The Help to Build scheme is an important step towards greater customer choice for those with ambition, sound plans and smaller deposits.
"Custom and self-build is about the homeowner having control over the design and specification of their project – enabling them to create the home they want, rather than the one someone else believes they would like. This scheme is all about delivering more and better homes, that more people aspire to live in and that communities are happier to see built."
Revealed alongside a review commissioned by the prime minister into how the delivery of self and custom-build homes can be scaled up across the UK, the scheme is part of the government's wider Plan for Jobs as the new plans are expected to benefit small building firms as well as homeowners. SME builders account for one in every 10 new homes built each year.
The government has also announced £2.1m in funding to help communities have a greater say in how their local area is developed. The fund will boost Neighbourhood Planning by giving additional support to local authorities in underrepresented areas.
Neighbourhood planning gives communities direct power to develop a shared plan for their neighbourhood and influence the development and growth of their local area.
Communities are able to choose where they want new homes, shops and offices to be built, have their say on what those new buildings should look like and what infrastructure should be provided, and grant planning permission for the new buildings they want to see go ahead.
Elsewhere, Right to Build legislation, launched in 2016 to support those who wish to build their own homes and double the number of self-build homes constructed by 2020, is expected to be reformed.
Typically, around 11,000 to 13,000 self-build homes are constructed each year compared with a target of 20,000.
Housebuilding targets have been consistently and significantly missed in recent years, with many industry experts also deeply sceptical about reaching the current goal to build 300,000 properties a year by the mid 2020s.
Even constructing homes at a pre-Covid rate would mean that target would not be reached until 2032, homelessness charity Shelter warned earlier this year.
In 2019-2020, even before the first Covid lockdown had a significant effect on construction and other industries, 220,600 new homes were built – only 6,190 more than the previous year.
At the same time, the funding announcements follow news that several major lenders have signed up to the government's new 95 per cent mortgage guarantee scheme – designed to help more people afford the properties that are available – and built.
Lloyds, Santander, Barclays, HSBC, Natwest and Virgin Money have all either launched or have low deposit loans rolling out in the coming weeks.
However, official figures from the Land Registry found house prices in England grew by 8.7 per cent in the year to February 2021 – including during the first lockdown which effectively closed the housing market. The increase is up from 8 per cent in the year to January 2021.
The north west was the fastest growing region with annual growth of 11.9 per cent. The lowest annual growth was in London, where prices increased by 4.6 per cent over the year to February, the government's own figures revealed.
Join our new commenting forum
Join thought-provoking conversations, follow other Independent readers and see their replies