New choice for eco homeowners as mortgages turn green
Banks are pledging to do their bit to reach the goals of the Paris Agreement, but be sure to check their commitment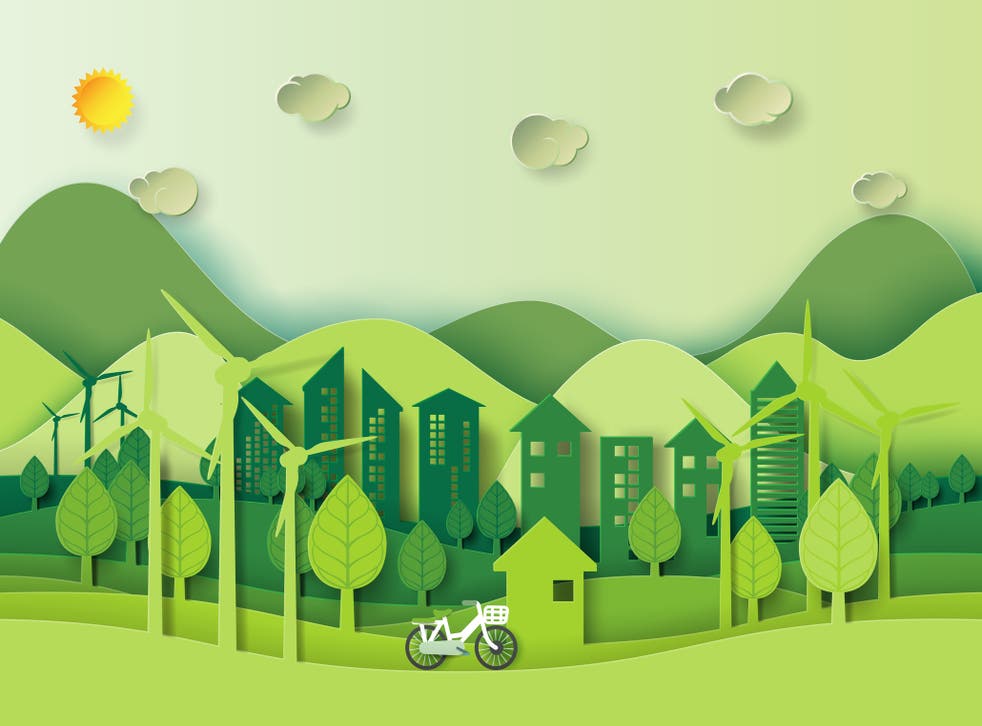 Owners of environmentally sustainable homes could secure exclusive deals on their home loans thanks to a growing range of so-called green mortgages.
But would you want one if it meant paying interest to a bank with huge investments in fossil fuel industries?
Designed to offer borrowers preferential terms to buy either a new-build property that meets certain environmental standards, or one that has been renovated to improve their performance, only homes with a confirmed energy efficiency rate of A or B are usually eligible for these deals.
Today there are 26 different deals compared to only a few products available a year ago, with best buys including 1.13 per cent on a two year fixed rate mortgage worth up to 60 per cent of a property's value.
Even in an astonishingly low interest rate world, that's cheaper than the best non-green deal, currently coming in at 1.24 per cent, according to number crunching carried out by independent financial researcher Defaqto.
Green mortgages aren't a new idea, but with a growing appetite for sustainable consumption – including across our financial affairs – gaining significant ground in the last year, they are now firmly on the radar of high street names, says Katie Brain, an analyst for Defaqto.
"It is encouraging to see more mainstream lenders entering the green mortgage market and offering borrowers more choice," she says.
"It can cost a lot to make a property more environmentally sustainable and it is great to see some benefits for those who buy them. Most new homes will be eligible for these deals but older properties that have been renovated to achieve high energy efficiency may also fit the criteria."
Common actions that improve energy ratings in homes include loft insulation, cavity wall insulation, double glazing and updating heating systems. But securing the highest energy performance rating will usually mean harnessing renewable energy for heating and lighting, via solar panels or ground source heat pumps.
The premature closure of the government's Green Homes Grant – the £2bn deal launched only last year in a bid to help improve the energy efficiency of our homes while bolstering several industries – has now dramatically reduced the chances of homeowners getting help with the significant bills involved.
"Anyone buying a property with an energy efficiency rating of A or B, would be wise to consider all their borrowing options to get the right product for them," adds Brain.
"They should look at all the features, such as the interest rate and introductory deal period, as well as any upfront incentives, to make sure they get the right product for them. An independent financial adviser can help with this."
The problem is that this fledgeling green mortgage market has quickly become dominated by banks whose track record on funding polluters are among the worst in the world.
Mainstream lenders who have now launched green mortgages include Barclays, which describes its green mortgage product as "just one of the ways we support greener choices".
But according to the latest data from leading environmental campaign group the Rainforest Action Network (RAN), Barclays is one of the worst banks in Europe for financing fossil fuels with investments of £105bn since the Paris Climate Agreement in 2015. That's despite being one of the first mainstream banks to declare net zero ambitions.
At a time when investors, both private and institutional, are divesting from fossil fuels as quickly as possible, investors in the banking industry, including hedge funds, asset managers and the UK's government-backed pension scheme, Nest – collectively responsible for £2.1 trillion worth of funds – have demanded Barclays do better on its fossil fuel exposure.
A Barclays spokesperson said: "We have made a commitment to align our entire financing portfolio to the goals of the Paris Agreement, with specific targets and transparent reporting, on the way to achieving our ambition to be a net zero bank by 2050. We believe that Barclays can make a real contribution to tackling climate change and help accelerate the transition to a low-carbon economy."
Elsewhere NatWest, whose green mortgage deals currently top the best buys for both two- and five-year fixed rates, is currently ranked 46th among the world's biggest for fossil fuel investment, with investments of $13.4bn since the Paris Accord. A poor historical track record is gradually improving, the report suggests, after cuts to the bank's fossil fuel investments in 2019.
Overall the financing of fossil fuels by the world's banks, including coal, tar sands, Arctic oil and gas, offshore oil and gas, fracked oil and gas, and liquified natural gas, fell by 9 per cent, RAN's latest Banking on Climate Chaos report found.
This week Nationwide, one of the biggest mortgage lenders in the UK and a building society that doesn't invest in fossil fuels, announced an extra cashback incentive on all its mortgages for buyers of green homes as part of plans to ensure at least 50 per cent of its mortgage business is on properties with energy performance ratings of C or above.
The building society asserts that it is carbon neutral in energy use and emissions – at least for its own internal operations, uses 100 per cent renewable electricity and sends zero waste to landfill.
Join our new commenting forum
Join thought-provoking conversations, follow other Independent readers and see their replies