How speculation shaped the housing market
The latest figures suggest house prices are still (just about) creeping up, despite economic uncertainty and buyer jitters. But are bricks and mortar really immune to the ups and downs of every other asset class? Where will it all end?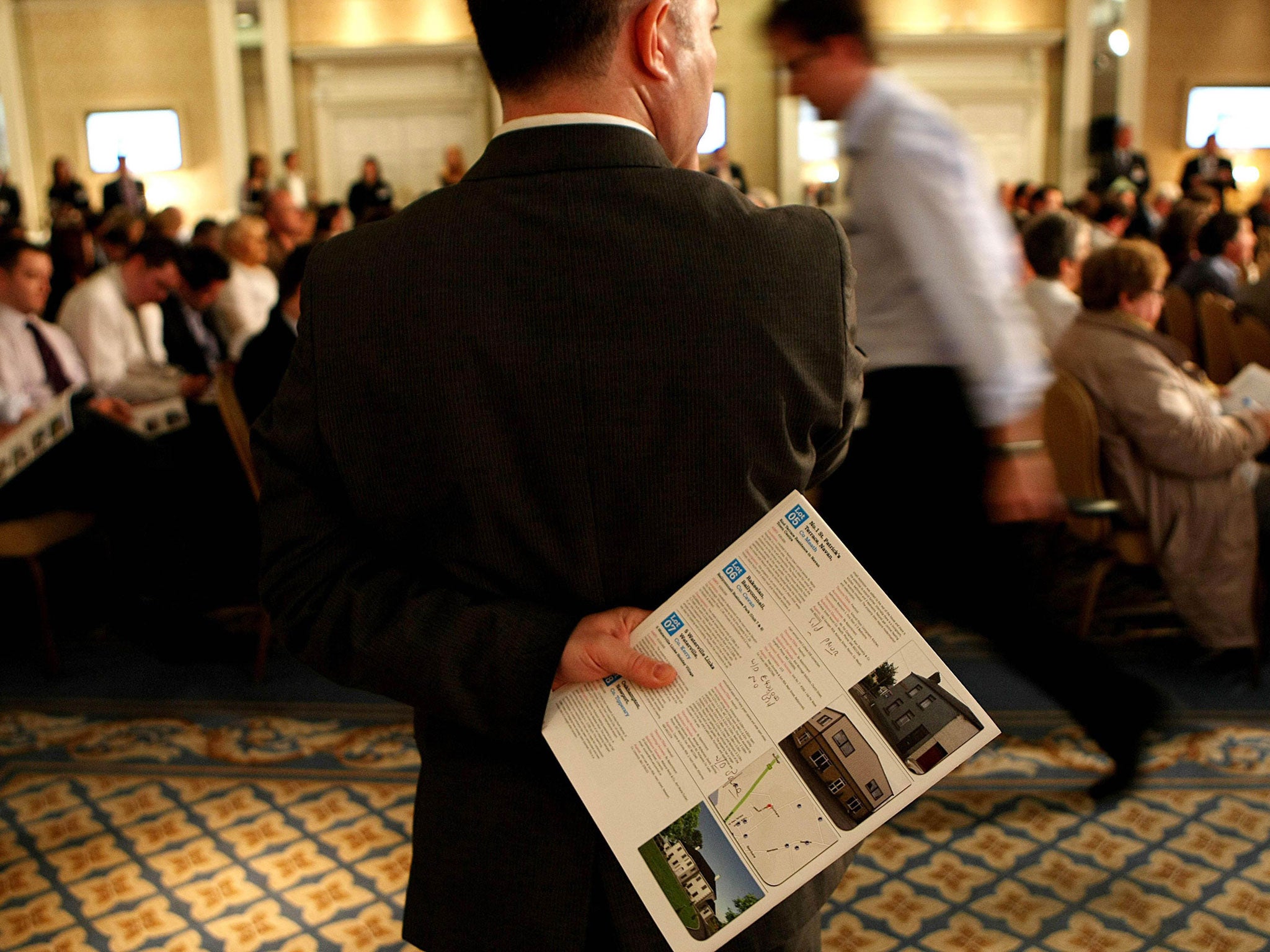 It never used to be like this. Before the Right to Buy scheme was introduced in 1980, only around half of people owned their own home. The majority of other households rented social housing, meaning they had security and freedom to put down roots. Should they want to buy a home of their own the average house cost £24,000, figures from the Office for National Statistics show.
Over the next decade house prices almost trebled, while incomes rose just 17 per cent. It was the start of a property price boom that has seen the average property price in the UK soar to £288,000 by the end of 2015. If the price of a chicken had risen at the same rate as property prices have over the last few decades, it would now cost more than £50. Many lay this this steady and significant increase in prices firmly at the feet of buy-to-let landlords and other property speculators piling money into bricks and mortar. But where will it end?
Ordinary investors
The affordable housing campaign PricedOut suggests that, as homeowners who'd bought in the 80s saw their property value suddenly soar, they began to view their homes as an investment rather than simply a place where they lived. Instead of selling their homes when they moved, they could keep hold of them, let them out and gain both a steady income and the potential to sell for a considerable profit.
"Speculation in the housing market absolutely affects prices," agrees Reuben Young, a policy and communications officer at the affordable housing campaign PricedOut. "But when we say 'speculation', most people think of super-rich foreign investors buying up high-end property. In reality most speculation is done by ordinary people.
"Ordinary people are speculating on the housing market if they'e purchasing a house because they expect it to increase in value. This doesn't make them bad people - it's just a product of the housing system we have, where homes are seen as economic assets before they're seen as infrastructure or places to live."
"There's been no five-year period since records began 40 years ago where an investor would have made a negative return once you take into account price growth and return," says Mark Weedon, head of institutional investment at crowdfunding platform Property Partner. He rejects the use of the term 'speculation' for property investment, arguing it's a secure asset class where most people invest for the long term.
However, he accepts its popularity has helped fuel price inflation. "It's definitely had an impact and that impact has increased markedly in recent years. The private rented sector has grown enormously for the best part of 30 years and that's really picked up more recently. For example, between 1995 and 2015, the private rented sector increased from just 10 per cent of households to 20 per cent. It's fair to say that it's had some impact on prices because an increasing proportion of the overall demand has come from investors."
And this is likely to get worse without intervention. Dan Wilson Craw, of the tenants' rights group Generation Rent, says: "When people are buying homes in order to speculate in prices instead of to live in, you see that becoming a self-fulfilling prophecy as more investors pile in, prices go up and so more investors pile in."
This can have a negative effect even on tenants who don't wish to buy. He adds: "It affects the behaviour of the investor in relation to their tenants. They might decide to sell when the price is right and turf out a family who'd been hoping they were in a long-term home.
"Where landlords and other property investors are investing for price rises, that harms tenants and creates their own customer base by stopping them from buying and forcing them to rent."
More homes, fewer issues
"What is definitely clear is that the UK economy now more than ever requires good quality housing across all types of tenure," says Mr Weedon. "There is a large body of people in our society who will never be able to afford to buy, irrespective of government help schemes they will never have the income or family wealth to buy a home. Higher up the social mobility scale, in every town and particularly big cities and certainly London there's a meaningful part of the workforce where it's not appropriate to buy – they require flexibility and mobility.
"You could argue that we'd have an even bigger problem on our hands if the Government pushes more people into home ownership at the expense of the private rented sector, which could restrict availability and affordability for people who need to rent not buy."
Current efforts to help new buyers by penalising investors have been criticised by landlord groups but Camilla Dell, managing partner at independent property buying agency Black Brick, thinks the clampdown is hurting first-time buyers too.
She comments: "The reality is that the intervention may have actually made things worse for them. As a result of changes to Stamp Duty, we now see a far greater number of investment clients buying smaller properties for investment and directly competing with first-time buyers. I feel that the new Chancellor now has an opportunity to address this and alter the very punitive levels of Stamp Duty that we now see, which should help diffuse some of the competition at the lower levels of the market."
Constrained supply
Perhaps investors couldn't create such waves if the pool was deeper. Only 142,890 new homes were completed last year, with some analysts arguing we need at least 300,000 a year to meet the needs of a growing population.
Mr Young says this is the only way to bring prices back under control. "The Government should commit to ending house price inflation," he argues. "This would be a major shift away from current policy, which is to expand home ownership by subsidising demand. Help to Buy, Right to Buy, Starter Homes... these are all demand-side policies which increase prices. The only way to curb price rises and make housing affordable is to increase supply or reduce demand."
It seems that, once again, the only answer to the country's many housing issues is to build more homes. Frustratingly, the charity Shelter has recently warned that if more is not done to increase supply, the Government will miss its target of a million new homes by 2020 by more than a quarter.
Should that be the case, investors and owner-occupiers will continue competing over an inadequate supply. And when supply is inadequate to meet demand, prices will keep on rising.
Join our commenting forum
Join thought-provoking conversations, follow other Independent readers and see their replies