The Independent's journalism is supported by our readers. When you purchase through links on our site, we may earn commission.
How to compare and switch energy deals
Make sure you're on the cheapest gas and electricity with our timely guide!
Thursday 01 March 2018 16:00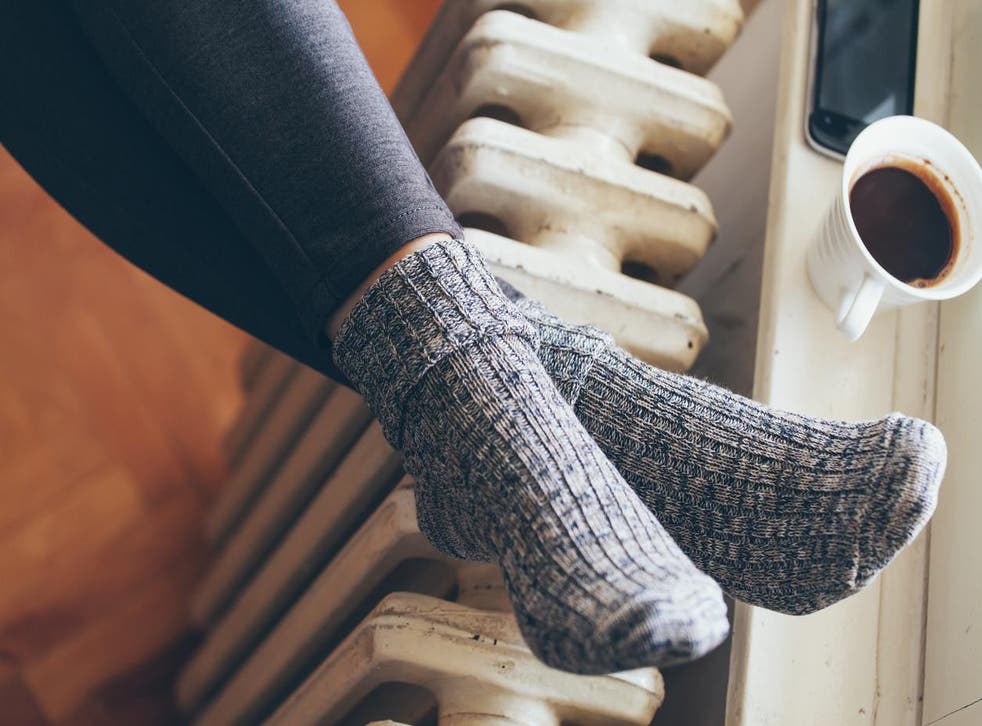 If ever we needed a reason to get our energy bills in order a week of Siberian weather is surely it.
The truth though, is that most of us stick with the same provider for gas and electricity regardless of their price or quality of customer service. And when we have to crank up the thermostat the difference between the price we are paying and the cheapest energy deal quickly becomes eye-watering.
The UK actually comes in below average on gas prices and above average on electricity prices for EU countries, but around 2.5 million households consistently struggle in 'fuel poverty' – spending more than 10 per cent of their income on energy bills.
Relentlessly rising gas and electricity bills and relatively few of us managing to switch their energy provider has meant the government recently had to intervene in a bid to make things fairer for consumers struggling to understand their bills let alone compare energy prices.
These days, for example, you'll see a note on your bill telling you if you're on the cheapest energy deal offered by your provider and how much you would save if you were. Your provider is legally obliged to tell you this information.
Elsewhere there are discounts and freebies designed to either help pay your bills if you meet certain eligibility criteria LINK or help reduce the energy you're using and paying for.
Compare energy
The biggest difference most of us can make to bills that now regularly top more than £1,400 a year is to switch energy providers. Data from Ofgem – the energy watchdog – suggests the cheapest tariff for dual fuel (where gas and electricity is supplied by the same company on one bill) could bring the average household bill down to just £827 a year. It's a massive saving. Especially for those who haven't switched recently. If ever.
One of the biggest challenges facing consumers keen to switch energy has always been getting to the bottom of complicated bills in a bid to work out how theirs compare with other energy prices.
It has become much easier in recent years but still isn't as easy as it could be.
How much energy we use is based on units of kilowatt hours (KwH) of energy, which is billed by your supplier at a fixed rate per unit. (You may see this split into a day and night rate.)
You'll also have a standing charge (charged at a number of pence per day) that covers the cost of supplying energy to your home regardless of how much you use.
You could have discounts on your bill, especially if you have a dual fuel arrangement, and the whole thing is subject to VAT at 20%.
Alongside the dates the energy was supplied to your home, there will also be an indicator of whether the bill is an actual or estimated bill. If you have a smart meter, the meter readings will be sent to your supplier automatically and your usage should always be accurate. Try to send regular meter readings if you aren't on a smart meter so the energy company isn't taking more money from you than it should and you don't get a nasty extra bill later on.
Your bill will include a personal projection of how much your energy is expected to cost you for the next 12 months if you continue to use it at the same rate, and not only tell you the name of the tariff you're currently on but also, as we've mentioned, the cheapest tariff and the difference in cost available from your current supplier. Don't forget this only has to be the cheapest deal available for you from your current supplier – it doesn't include the cheapest energy prices from other suppliers, which could be far lower.
Best energy deals
You can switch your energy supply as long as you pay the bill yourself (i.e. a landlord doesn't pay it) and as long as you're up to date with your bill. Make sure you pay any arrears before you try to switch.
For decades, the gas and electricity market was dominated by the so-called 'Big 6' who seemed able to charge what they liked because of a lack of market competition.
But now the tide is turning. Last year, of the 3.8 million gas customers and 4.1 million electricity customers who switched, just under a third moved their contracts to small or medium sized supplier. In other words, now is the perfect time to switch.
When you're ready to compare energy prices and switch, make sure you have a recent bill to hand with an accurate picture of your usage.
Always search using your postcode to make sure the deal you find is the deal you'll get and once you've found the best deal for you, confirm the switch by supplying your address and bank details for the direct debit.
Compare the cheapest gas and electricity prices here.
It will take up to 21 days to finalise your new energy plan so don't cancel the old direct debit or other payment method for your old contract until you have written confirmation of your new supply.
At the same time, it's worth investigating ways to reduce your bills by cutting usage, though never risk your health – particularly in cold weather like this.
(If you cannot pay your energy bill and are considering turning your heating off to save money get in touch with your energy supplier immediately. They have a legal duty of care and must try to help. You should never be in a position where your fundamental welfare or that of those who live in your home is at risk because you can't pay your bill.)
Clever ways to reduce your usage and therefore your gas and electricity bills without significant changes to your environment or living habits often include taking advantage of government schemes to make our homes more efficient to run. The old boiler scrappage scheme has now ended, but you may be eligible for free wall cavity and loft insulation that could make a massive difference to your home's efficiency.
Elsewhere, those on certain benefits or certain ages, such as pensioners may also get financial help with their bills and payments, such as the winter fuel and cold weather allowances. Search for these terms or go to an independent, free source or information such as Citizens Advice to see if you qualify.
Stay warm out there!
Register for free to continue reading
Registration is a free and easy way to support our truly independent journalism
By registering, you will also enjoy limited access to Premium articles, exclusive newsletters, commenting, and virtual events with our leading journalists
Already have an account? sign in