The Independent's journalism is supported by our readers. When you purchase through links on our site, we may earn commission.
Cheap travel insurance may not be a bargain
It's wise to be insured if you holiday overseas, but check your policy, warns Neasa MacErlean.
Neasa Macerlean
Friday 01 June 2012 23:14 Comments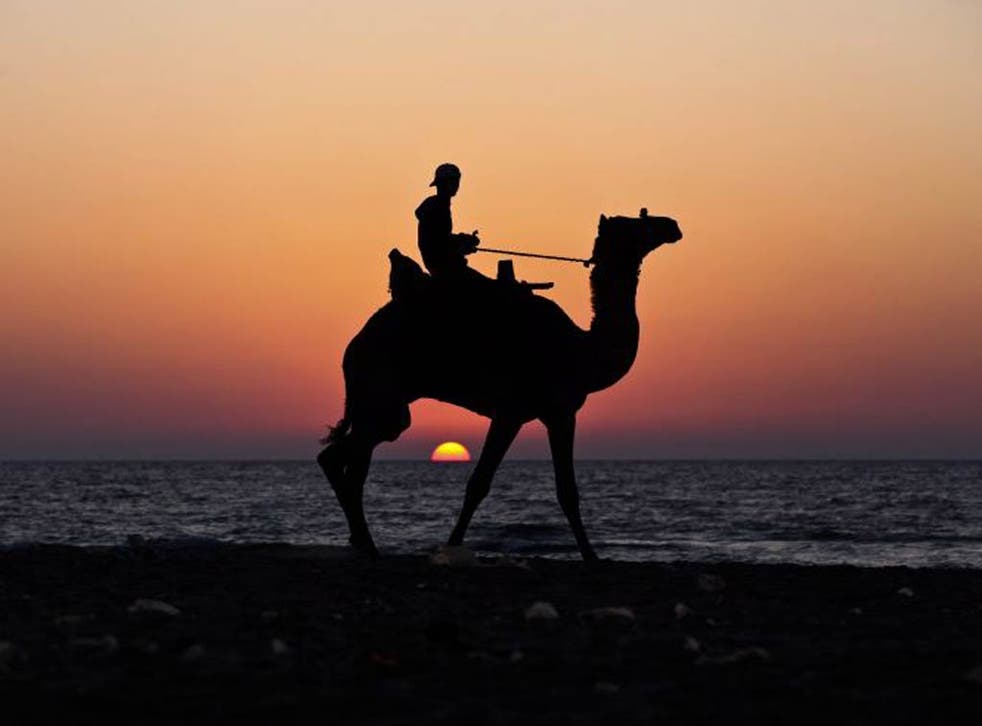 Despite the fact that we are in recession, 24 million of us are likely to go abroad for a summer holiday this year, starting right now with the half-term break. This means that more than 38 per cent of us will leave these shores in the next few months, according to estimates from Abta, the travel association.
But, even if we are aiming to escape our troubles for a while, we are a sensible bunch and the vast majority of us will take out travel insurance.
It is hardly the subject that you will dwell on as you walk to the beach, but we are probably going through a golden age of travel cover.
More providers come into the market each year, keeping premiums down. On annual policies, for instance, the number of providers rose 12 per cent to 213 this year, according to the research organisation Defaqto Matrix. The sums they pay out also went up – by, for example, an average of 4 per cent on medical cover (now averaging a maximum of £8.5m) and 5 per cent on lost cash (now averaging £258).
But the providers are cutting costs in other ways. Defaqto has analysed these in some research given exclusively to The Independent. Most notably, excesses have gone up over the last year by an average of 9 per cent in the areas of baggage loss, medical expenses and cancellation. So, typically, there is now an excess level of £82 before any medical costs are reimbursed.
On baggage loss and cancellation, the excess level averages £70 and £72 respectively. Consumers may not realise that the vast majority of policies, 83 per cent, charge a separate excess on each different part of the policy, not one excess overall. This is up from 80 per cent 12 months ago.
Michael Powell, insurance analyst at Defaqto, gives an example of a man who is mugged and then claims for medical treatment, loss of passport and theft of baggage. That person could easily end up having to fund three separate excesses, totalling £220 or more, before he gets paid out.
He said cheaper policies have more restrictions of all kinds: "If you buy based on price alone you are in real danger."
Which? magazine includes among its best-rated policies a seven-day Europe plan from the AA for £10 and an annual European plan from Holidaysafe for £23. It recommends four providers: LV=, Saga, Age UK and First Direct.
The days of these competitive prices may be numbered, however.
"Rates have got to increase," said Steve Manton, travel insurance expert of the industry consultancy Manton Associates. "The cost of claims is rocketing. It's really difficult for insurers."
Although the sector is generally well-run and sophisticated in its spotting of fraudulent claims, medical costs – the most expensive factor in providing a policy – are rising significantly.
Insurers are becoming increasingly rigorous in the way they screen claims, and policyholders also need to read their policies to ensure they do not breach the terms.
Even horseriding is seen as a "hazardous pursuit" in many policies, said Graeme Trudgill of the British Insurance Brokers' Association (Biba), and so no compensation would be payable for accidents in these circumstances. Drinking much more than the drink-drive limit can also push people beyond the cover of their travel policies.
Travel insurance is, arguably, the most complicated area of general insurance that the Financial Ombudsman Service deals with. It decides on disputes ranging from tragic medical cases to airport delays.
"Know what to do if something goes wrong," advised Ombudsman spokesman Martyn James.
So take your policy with you and the helpline number that insurers provide. Contact the insurer immediately you have problems. Get all the documentation they will insist on from hospital bills to police reports. Back-up evidence like the receipt you got when you bought your iPad or a picture of you wearing your expensive sunglasses will also be useful. In fact, taking photographs of your damaged suitcase or burgled hotel room with your smartphone and emailing them to your insurer could become the way ahead, said Mr Manton.
Make sure you disclose all previous or existing medical conditions. The Ombudsman deals with a stream of cases in this area.
"It's a false economy not to mention something," said Martyn James.
Older people and those with previous conditions are often frustrated at how difficult and expensive it can be to buy cover. But in April this year, BIBA started a campaign through which insurers and brokers will point such consumers to the association which, through its network, will find a provider who can give cover. LV=, for instance, does not have age limits on its single-trip policies of up to 90 days, while many providers stop at 65.
"We know who specialises in diabetes or cancer or whatever it might be," said Mr Trudgill of Biba.
A "couple of thousand" people contacted Biba for help in this area in the month after the scheme was launched.
Tackling fraud is a particular priority for providers. "In times of economic downturn, fraudulent claims increase," said Mr Manton. "People say to themselves that they will cover the cost of the holiday by claiming for a lost camera."
But insurers are increasingly using sophisticated lie detection techniques and routinely check claims of lost money and cameras for plausibility.
Before going abroad, there are other steps that holidaymakers can take to help themselves.
"It is worth checking your home insurance first," said Ian Crowder of AA Insurance. "Most insurers offer 'personal property away from the home,' which usually covers such property anywhere in the world.
"The level of cover is usually much better than that of a travel insurance policy and the claims process may be more straightforward."
Omitting baggage cover from your travel policy often means a lower premium. There is a growing trend that AA Insurance has noticed for people to buy their travel cover last minute so they have less time to check policy details.
Make sure you have your European Health Insurance Card which entitles you to the same care, often free, which residents would get in each of the 27 EU countries as well as Switzerland, Iceland, Liechtenstein and Norway. The card is free from the NHS, although some commercial websites make charges for providing the cards.
Bring your prescriptions with you, or a note of them, so that if you lose your medication or if your holiday is delayed you can obtain new medicines abroad.
The Foreign Office also gives out useful up-to-date information on safety issues for British travellers abroad. There are four countries which it suggests avoiding completely (including Somalia and Yemen), 34 where certain parts should be avoided (including Thailand and India), and 40 others where only essential travel is recommended in all or, more commonly, part of the states (including Mexico and Russia).
But Britons appear to be naturally adventurous and in constant search of new locations. Despite the troubles in the Middle East, UK visitors are increasingly going there. LV= predicts a 15 per cent increase in the next couple of years.
Case study: Globe-trotting bridegroom switches to annual policy
Londoner Steven Birch is getting married this summer and is planning to do more than his usual amount of travelling as a result.
"We are going to Rome after the wedding and later on we are going to Las Vegas and Hawaii for the main honeymoon," he said.
This increase in the amount of time he will spend abroad has encouraged him to rethink the way he buys travel insurance. Before his wedding plans, he was used to travelling overseas going three or four times a year for holidays and weekends away, particularly in Europe.
But he has now decided to buy an annual policy, with LV=, rather than taking out single-trip plans.
"I thought it would save me some money," he said. "And I find it a very handy option."
He has not made a claim on his travel policies but is convinced of the need to have it. The 28-year old, who works in the finance department of a retailer, said: "It is about safety and security of mind, knowing that if something happened to you or your flight was delayed, you would be covered."
BIBA, the insurance brokers' association, says Steven is among the 90 per cent of holidaymakers who take out travel cover.
Links
Abta, the travel association: http://www.abta.com/home
Biba (British Insurance Brokers' Association): helpline on 0870 950 1790 and www.biba.org.uk
EHIC (European Health Insurance Card): http://www.nhs.uk/NHSEngland/Healthcareabroad/EHIC/Pages/about-the-ehic.aspx and 0845 606 2030.
Financial Ombudsman Service: www.financial-ombudsman.org.uk, 0800 023 4567 and @Financialombuds
Foreign Office: http://www.fco.gov.uk/en/travel-and-living-abroad/travel-advice-by-country/
Which?: http://www.which.co.uk/money/insurance/reviews-ns/travel-insurance/
Register for free to continue reading
Registration is a free and easy way to support our truly independent journalism
By registering, you will also enjoy limited access to Premium articles, exclusive newsletters, commenting, and virtual events with our leading journalists
Already have an account? sign in
Join our new commenting forum
Join thought-provoking conversations, follow other Independent readers and see their replies