Kate Hughes: The terminally ill deserve more care from insurers
The last thing families facing bereavement need is to be worried about a policy payout
Kate Hughes
Tuesday 18 September 2012 12:04 Comments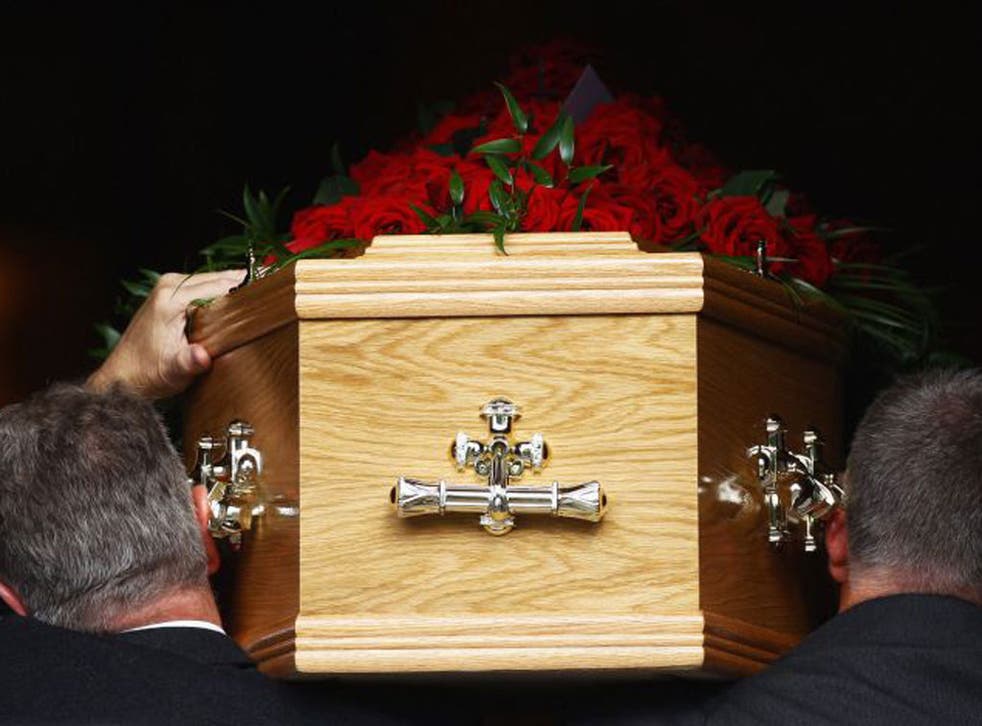 Money and mortality. They are arguably the last two great taboo subjects in modern Britain.
Our reluctance to discuss either regularly appears to lead to confusion, fear and misunderstanding that can make the end of our own or a loved one's life unnecessarily harrowing and which can, and do, rip families apart.
We only need to look to the shocking shooting in France recently, which many suspect to have stemmed from a feud over inheritance, for an indication of just how badly things can descend into chaos, pain and desperation.
If you throw a terminal illness into the mix, something too many of us know about first hand, all too often a family is forced to waste precious time and energy on financial rather than emotional concerns at the worst possible time.
Which is why news that terminal illness protection policyholders could be left without a pay out simply because they haven't died soon enough makes me see red.
Recently brought to light by specialist publication Money Management, widely used terms and conditions for policyholders diagnosed with a terminal illness includes wording that means they have to be given 12 months or less to live to "qualify" for a payout. In which case, that payout is made at diagnosis, provided the cover remains in place.
Terminal illness protection is designed to make life financially a little easier for everyone involved, before and immediately after death. But if the patient gets a longer reprieve, payment is only made on death, leaving many facing potentially huge costs associated with the end of life, from making their loved one as comfortable as possible, travelling to and from hospital, even giving up work to make the most of the time left to them.
At least the payment is made eventually, I guess you could suggest. Fair enough. But if they're given a little longer, and their cover then comes up for renewal in the meantime, the insurer wouldn't be able to renew the policy given the circumstances and it wouldn't be obliged to pay a penny at death.
It hasn't happened yet, as far as we're aware, but I can't help thinking this is a bit of a ticking timebomb.
"I haven't seen any claims declined because of the 12-month cut-off period," agrees Matt Morris, a senior policy adviser for protection specialist financial adviser Lifesearch. "But to a consumer, terminal is terminal, regardless of how long you are expected to survive. I don't think the insurance industry should wait until there is a declined claim before it acts. It would give more peace of mind if Terminal Illness Benefit (TIB) was triggered by any terminal diagnosis, regardless of expected survival time."
Cue the glib "well we're all terminally ill from the day we're born" comment. Yes, the wonders of modern medicine can often mean those with such a heavy diagnosis live longer than expected. But this should be about diagnosis, not treatment.
If the specialist senior consultant most likely to deliver the bad news says its terminal, it isn't a conversation they enter into lightly. Surely a payout should always be made accordingly?
I have long been an advocate of protection. Without these policies, all kinds of great financial plans and a lifetime's hard saving could be reduced to dust in the blink of an eye. But the industry faces a constant battle to get us to think about contingency plans if bad things happen.
And yet, if someone bucks the trend by doing the right thing and putting these plans in place, only to be either wracked with worry that the policy won't pay out, or for that fear to be realised at the worst possible time, what the hell are we supposed to do?
"I've seen first hand the upset and stress of those who have been diagnosed as having a terminal illness and the relief that tinges their sadness to know that their loved ones will at least be financially secure.
"The sooner those payouts can be made to give peace of mind to policyholders and their families, the better," adds Morris, "I'd be happy to support any insurance company that shows initiative in this area."
Of course, these are businesses driven by profit, not charities driven by altruism, and have never pretended to be anything else. But even if we boil it down to cold hard business, the industry has some very careful thinking to do on this one to avoid a PR disaster.
Register for free to continue reading
Registration is a free and easy way to support our truly independent journalism
By registering, you will also enjoy limited access to Premium articles, exclusive newsletters, commenting, and virtual events with our leading journalists
Already have an account? sign in
Join our new commenting forum
Join thought-provoking conversations, follow other Independent readers and see their replies