How to dodge the lenders' blacklist
If you're looking for a mortgage, make sure your credit history is in good shape, otherwise you could be disappointed, says Chiara Cavaglieri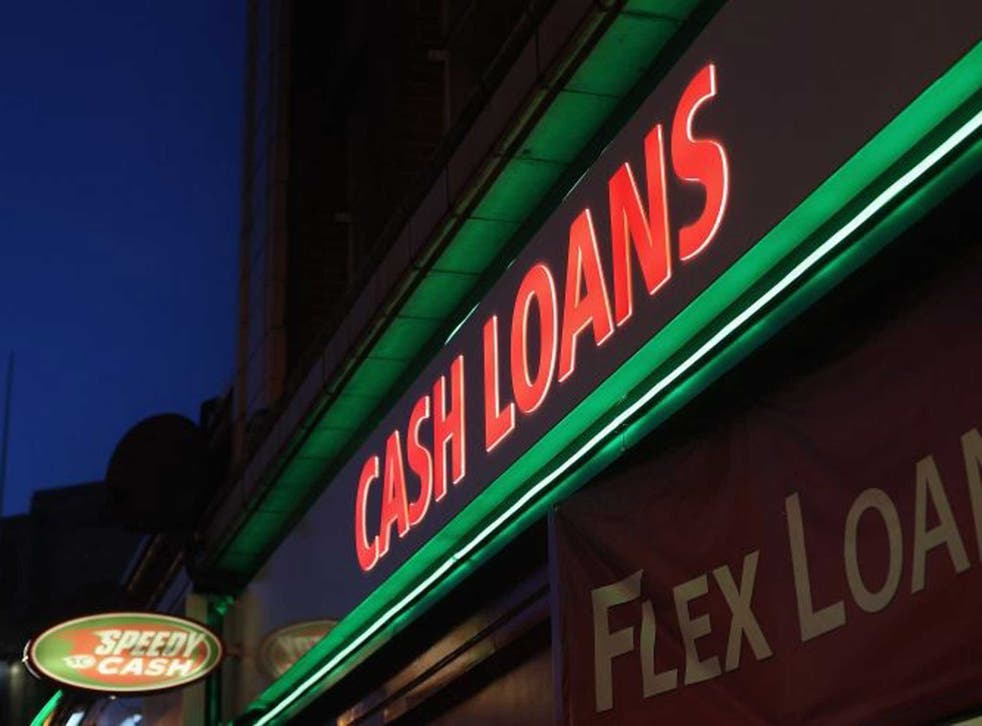 In theory, it's the best time to get a mortgage since the credit crisis, but actually getting your hands on the cheapest deals is another story. Brokers have warned that lenders are blacklisting borrowers who have taken out payday loans, but any number of other issues could be holding you back.
Mortgage advisers have warned would-be borrowers that lenders are rejecting applications or significantly reducing the amount they will lend to people who have taken out payday loans, even when paid on time and in full.
"Payday loans, by the nature of what they are, are going to put a lot of lenders off," says David Hollingworth of broker London & Country, who says Kensington Mortgages will not accept applicants who have taken out a payday loan in the last 12 months.
Many other potential stumbling blocks could also get in the way of your mortgage. Each lender carries out its own checks, but they also use a credit-reference agency to identify any blips in your credit history, so before you apply for a mortgage, review your credit report at all three of the major agencies in Britain: Equifax, Experian and Callcredit. This will show you exactly what the lender sees.
In the meantime, don't make any further applications for credit (and this includes mobile-phone contracts). Although rejections are not recorded, each time you apply for credit it leaves a "footprint" on your report and making several applications over a short period can signal financial stress.
James Jones from Experian says: "It's really important to not apply for other credit just before you submit a mortgage application. The lender might think you're trying to borrow your deposit from another lender, which will do you no favours."
If you are not registered on the electoral roll at your current address you may fall at the first hurdle. Lenders need to verify your identity and it can be very difficult to prove an address history without official records, so even if everything else is perfect, you could be declined.
Take the time to assess your existing financial commitments, which may include anything from credit cards and loans, to rental agreements and utilities accounts.
Neil Munroe of Equifax says: "People are often surprised by the depth and breadth of data on their report. It includes information on mobile-phone accounts, mail-order accounts, even Sky subscriptions, so be mindful that these could have impact if they haven't been paid properly."
Lenders are concerned by any sign of over-borrowing so you shouldn't routinely carry a balance that is more than 30 per cent of your credit limit and, ideally, keep it below 25 per cent so they are more confident you can keep up with any new repayments. Lenders are also increasingly attentive to the total amount of credit available, so avoid having several credit cards with high limits. This doesn't mean you should pay off all your cards and immediately close the accounts – lenders want to see that you have access to credit, without relying on it. It's about finding a balance between using some credit on a regular basis, without taking on more than you can afford. With the credit you do take on, stay within the agreed limits and make repayments on time (set up a direct debit and ideally pay more than the minimum off your cards each month).
As much as a poor credit history is bad news, a complete lack of any history can also pose problems. If you've never taken out credit cards, loans or other contracts, lenders cannot build up a picture of how you use credit. They want to see a history of responsible credit management, so while you may be entirely debt-free, this could count against you and you may need to establish a credit history by applying for credit and paying it off in full at the end of the month.
Spot any information that might need updating or correcting, including guarantor mortgages with parents, or a joint loan with an ex-partner. If you have a joint mortgage, for example, it could bring that person's information into play and to your detriment if they have a bad rating, so make sure those debts are paid off and links are broken.
Even with everything accurate and up to date, you may be surprised at some of the other things that put lenders off. Credit scoring can take into account the average age of your accounts, for example, with longstanding relationships rewarded with extra points, so try not to chop and change all of your accounts on a regular basis.
"I've also come across lenders picking up regular gambling habits on bank statements. Now clearly the odd flutter is unlikely to result in a problem, but if they see repeated transactions from the account to fund online gambling sites, they might start factoring this into the affordability calculations," says Mr Hollingworth.
Forgotten debts, which often occur when people move house and fail to keep on top of old bills, will raise a big red flag. Information cannot be altered on your record unless it is incorrect and this data goes back for six years from the date of your last payment, but what you can do is explain any black marks via a "notice of correction" which enables you to explain extenuating circumstances.
The good news is that as time passes, older marks against you will fade because lenders tend to focus on recent behaviour when assessing new credit applications.
Bankruptcy and individual voluntary arrangements also stay on your credit file for six years and make it tough to access credit during that period. The same goes for a county court judgment, but you should make sure the settlement is recorded on your credit file. If not, ask the court for confirmation details and pass this on to the credit-reference agencies.
Join our new commenting forum
Join thought-provoking conversations, follow other Independent readers and see their replies