Buying property overseas? Check out these hotspots
Spent the last 18 months dreaming of a new life overseas? Here's some inspiration for the big move
Wednesday 01 September 2021 15:51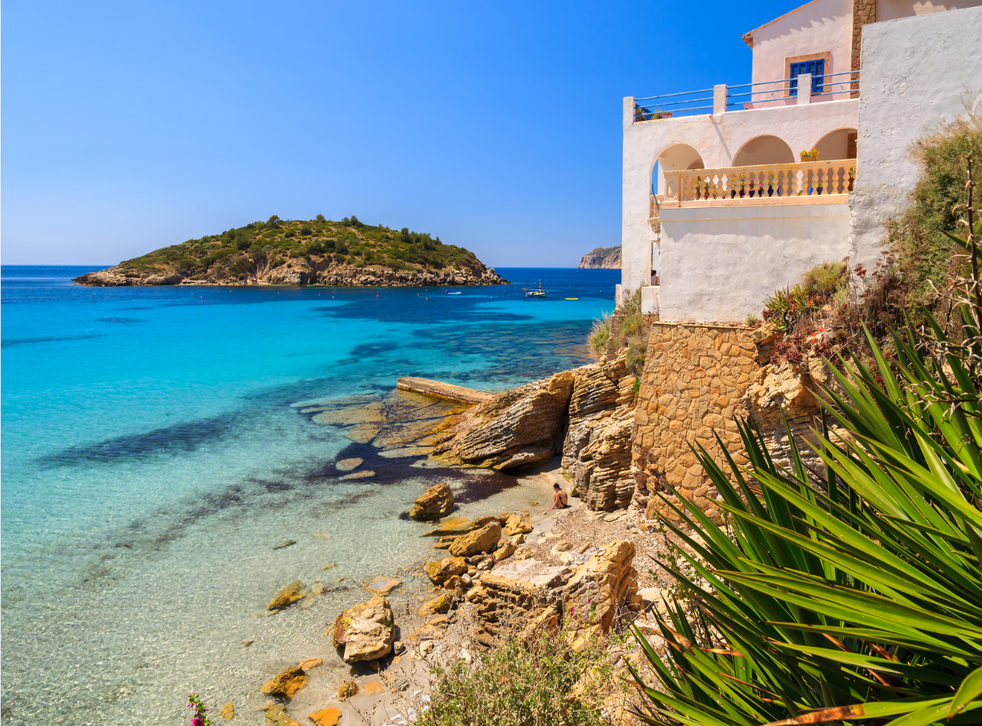 A remarkable 35,000 Britons buy property abroad every year.
And with the double whammy of some serious lockdown-induced wanderlust and pent up demand, that number could be at the conservative end of the expectations for next year and beyond.
Most second homeowners love being able to head overseas to recharge the batteries without being too far from home. That means our favourite destinations remain France, Spain, Italy and Portugal, with the USA also making it into the top five on behalf of the long-haulers.
France
A perennial favourite for Brits abroad – and for good reason. Not only is it close to home, but low borrowing costs have made it even more attractive.
When you factor in the decent climate, especially for those willing to travel further south, then you can understand why so many of us are choosing to make France our second home.
Overall, the cost of living tends to come in slightly higher in France for the same lifestyle, with food usually a little cheaper thanks to lower taxes compared with the UK but other costs, including DIY materials to do up your dream home, are surprisingly expensive.
In other words, it's vital to maximise your money transfer.
Spain
Think of Spain and chances are you'll be imagining gorgeous sandy beaches. It's another long-term favoured destination of Brits that's being considered by 35 per cent of us.
Although the country has struggled economically since the global financial crisis almost eight years ago, falling property prices have boosted its popularity among bargain hunters.
Most recently, Covid-19 has set the economy back significantly, so those drawn to the country for its many positives will need a strong financial position to weather any economic storms - just like they would in the UK.
Making the most of your international money transfer will be an important part of that.
Portugal
Portugal has plenty of attributes that are popular with those wanting a second home overseas, including a lovely climate and stunning scenery.
Whether you prefer mountains or beautiful sandy beaches, all are within reach, as is the more laid-back Portuguese lifestyle.
The Algarve is also far less developed that the Spanish Costa del Sol, which is another reason why it is worth considering.
Find out more about money transfers to start your Portuguese property journey.
Italy
There are so many reasons to embrace the Italian way of life, but the remarkable food, culture, history, and vistas aren't only found in pricey Tuscany.
Property hunters would do well to widen the net to rural Italy - Umbria for example, to help avoid the property premiums of Florence or Venice and their environs.
Though there are no restrictions on property purchases by overseas buyers, Italian property laws and biases are a minefield at the best of times, including things that UK buyers may not have come across before, like pre-contractual liabilities.
Many experts recommend appointing a local legal representative as soon as possible to help smooth the process.
With such complexities to deal with elsewhere, a clear and simply money transfer will be particularly useful.
USA
Low costs, high rental demand, and low taxation on property make the States a popular choice.
British buyers eyeing a new home across the pond may also benefit from a strengthening pound. At the time of writing, Sterling was poised to strengthen in value in light of plummeting Covid-19 rates and the reopening of the British economy.
Find out more about international money transfers
The UK government offers good general advice to those seriously considering a purchase abroad.
It highlights the importance, no matter where you settle, of researching and following local laws for example, and checking for any loans still secured against the property, as well as hiring English speaking solicitors or translators that are independent of the vendors or their agents, especially if you're not fluent yourself.
Just like in the UK, there will be additional costs to consider including surveyors, legal fees, taxes and personal bills like shipping and insurance.
For more information, resources like the Foreign and Commonwealth Office may be a solid place to start.
Register for free to continue reading
Registration is a free and easy way to support our truly independent journalism
By registering, you will also enjoy limited access to Premium articles, exclusive newsletters, commenting, and virtual events with our leading journalists
Already have an account? sign in