Need to know: Guide to international money transfers
Ready to dive into the confusing world of currency after a year of staying put? Here's our handy guide
Tuesday 06 July 2021 09:35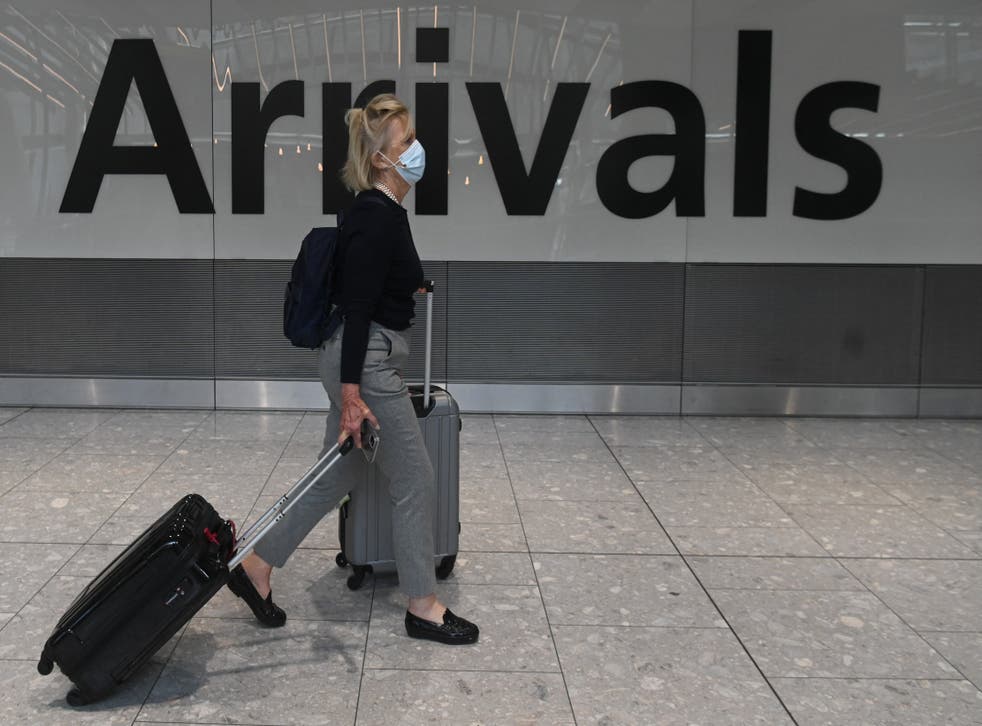 We get it. You've been cooped up for too long and now it's time to spread your wings, whether its to the neglected second home abroad, those international working relationships, or you've got your eye on a brand new life overseas.
For that you'll need currency. And to get that, you'll need to step into the shadowy world of fees and exchange rates.
Here's how to make sure you don't get taken for a ride.
Beware hidden charges
Currency fluctuation might sound like something that is only a problem for a handful of specialist foreign exchange traders, but in today's global economy the swinging value of the pound against the dollar, euro and other denominations is an issue for everyone.
Most people, whether they're based in the UK or overseas, default straight to their high street bank in the belief that this is the safest, most reliable option and that the rate of exchange is a fair one.
The truth is that, regardless of the type of account you have, how often you complete money transfers and even how long you've been a loyal customer, most banks hit their customers with a double whammy of poor exchange rates and a variety of hidden charges.
In other words, they are skimming cash off every transactions in as many ways as possible because they know very few customers will bother to check what and how they're really paying for the service.
But it doesn't have to be this way and, like so many things in life, it pays to shop around for the best money transfer deal.
Regardless of whether it's your high street bank or a currency specialist, securing the best possible deal for your money comes down to two things:
Fees - The key charges to look out for include transfer charges and overseas bank receiving fees.
Exchange rates - many banks claim to be 'commission free' while loading the exchange rate in their favour in the background. It's also difficult to get hold of the exact rate and compare it, as some providers simply don't provide the information.
Getting the most for your money actually boils down to a very simple question: "How many euros/dollars/Swiss francs/pounds will I receive for my money, after all charges?"
The exchange rate is the rate at which banks and brokers buy and sell money to each other. Private individuals and small-to-medium-sized businesses cannot access these rates. Remember exchange rates often change by the minute, so to compare providers properly you need to do it one after the other.
Find out what exchange rate you could receive for your money transfer
How are exchange rates calculated?
The rate you are offered will be dependent upon a number of factors including:
The amount of money you are transferring
The time-frames you are working to (whether you are looking to lock into an exchange rate for up to 12 months)
The currencies you are buying and selling and the volatility of those currencies
The exchange rate levels at the time of purchase
How to find the best deal
For larger bank-to-bank international money transfers, it pays to compare your high street bank's exchange rates with those offered by some of the many currency specialists that exist.
Typical reasons for making international transfers include:
Small one-off transfers, topping up an overseas bank account, transfers to family members back home, school and university fees,
Regular transfers, pension transfers, overseas mortgage payments, salary transfers,
Large transfers for unique purchases abroad such as buying or selling property, setting up an overseas business or expanding an existing one in new territories
How much will I save if I use a currency broker rather than my bank?
On average the amount saved by using a currency specialist rather than your bank could be between two to four per cent. So on €100,000, this could equate to a saving of €4,000 on the exchange rate alone.
It's also worth remembering that due to the sheer logistics involved in operating hundreds of branches, the high street banks have to set their exchange rates once or twice a day. To make sure they remain profitable they have to increase the spreads to allow for intraday exchange rate volatility. Brokers give clients access to live rates, which should help save you money.
How long will the transfer take?
By using a currency company you'll also avoid international banking fees, which vary from bank to bank but regularly come in at £30 or £40. Plus your money will get often there a lot faster.
The transfers will in most cases be free and transferred either same day, or within one to two working days depending on where you're sending the money.
Timing is everything
Regardless of why you're transferring your money, the larger the amount you're looking to move overseas, the more important it is to maximise the timing of your transaction and minimise the risk that the exchange rate could get worse and make your money worth less. Remember, as soon as you decide to move overseas or buy and sell an asset abroad such as a property, you are exposed to adverse moves in the currency market.
How to choose a currency specialist
A few checks now will help you sleep at night as well as save you cash. Always ask the following questions:
How long has the broker been in business? How many staff do they have and what's their turnover?
Are they authorised by the Financial Conduct Authority (FCA) under the Payment Services Regulations 2009? Companies that are authorised by the FSA have had to meet strict capital adequacy and business practice rules, comply with Payment Services Regulations and the FCA's Conduct of Business requirements.
Are they registered with HM Customs as an overseas money service business?
Do they hold your money in segregated client trust accounts? Your funds are held separately from company funds protecting it from creditors.
Do they have audited accounts on their website and how strong is the company's balance sheet?
Do they have direct access to SWIFT? SWIFT is the world's largest payments and settlements network for domestic and international trades. Direct access ensures you, the client, benefits from faster payments and enhanced security.
Register for free to continue reading
Registration is a free and easy way to support our truly independent journalism
By registering, you will also enjoy limited access to Premium articles, exclusive newsletters, commenting, and virtual events with our leading journalists
Already have an account? sign in
Register for free to continue reading
Registration is a free and easy way to support our truly independent journalism
By registering, you will also enjoy limited access to Premium articles, exclusive newsletters, commenting, and virtual events with our leading journalists
Already have an account? sign in